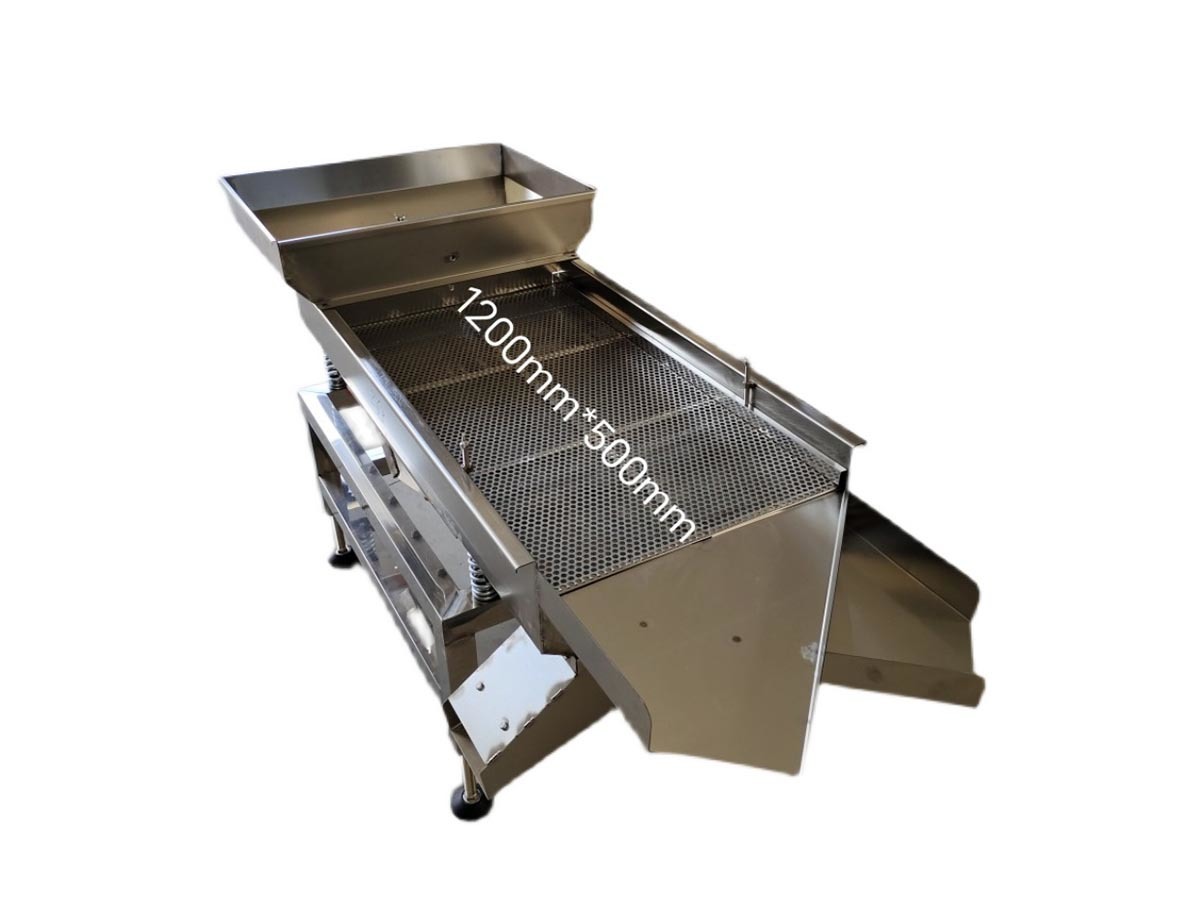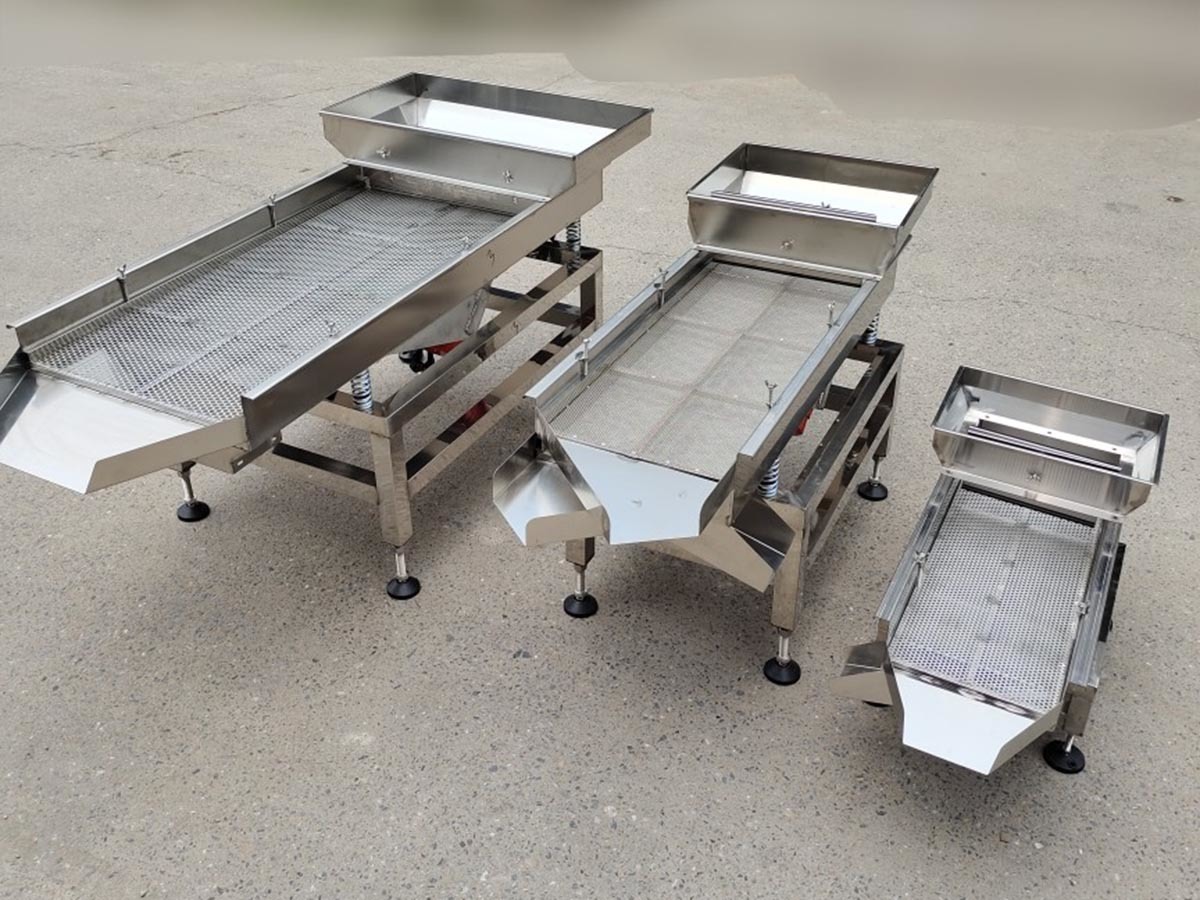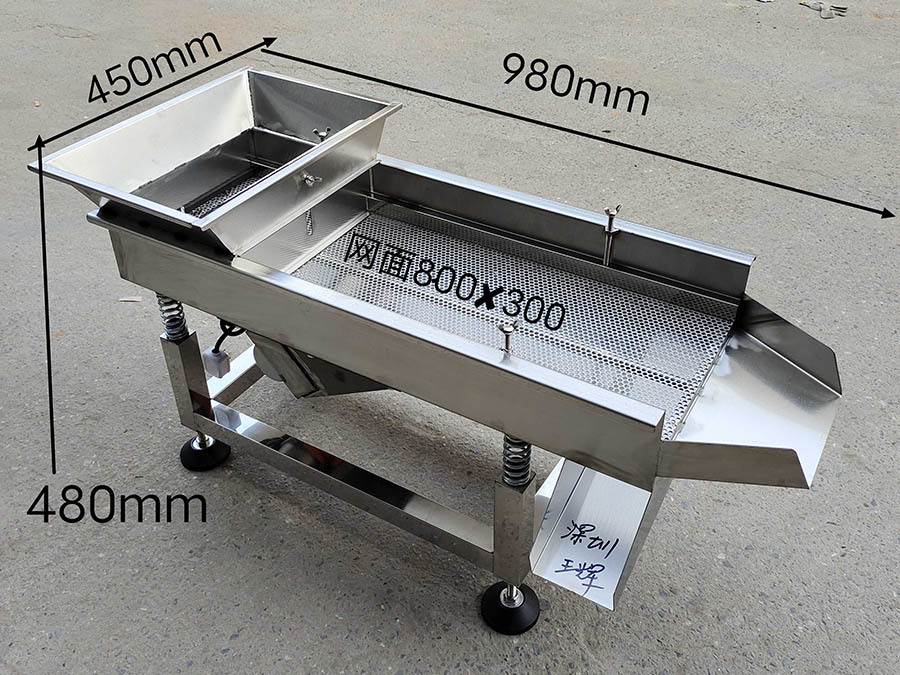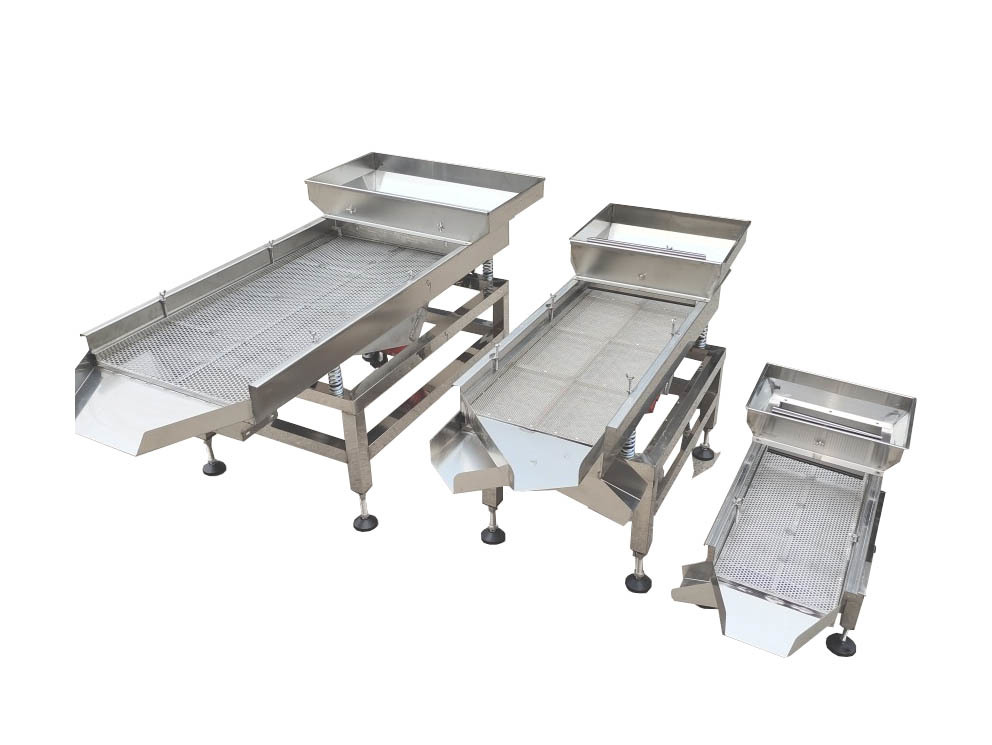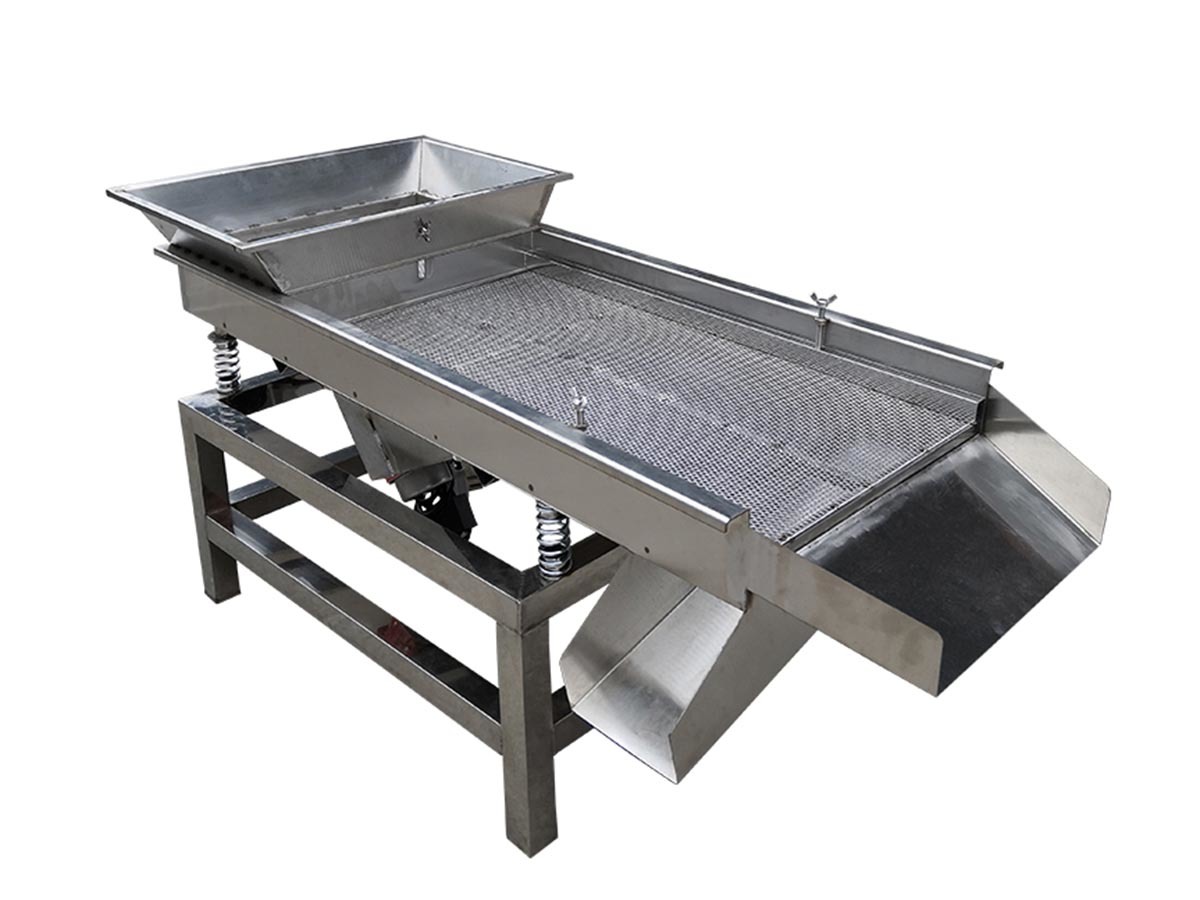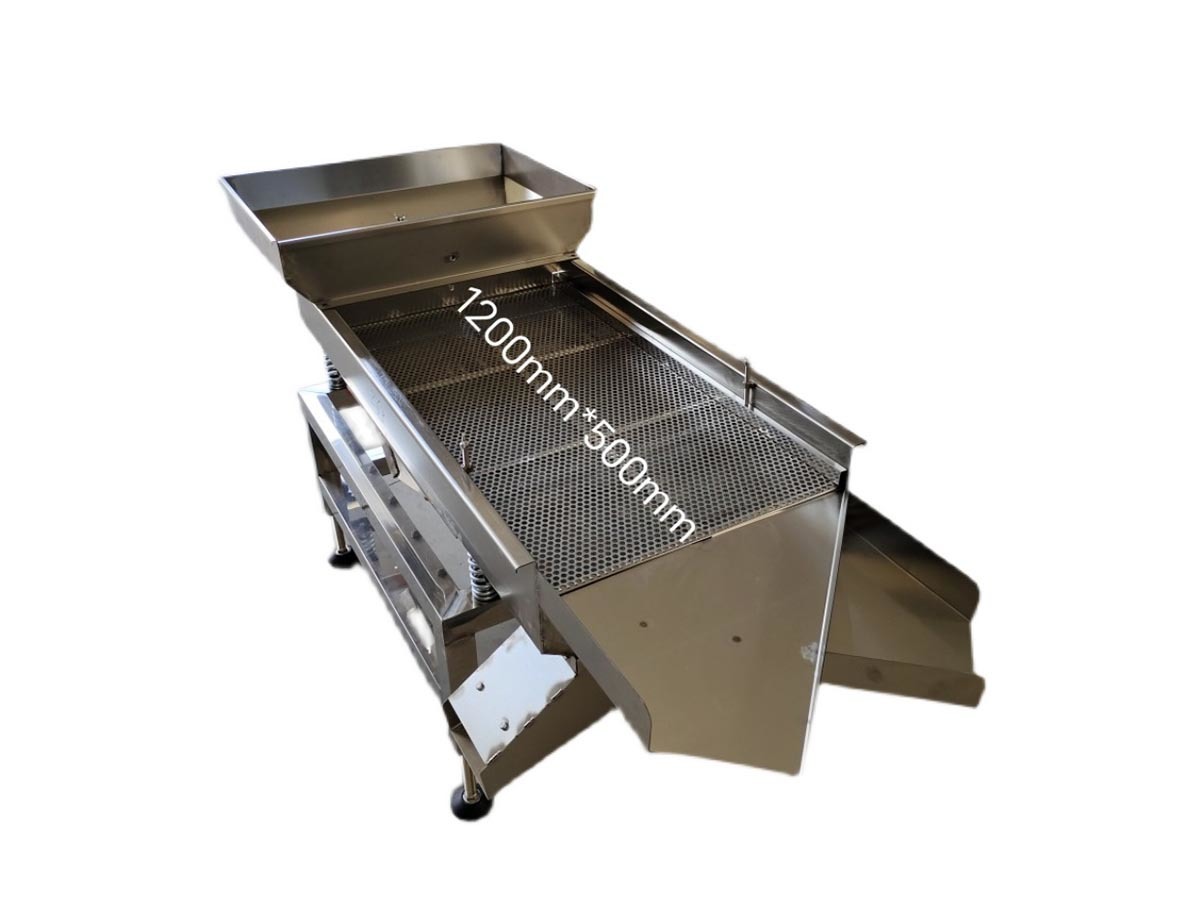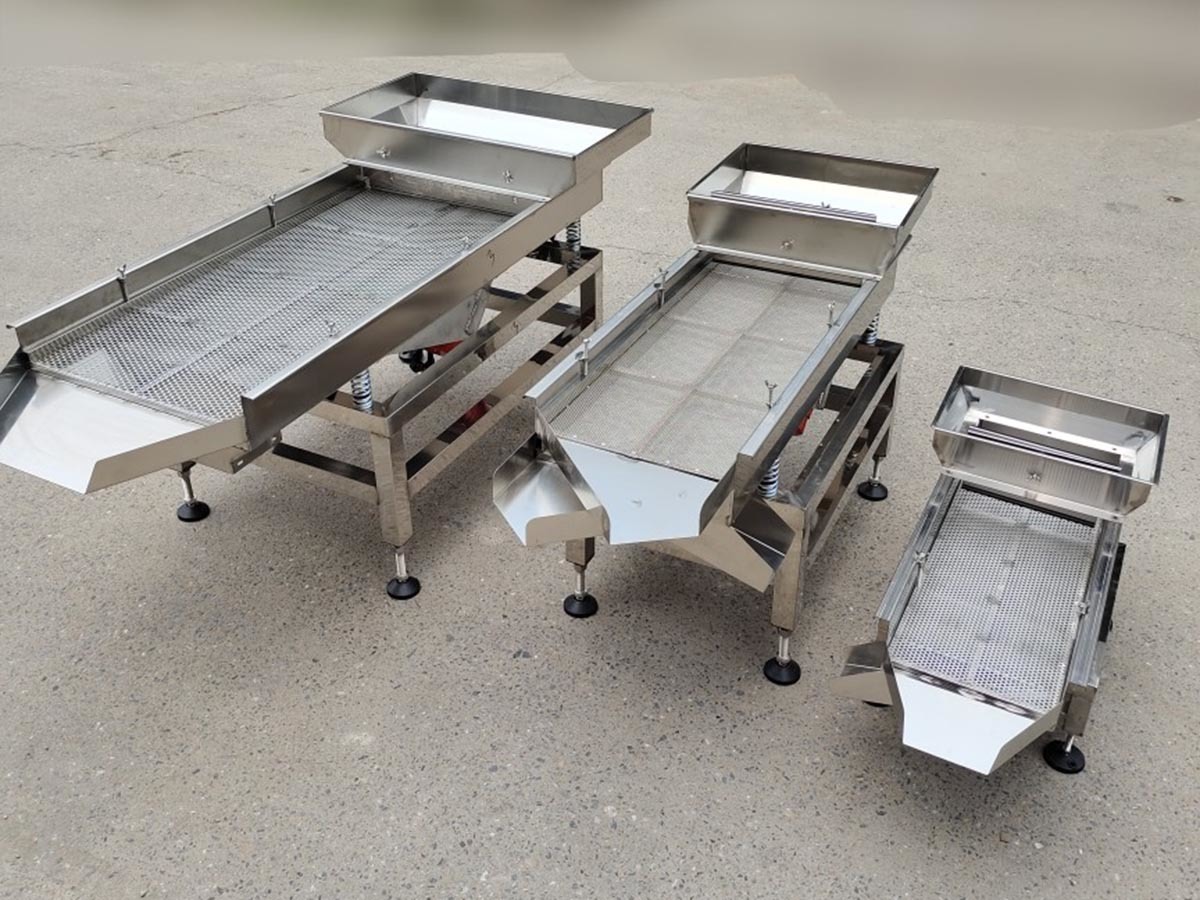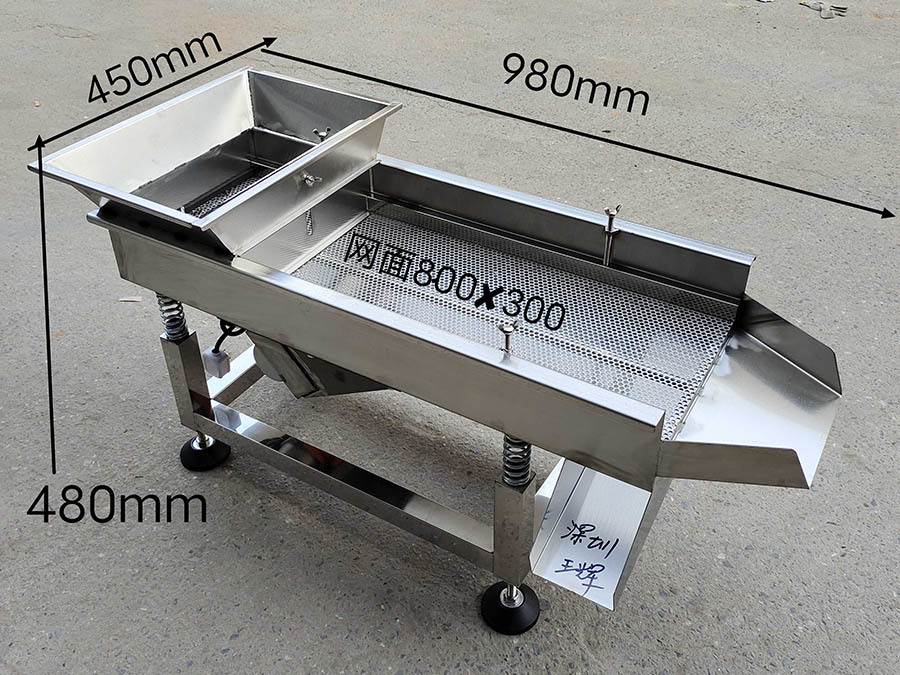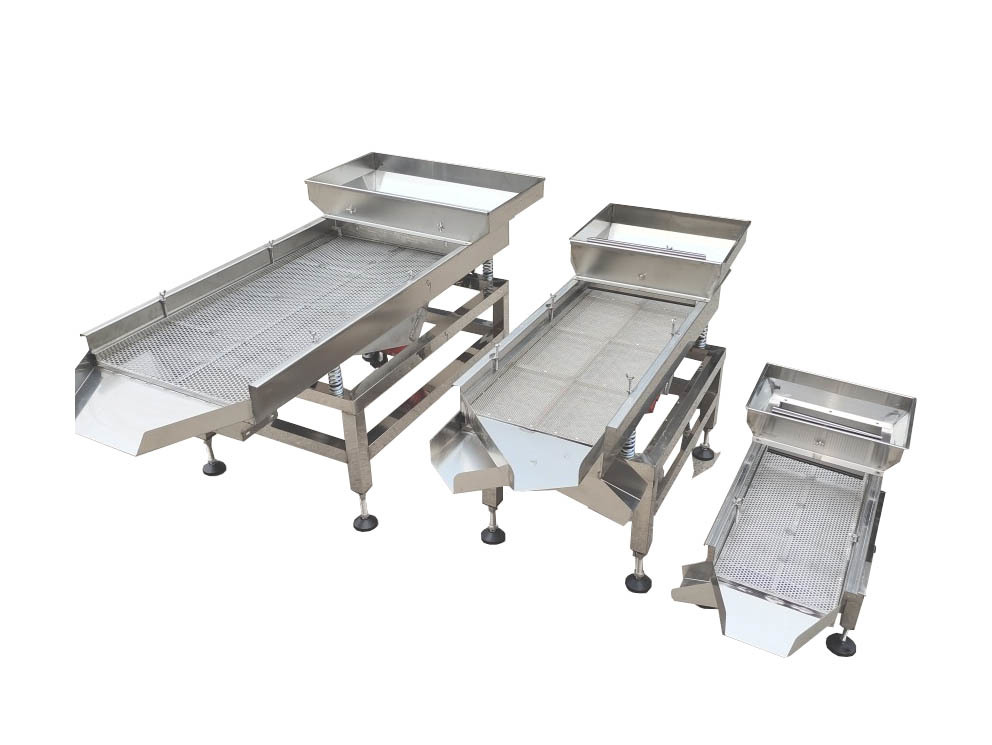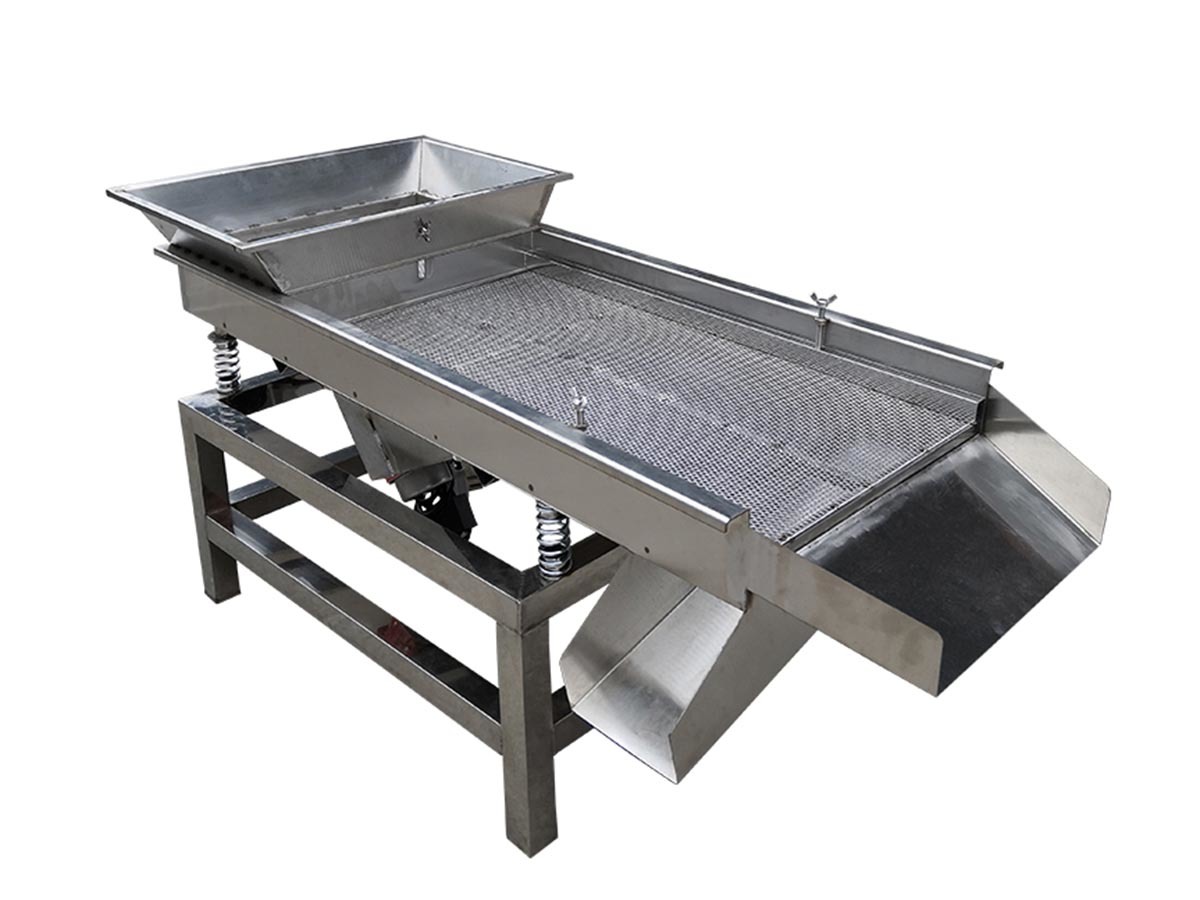 SM Series small type stainless steel Grain screening classifier
---
Max-Capacity: 600-1200 Kg/h, small type stainless steel Grain screening classifier
stainless steel Grain screening classifier
small capacity seed cleaner
seed cleaner
seed processing machine
seed grader
Seed Linear screen

SM Series small type stainless steel Grain screening classifier
---
SM Series small type stainless steel
Grainscreening classifier
This equipment is an all stainless steel linear-type vibrating screen, which uses the vibration motor excitation as the vibration source to make the materials be thrown up on the screen and move forward in a straight line at the same time. The materials evenly enter the screen surface of the screening machine from the feed hopper, sort out the upper and lower screen materials of several specifications through the multi-layer screen, and discharge them from their respective outlets. By changing the screen, the cleaning of a variety of crops can be realized, and it can also be used as a classifier. The machine has the advantages of low energy consumption, high output, simple structure, easy maintenance and automatic discharge.
Features
●The screen mesh can be selected from steel bar mesh, woven mesh and punching mesh, and the screen aperture can be customized according to user needs.
●The whole series is made of stainless steel, with corrosion resistance, high temperature resistance and long service life.
●Lightweight and durable, easy to move, simple operation and reliable operation.
●It has a wide range of application. It can screen and grade granular and powdery materials. It is widely used in the processing of seeds, grain, food, chemical industry, plastics, abrasives and other industries.
Technical parameters
Model

Capacity

(Kg/h)

Sieve size

(mm)

Sieve

Layers

Overall size

(mm)

Motor power

SZ-W30

600

800×300

1

980×450×480

180 W

2

SZ-W40

800

1000×400

1

1300×500×600

2

SZ-W40L

800

1200×400

1

1500×520×600

2

1500×520×650

SZ-W50

1000

1200×500

1

1500×650×650

2

1600×650×650

SZ-W60

1200

1500×600

1

1900×820×750

2
Note: The capacities may vary depending on seed condition, moisture content, seed varieties, types and volumes of contaminants to be separated and percentage of foreign material acceptable in the final product.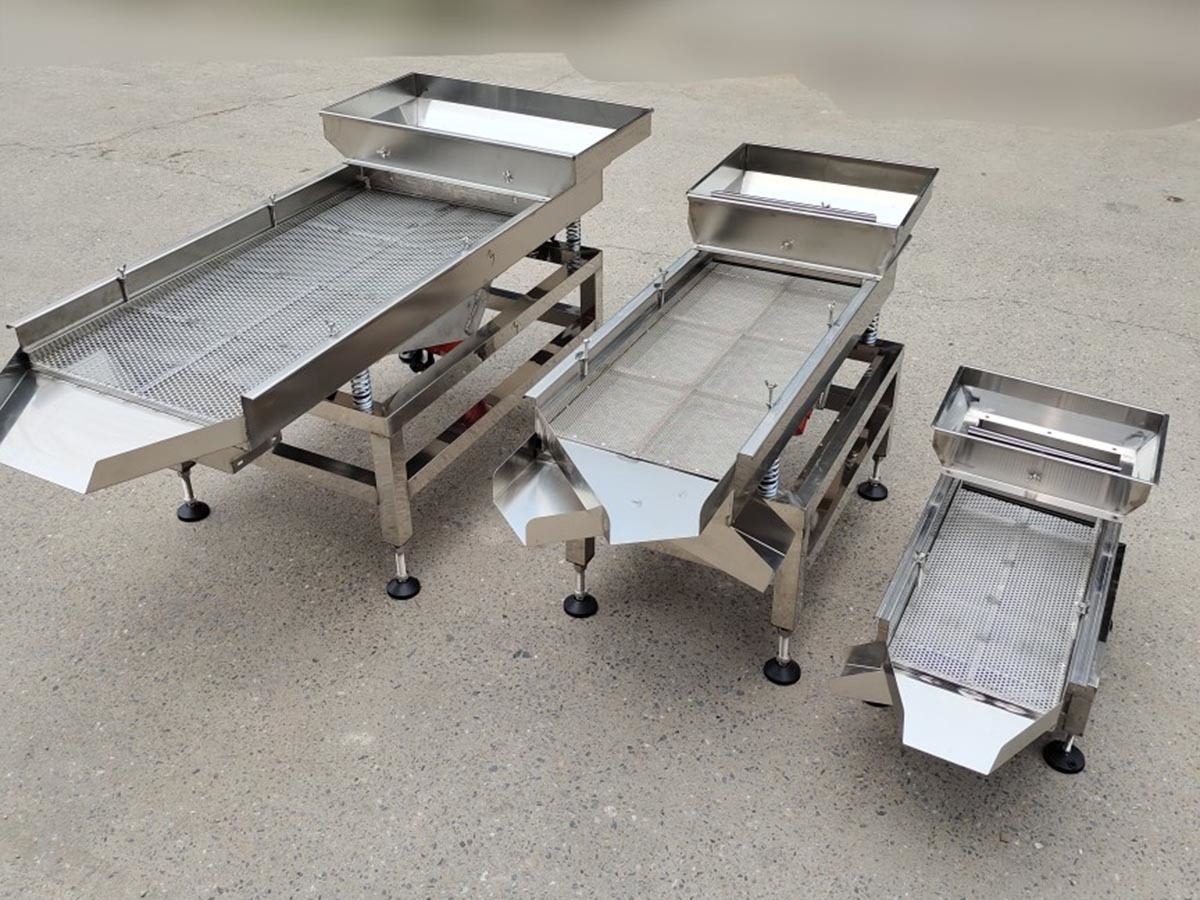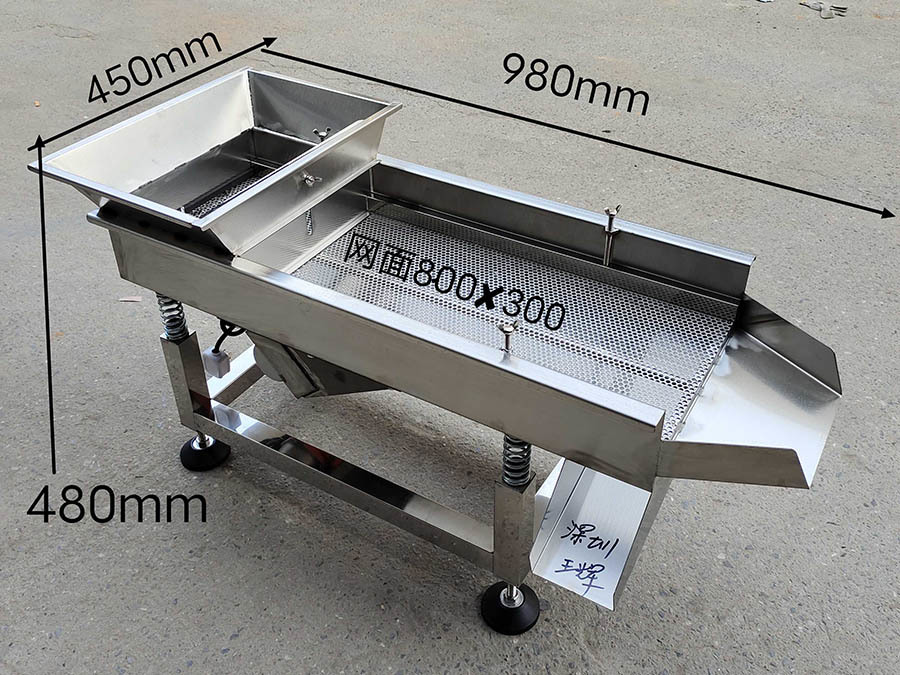 Related products
undefined
MOBILE SITE

Sanli Grain Sorting Machinery
---
Copyright © 2022 Sanli Grain Sorting Machinery Co, Ltd.