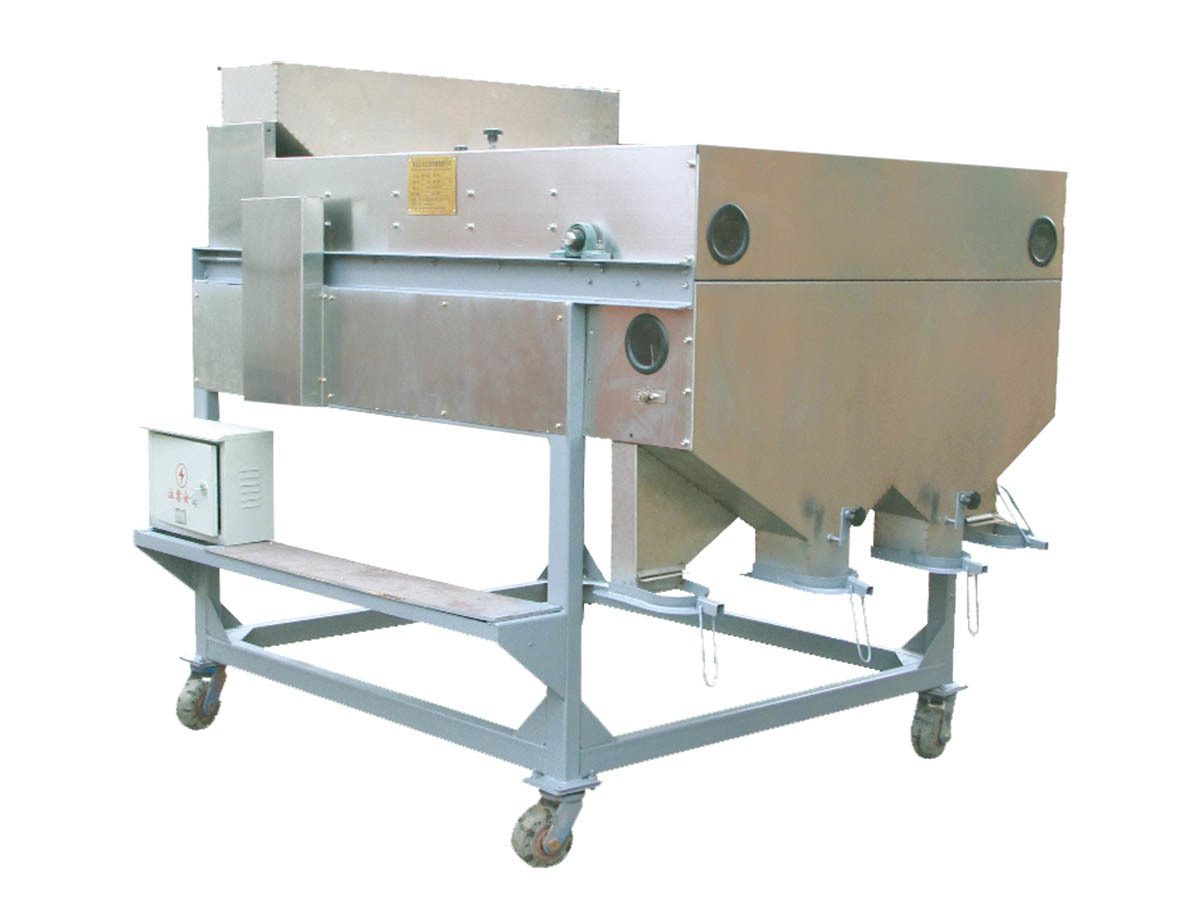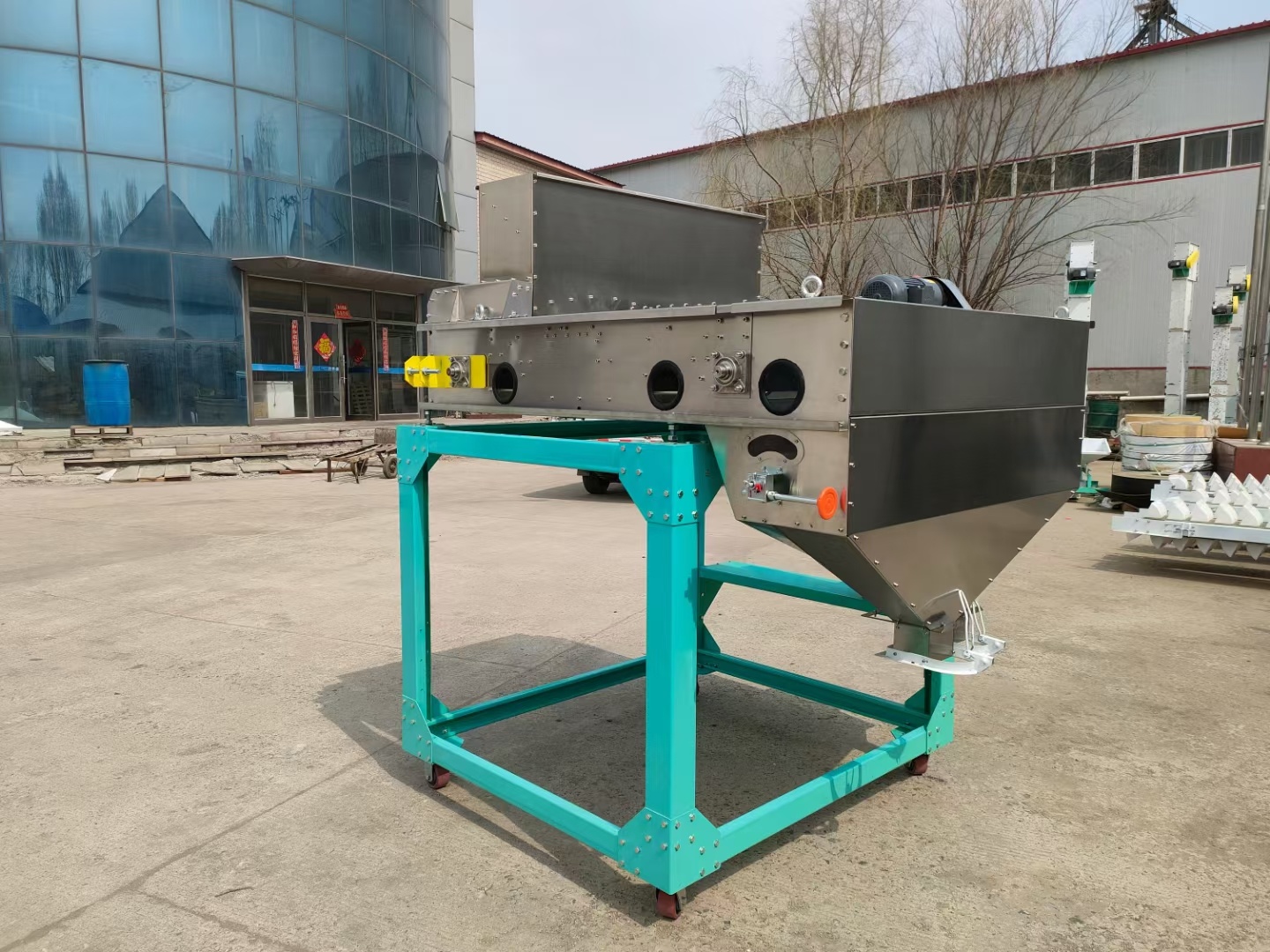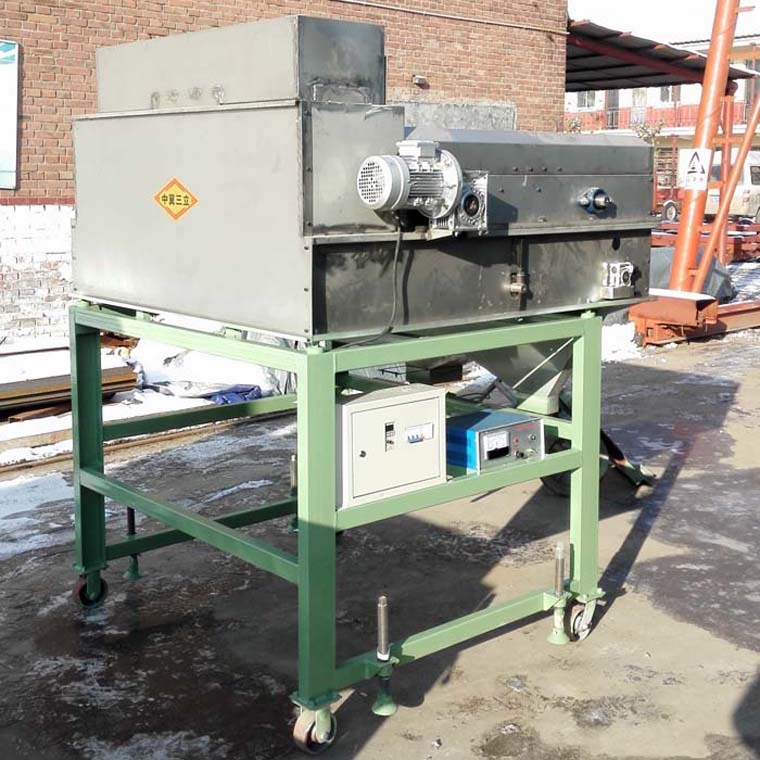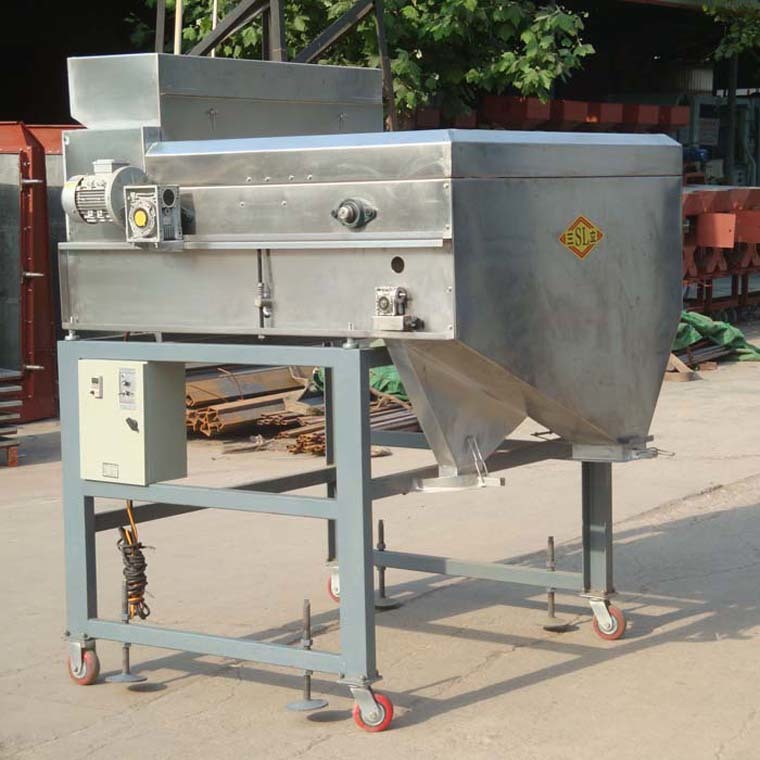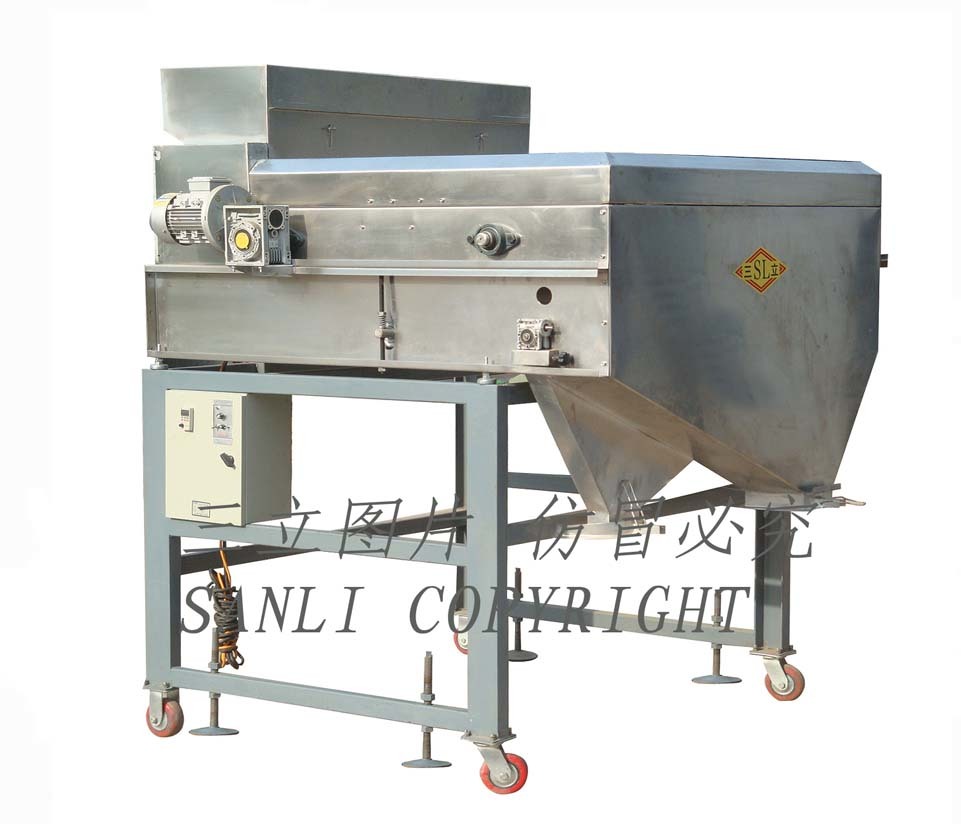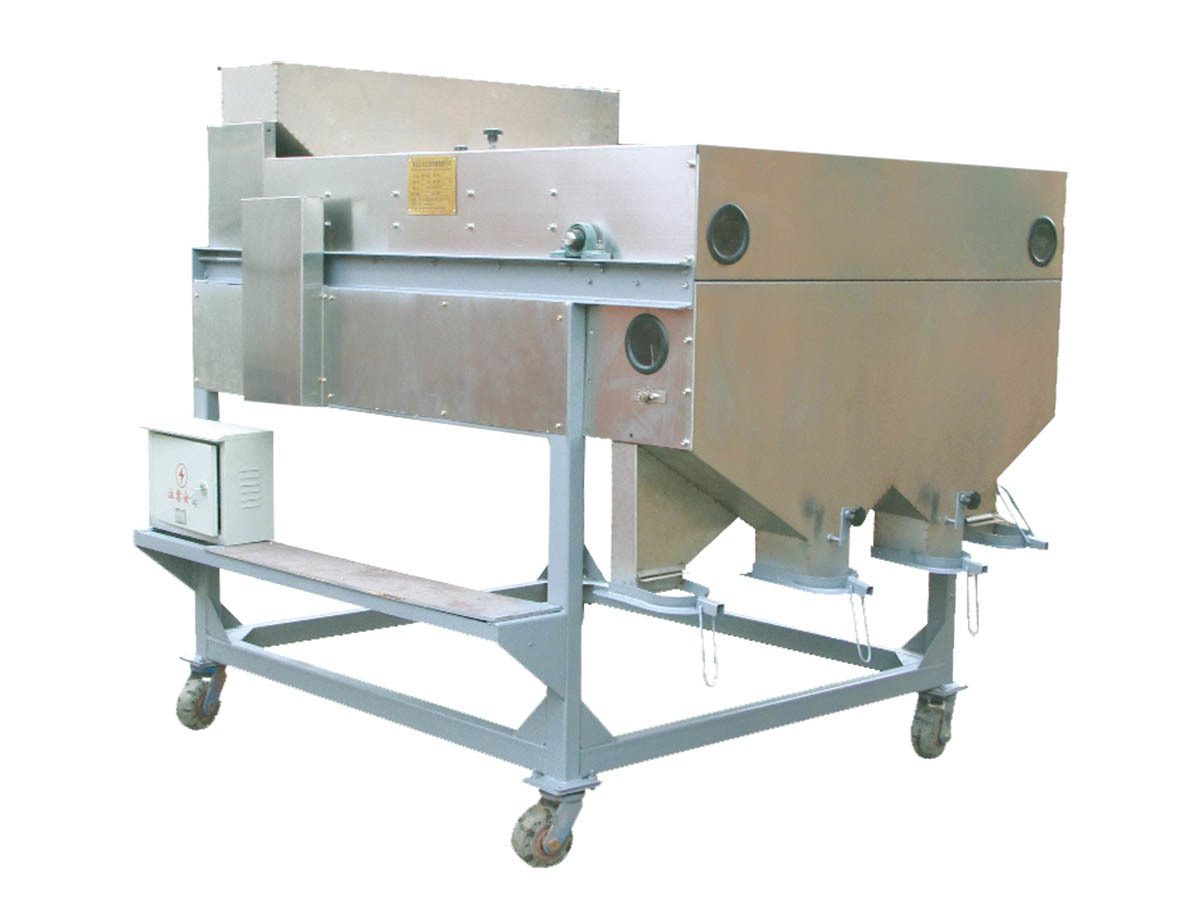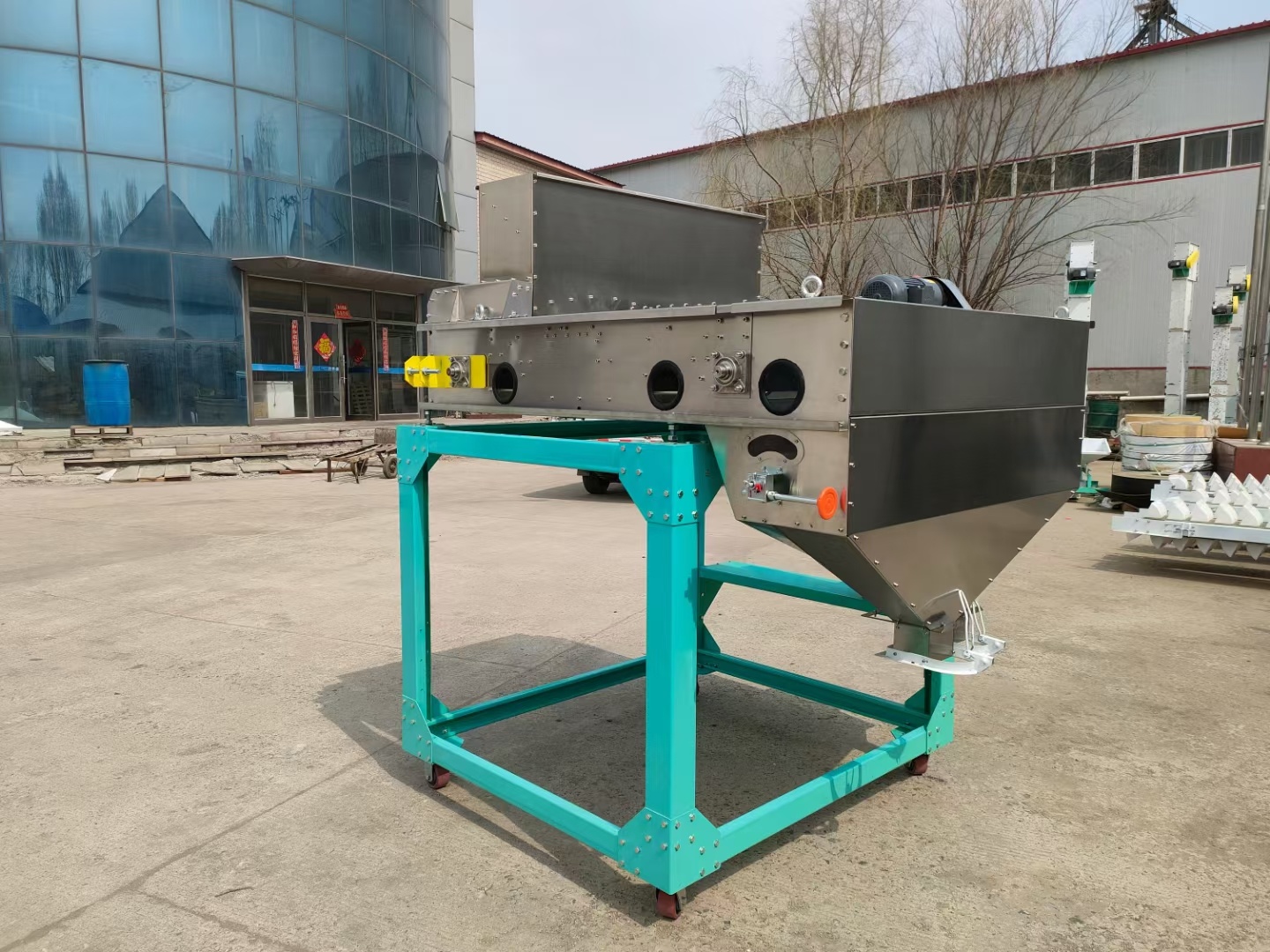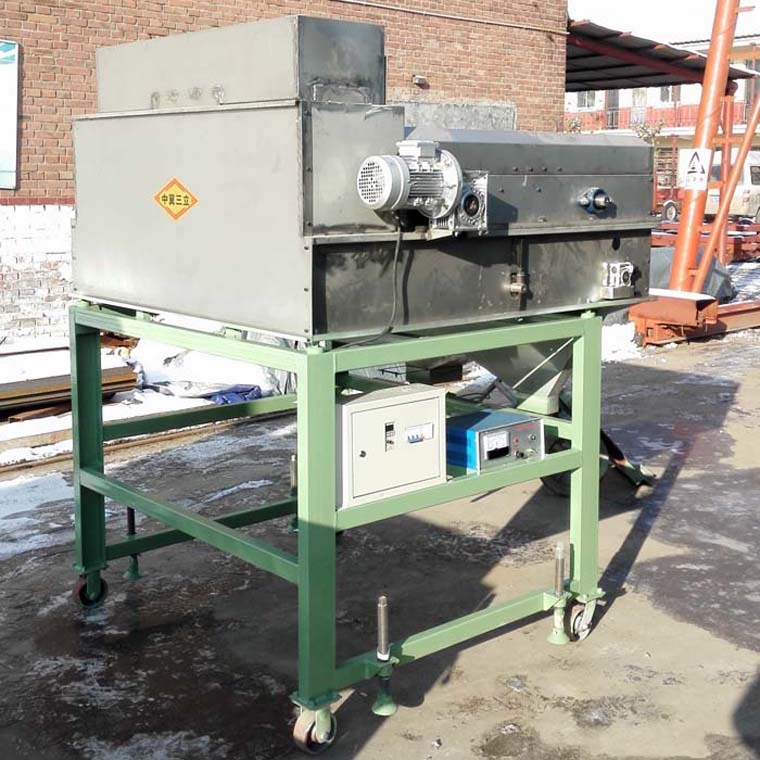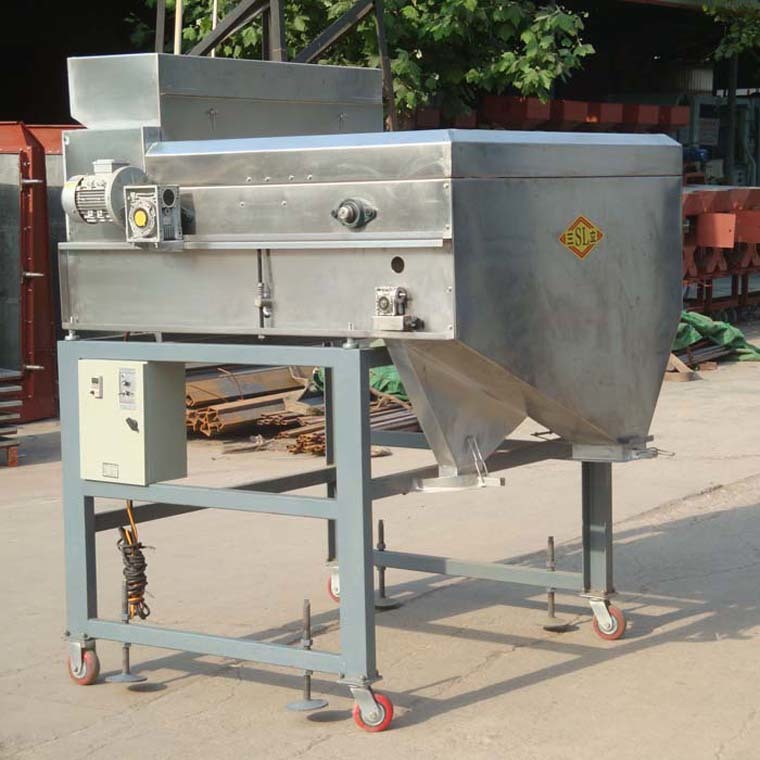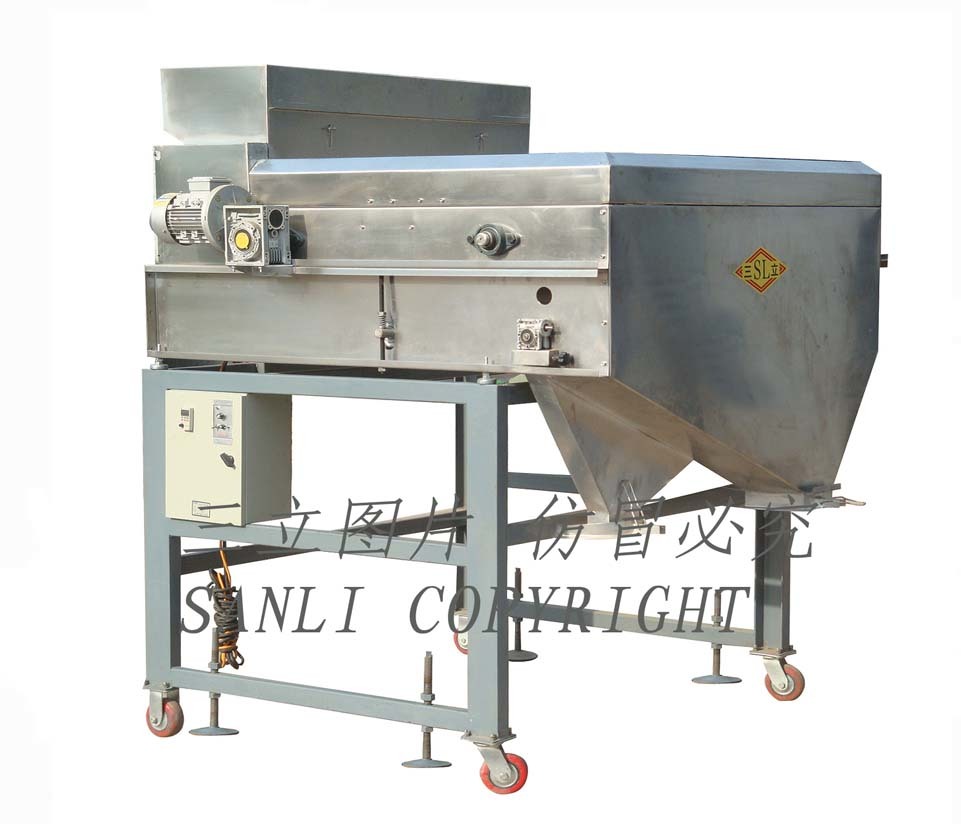 CLX-5 Magnetic separator
---
Max-capacity: 8T/h
Magnetic separator
beans separator
magnetic cleaner
Grain magnetic cleaner
Peas magnetic separator

---
CLX-5 Magnetic separator
CLX-5 type magnetic separator according to the grains and the clods mixed among them, through a strong magnetic field in the closed with the appropriate speed, material spreading outward, due to the strength of magnetic field attraction have different spraying distance, grains and clods are separated.
Features
1. The machine adopts stainless steel manufacturing, magnetic sealing, less magnetic leakage;
2. The magnetic field strength of magnetic rollers is greater than the 14000 Gauss, strong magnetic field, magnetic separation effect is good;
3.Wide magnetic surface design, magnetic surface width of 1.3 meters, guarantees the processing quantity, provides the magnetic effect;
4.The design of the bulk grain device original bulk grain, uniform, easy maintenance, greatly reducing the damage caused by the loss of vibration feeder;
5.Allocation of frequency conversion adjustment is the most advanced, according to the type of material and different the clods of the iron content, very convenient to adjust to the best speed;
6.The active roller, magnetic roller, a tension roller all fine grinding, ensure the belt running smoothly, without deviation.
Technical parameters
| | |
| --- | --- |
| MODEL | CLX-5 |
| Capacity(Base wheat seed) | 5000 KG/H |
| Size (L×W×H) | 1620×1666×2100 mm |
| Power supply | 380V 50Hz |
| Total power | 1.05 kW |
| Magnetic field intensity | ≥14000 Gs |
| Cleaning rate | ≥ 99% |
| Weight | 800 KG |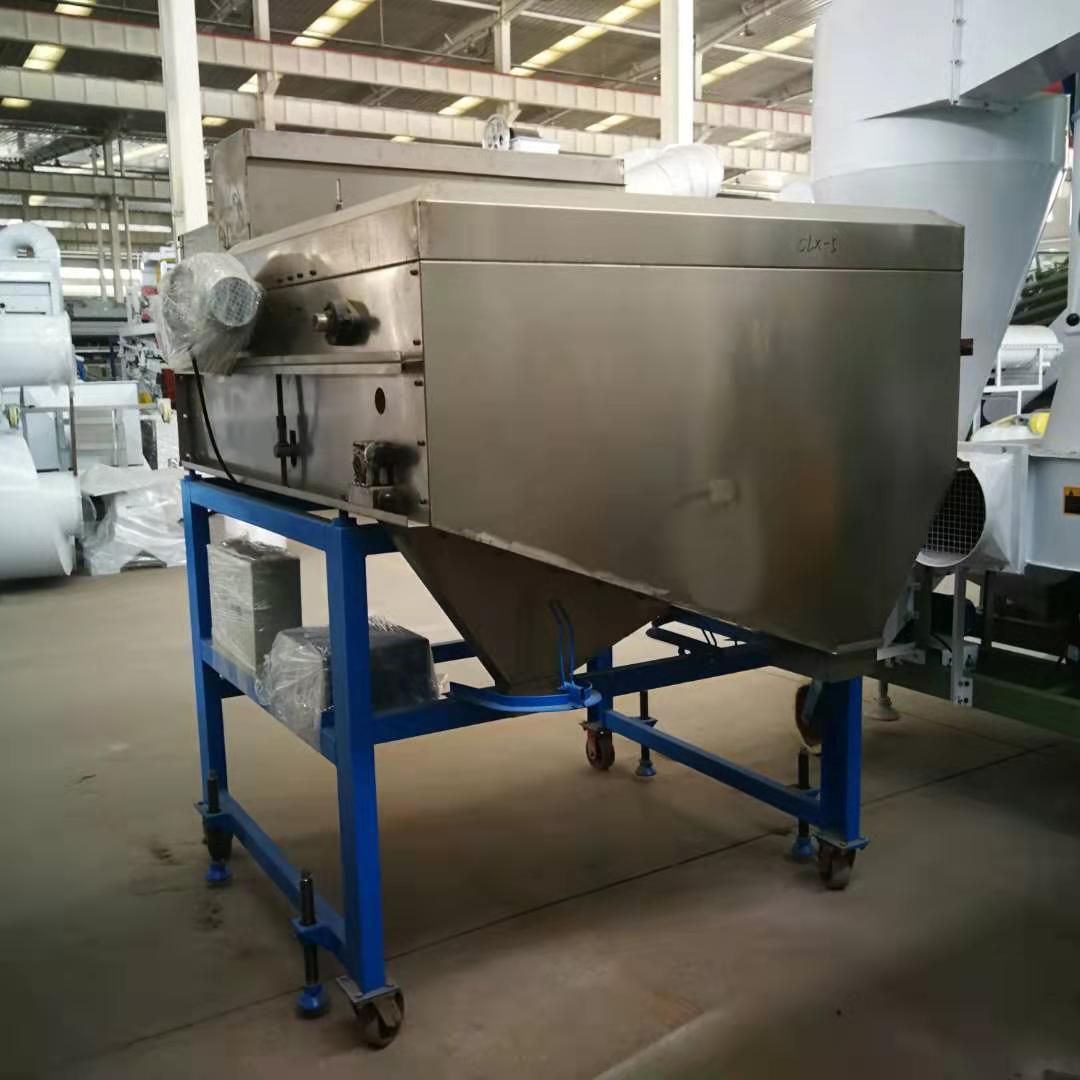 MOBILE SITE

Sanli Grain Sorting Machinery
---
Copyright © 2022 Sanli Grain Sorting Machinery Co, Ltd.