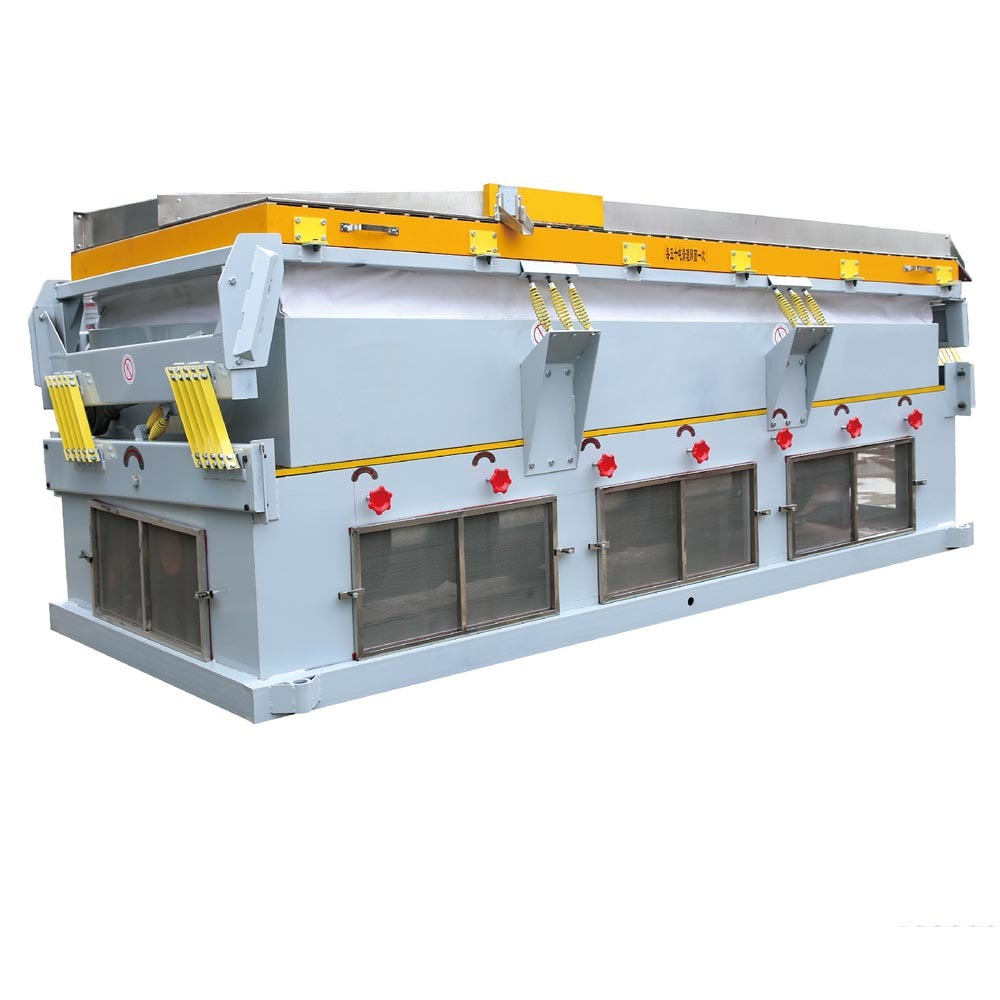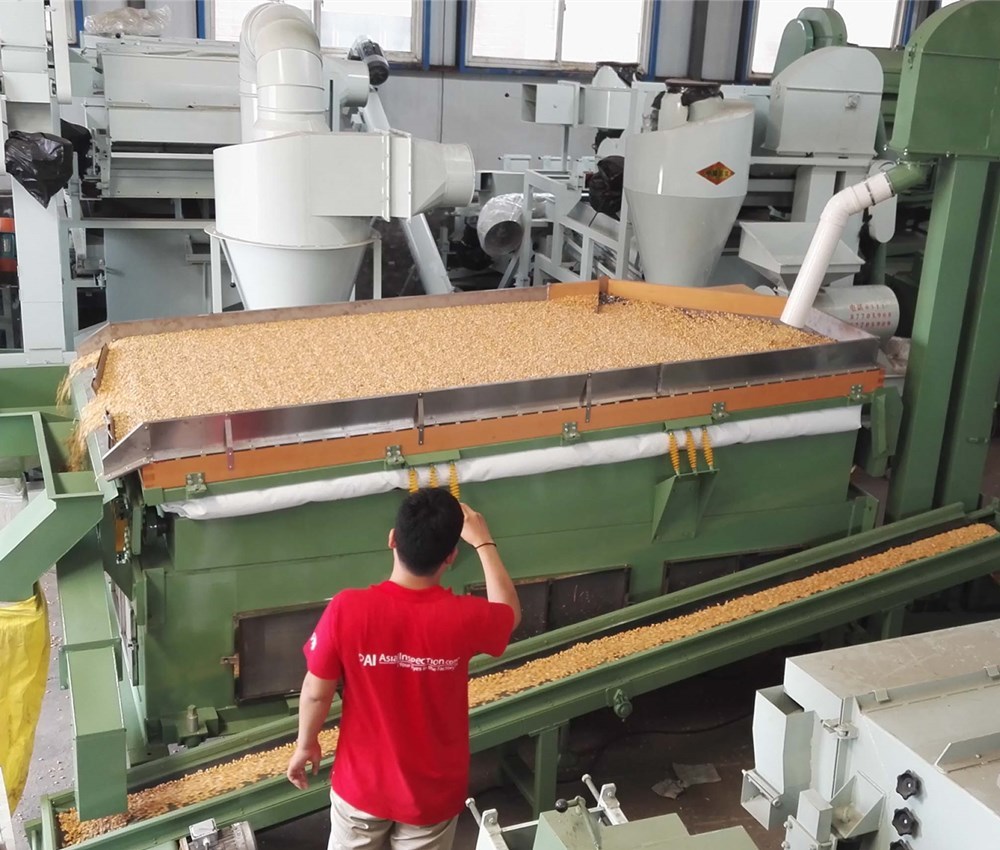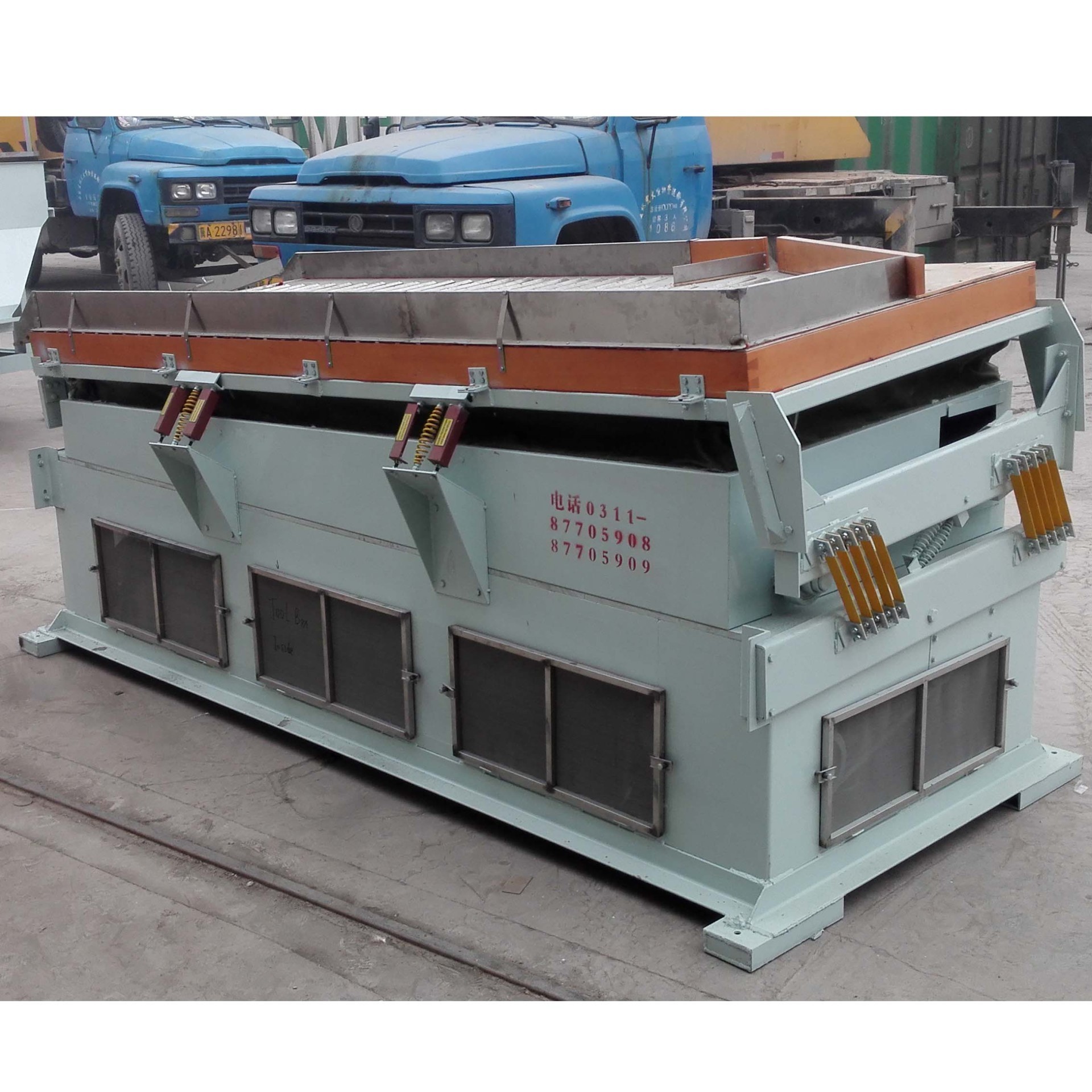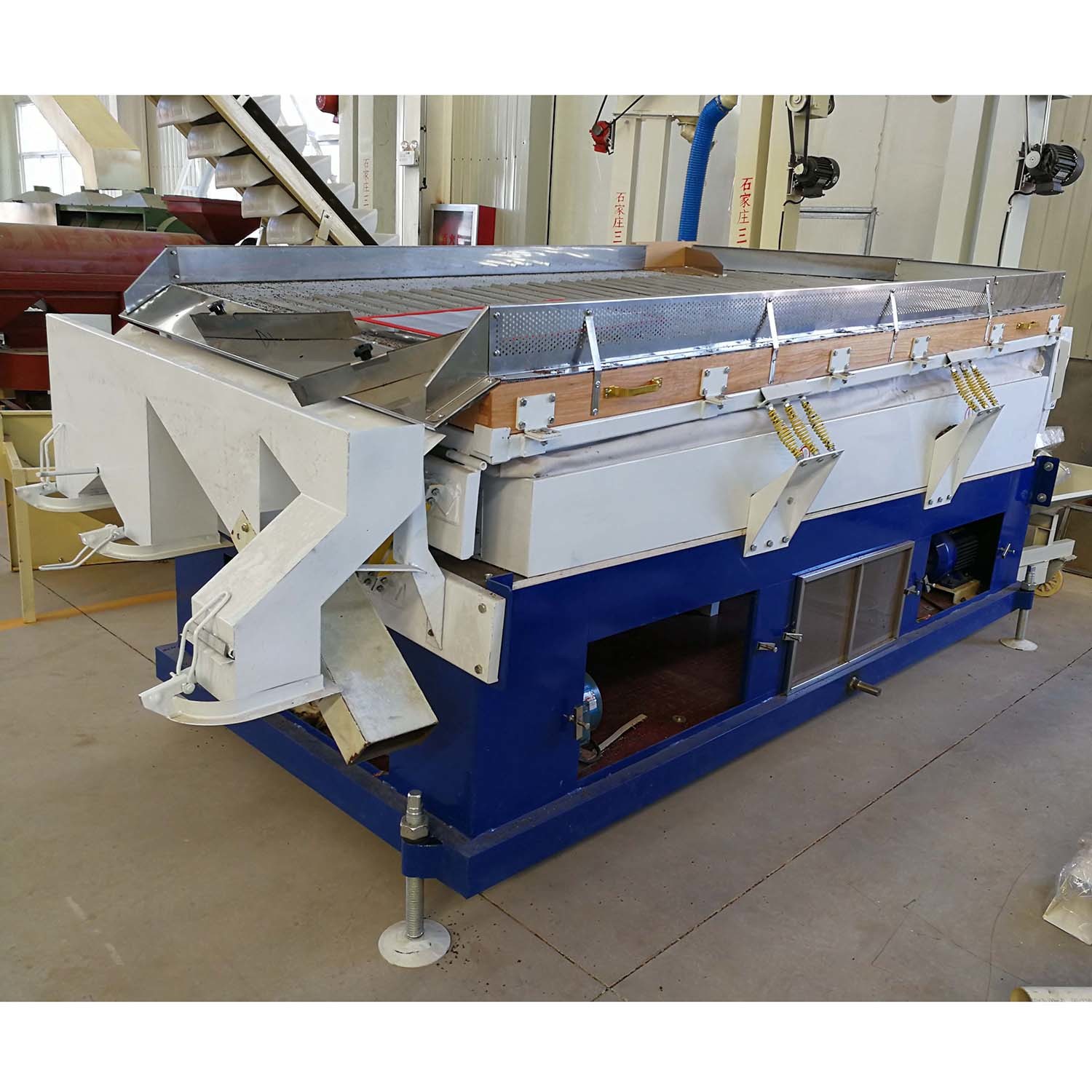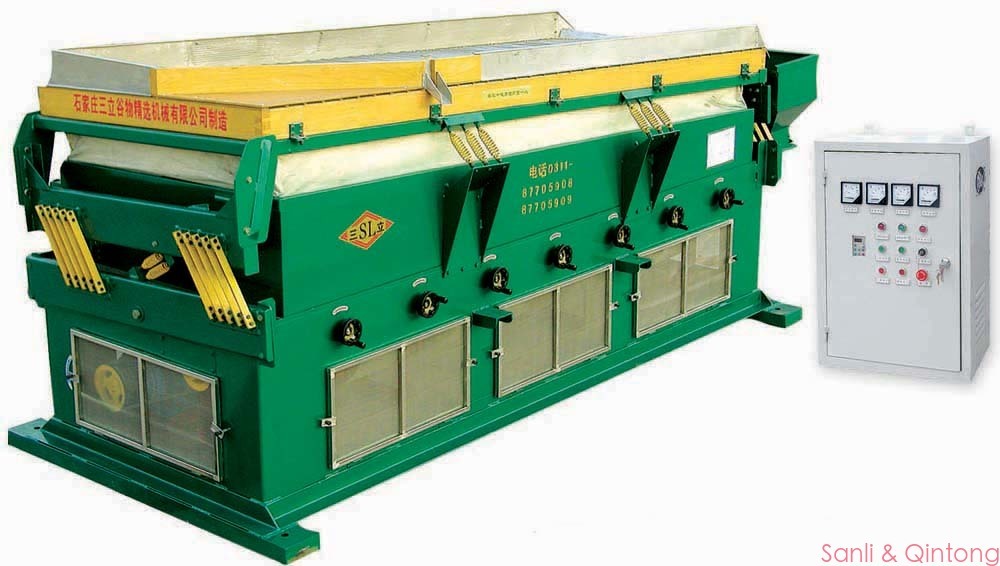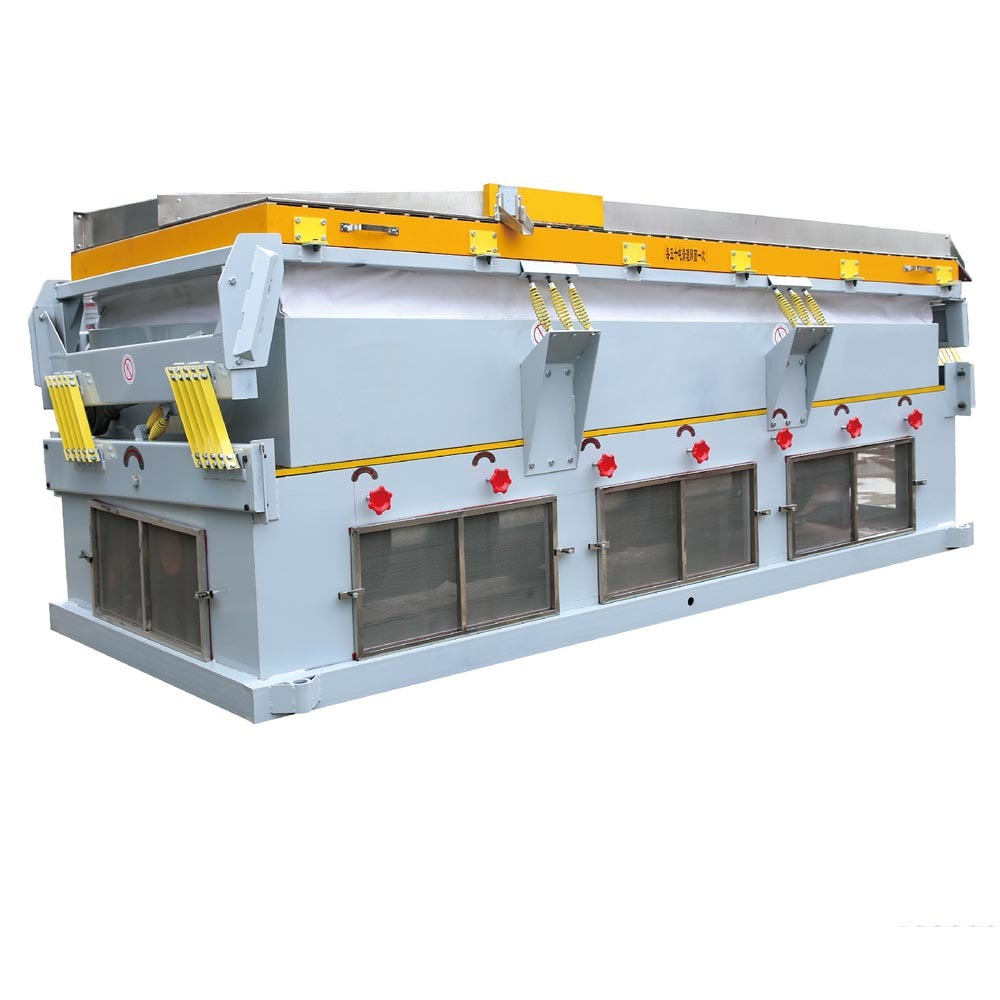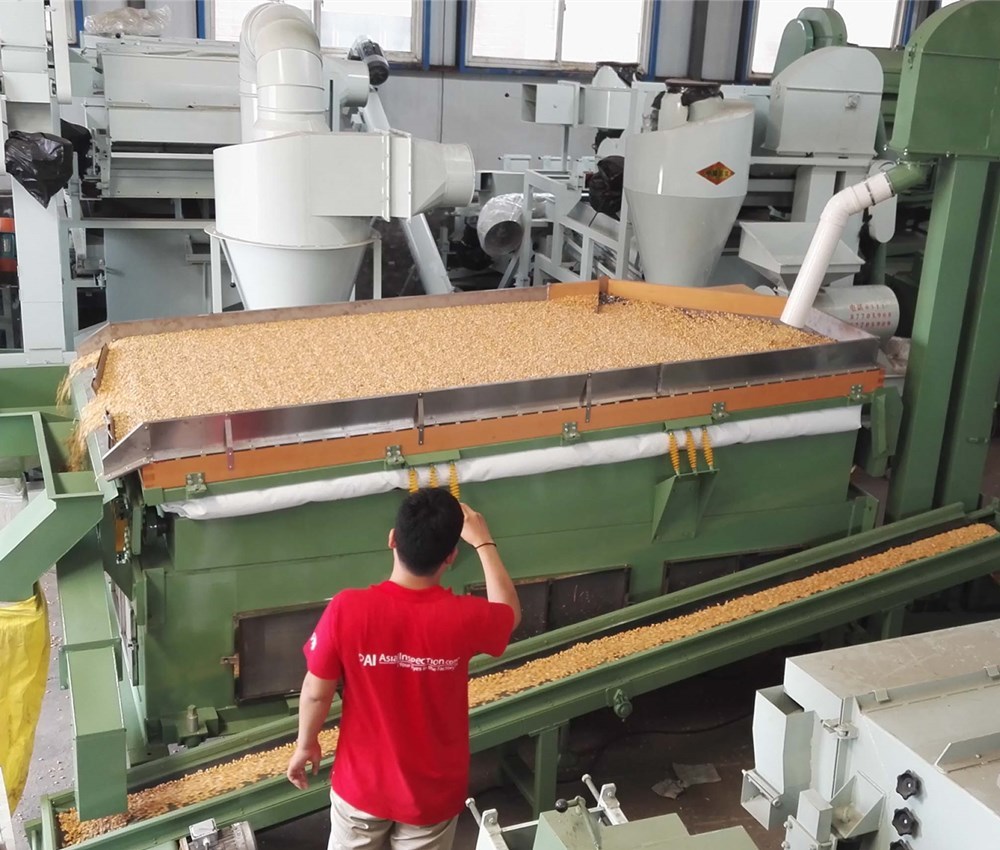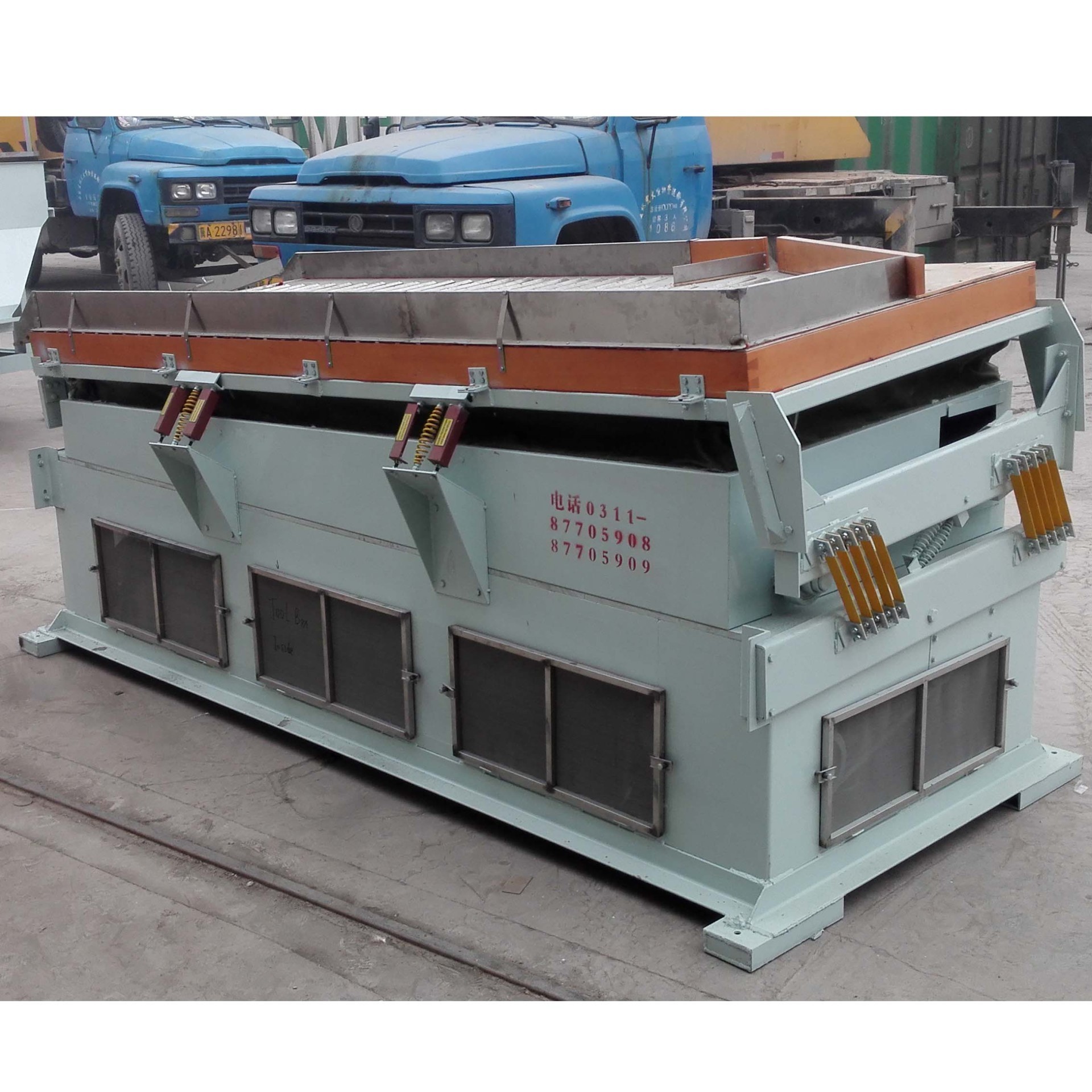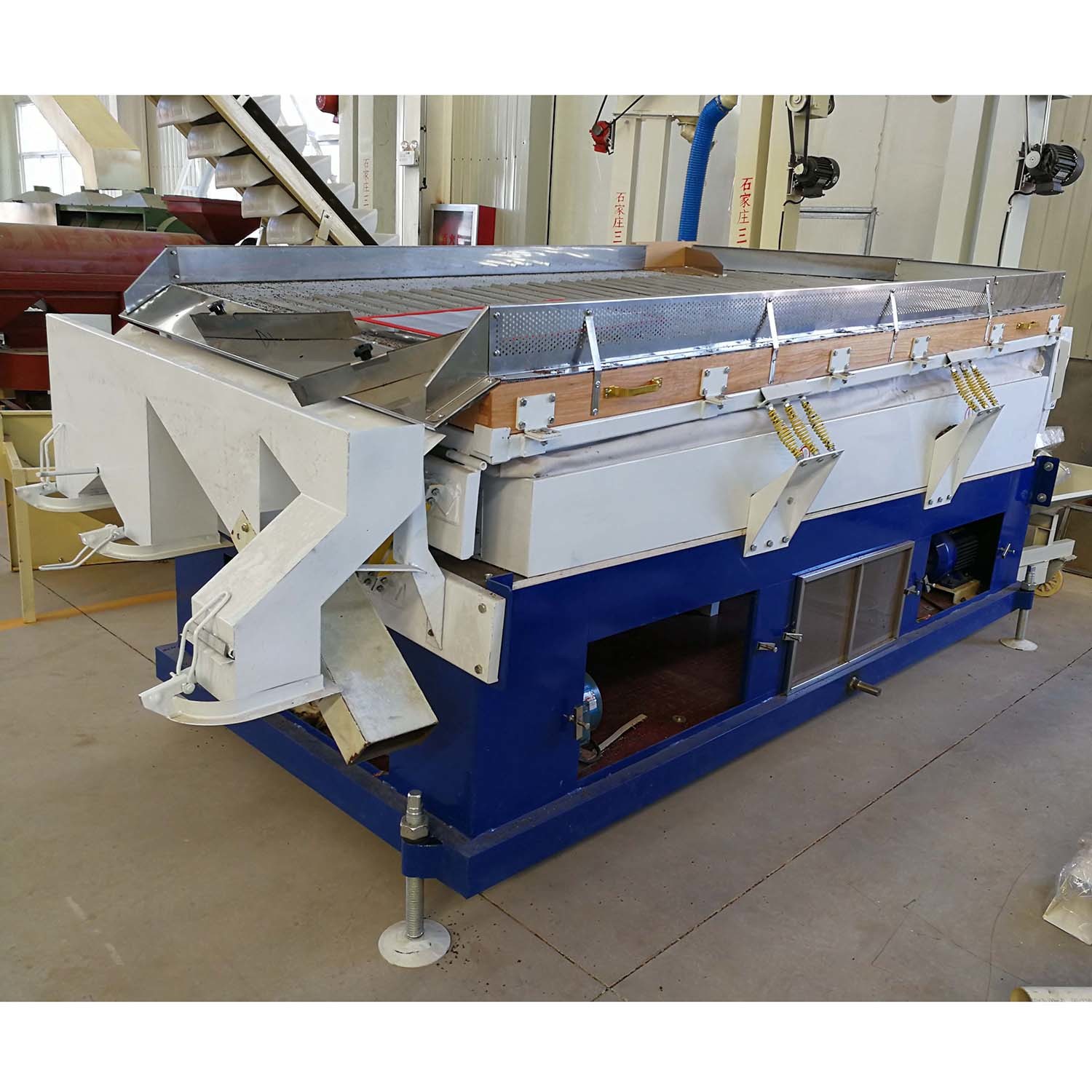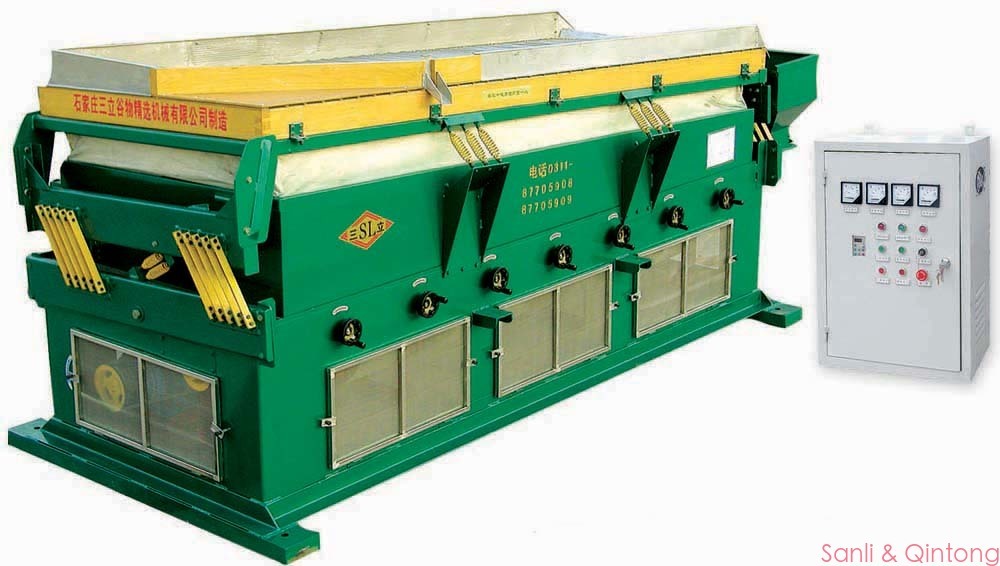 5XZ-5A Gravity table
---
Max-capacity: 5T/h (Base on wheat seed)
Gravity separator
gravity seed cleaner
gravity table
seed gravity sorter
gravity selector
gain gravity
gravity sorter

---
5XZ-5A Gravity separator
Brief Introduction
Gravity table are capable of separating dry granular particles of uniform size which differ in specific gravity. They are employed throughout the seed industry to remove light undesirable seed from a wide variety of seed crops. Proper use of a Sanli Gravity Separator will improve the overall quality of any seed lot.
5XZ series gravity table have a rectangular deck so that the product travels a longer distance resulting in cleaner separation of light and heavy particles. The product flows over the vibrating deck in which pressurized air is forced through causing the material to stratify according to its specific weight. The heavier particles travel to the higher level and the lighter particles travel to the lower level of the deck.
Better maintenance access and improved serviceability. And the automated controls promote precision, repeatability and ease of use
It may be used to separate and standardize sunflower seed, coffee, peanuts, corn, peas, paddy, wheat, sesame and other food grains.
Technical parameters
Model

5XZ-5A

5XZ-5B

Max-feeding

Capacity

Wheat seed

4000-5000 Kg/h

4000-6000 Kg/h

Maize

3500-4500 Kg/h

3500-5500 Kg/h

Bean &Peas

3000-4000 Kg/h

3000-5000 Kg/h

Rice seed

2400-3000 Kg/h

2400-3500 Kg/h

Sunflower seed

1000-1500 Kg/h

1000-2000 Kg/h

Overall Size (L×W×H)

3870×1720×1700mm

3870×1845×1700mm

Screen size

3150×1380 mm

Weight

1390 Kg

1420 Kg

Power supply

380V / 50Hz / 3-Phase

Total power

9.0 kW

9.2 kW

Selection rate

≥98%

≥98%

Side opening

Without

with

Remarks

Can with Cyclone duster
Note: The capacities may vary depending on seed condition, moisture content, seed varieties, types and volumes of contaminants to be separated and percentage of foreign material acceptable in the final product.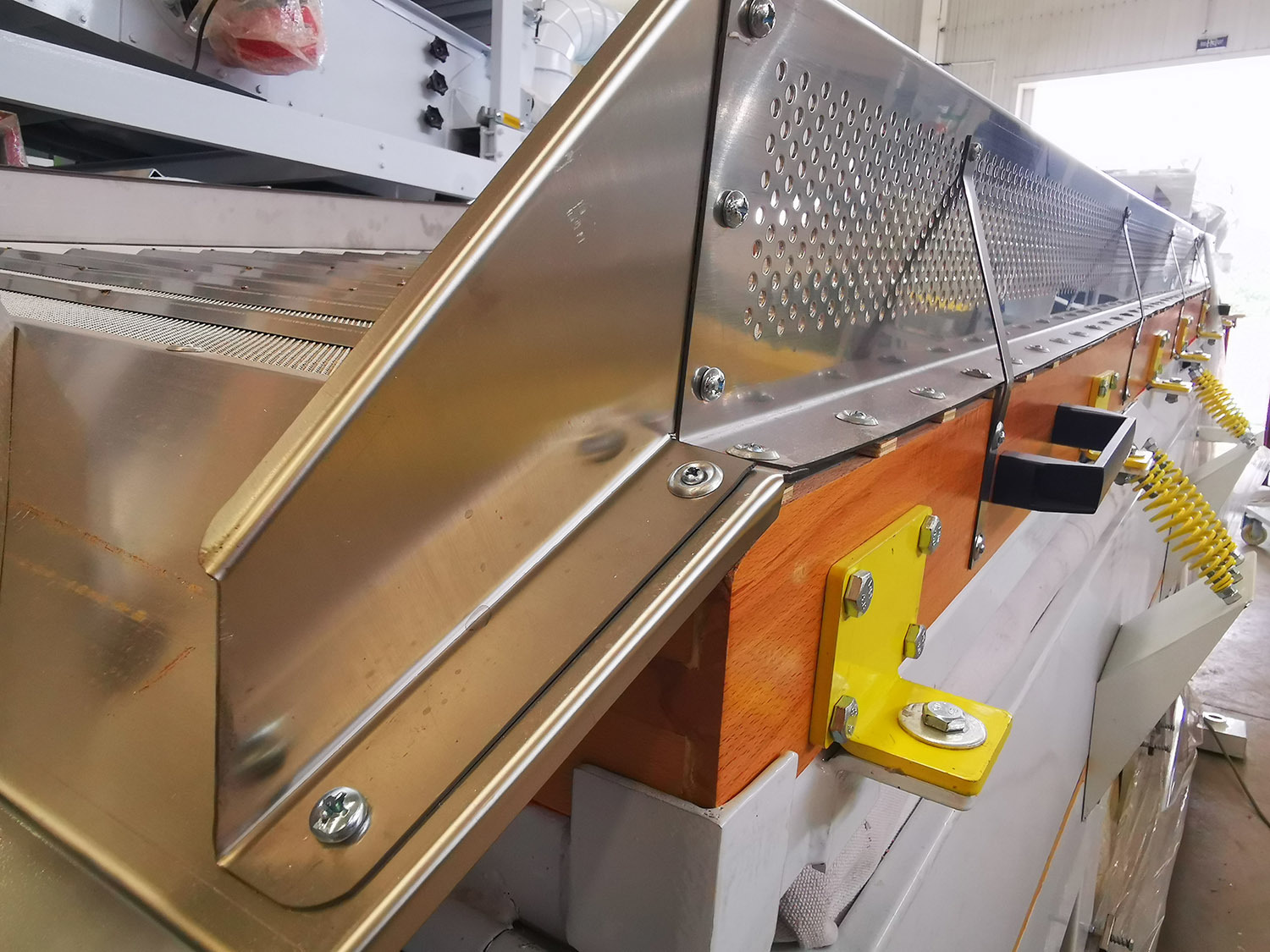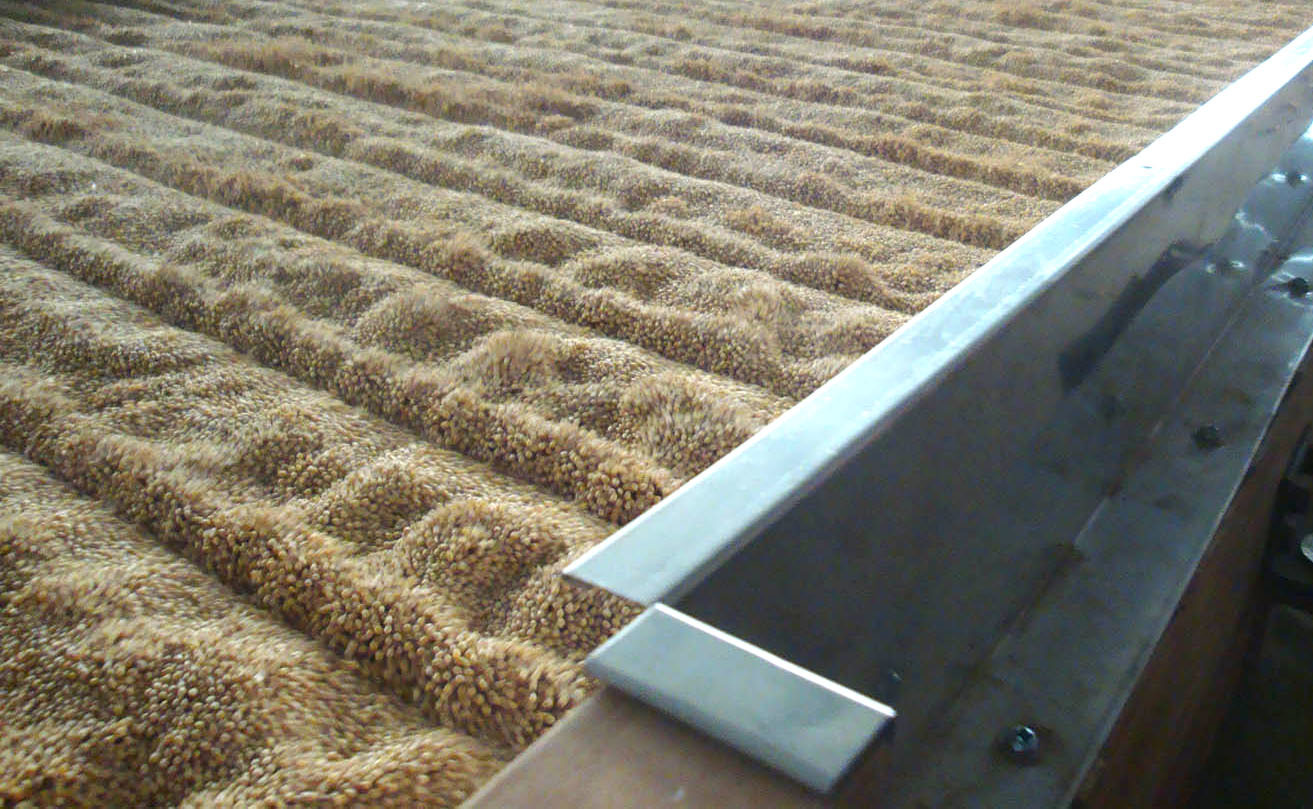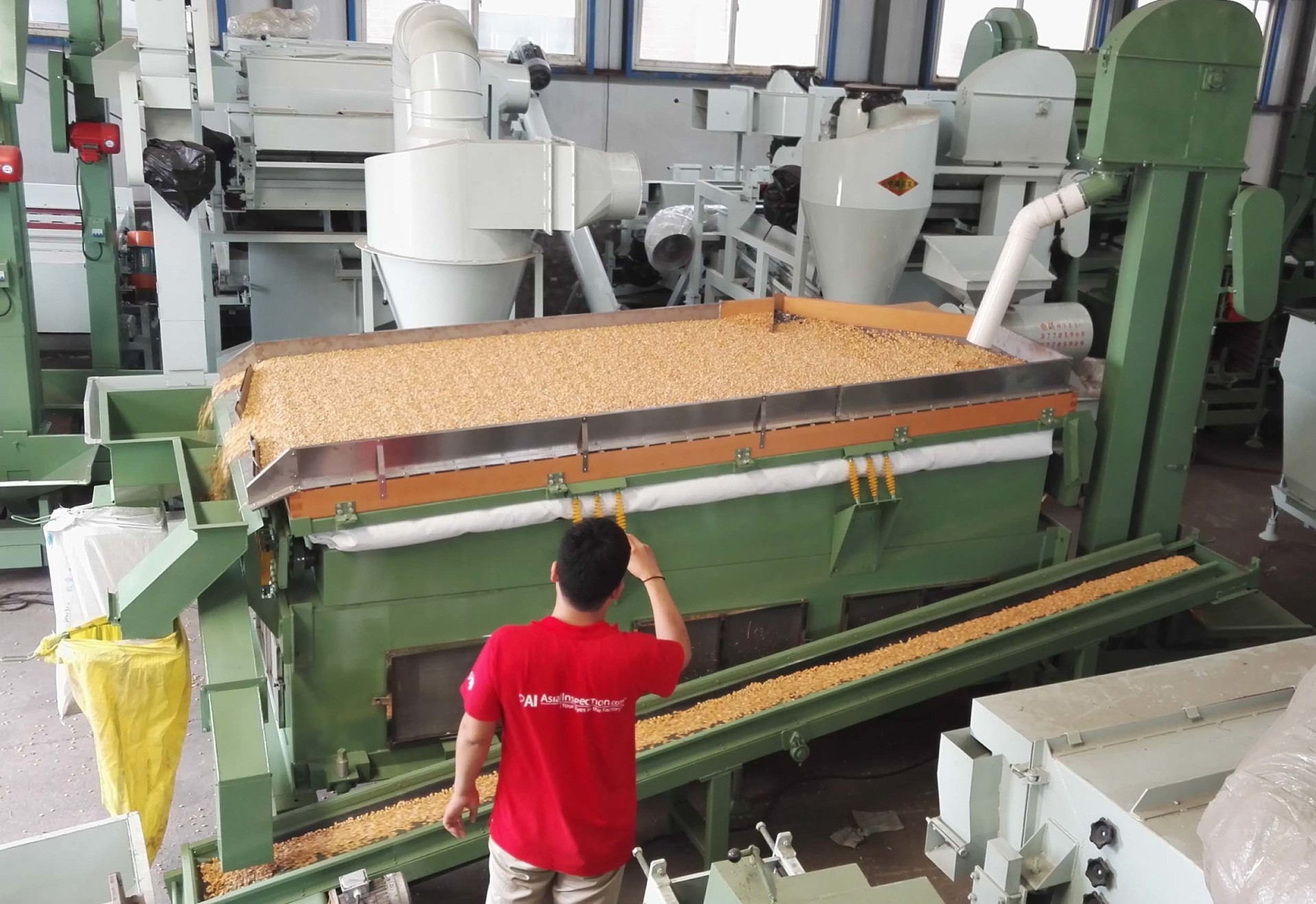 MOBILE SITE

Sanli Grain Sorting Machinery
---
Copyright © 2022 Sanli Grain Sorting Machinery Co, Ltd.