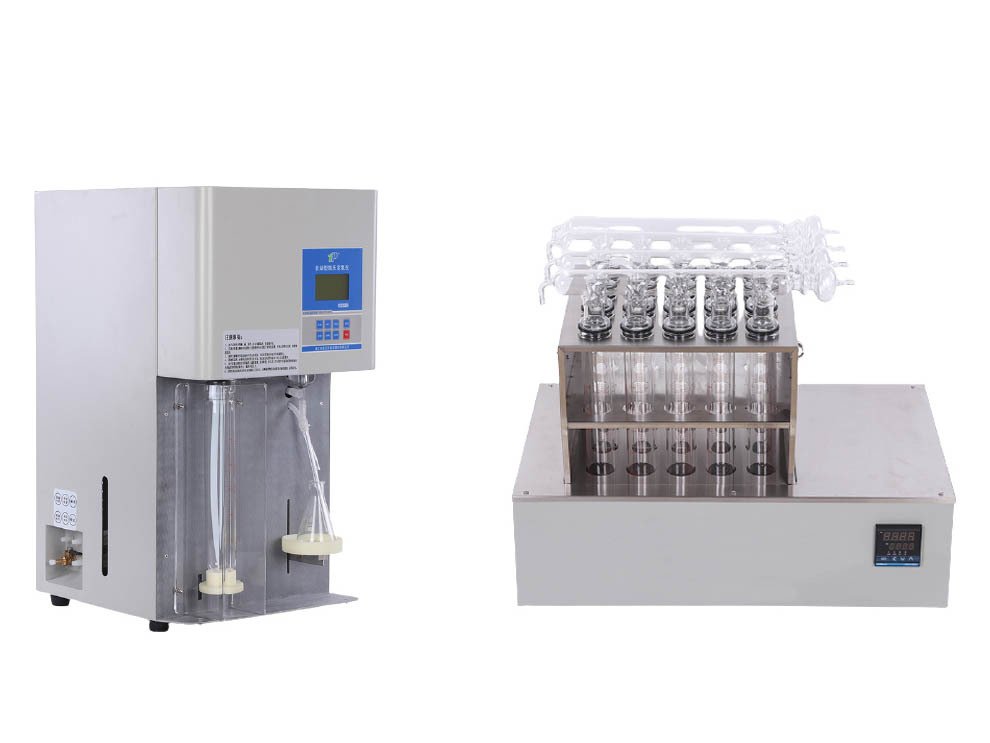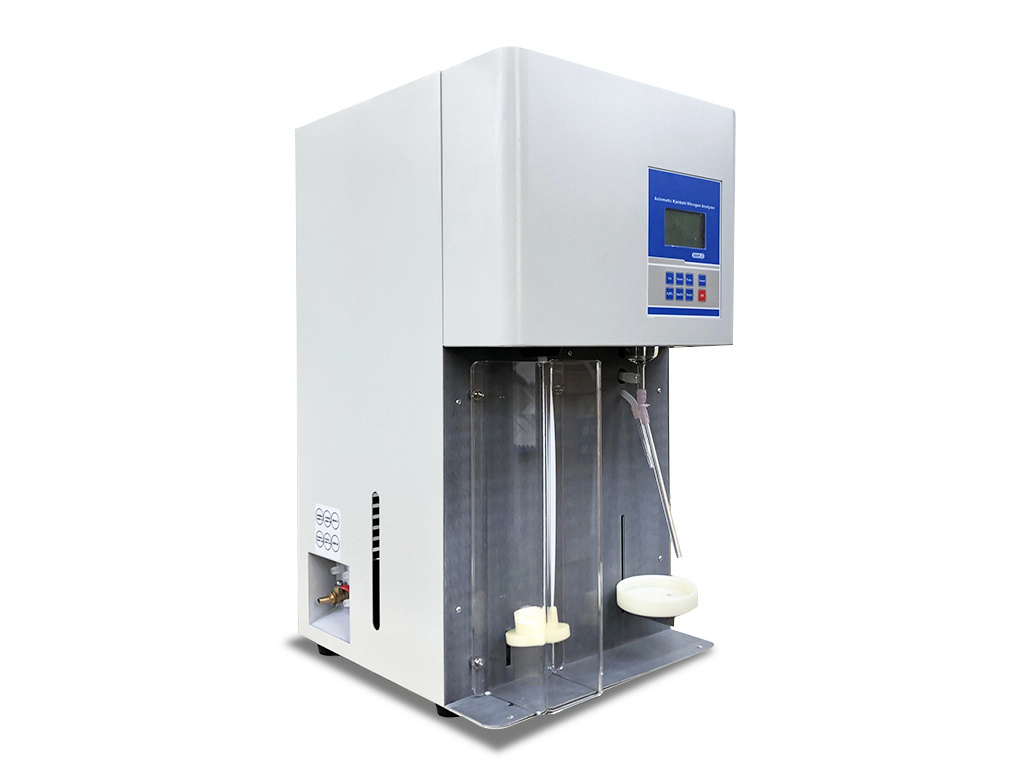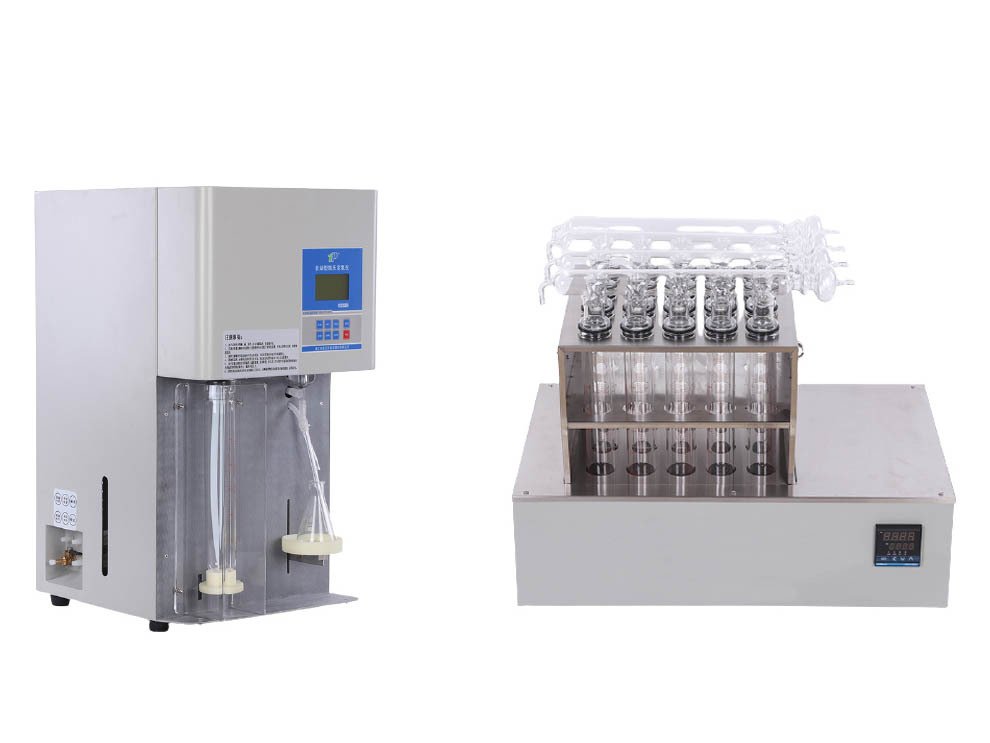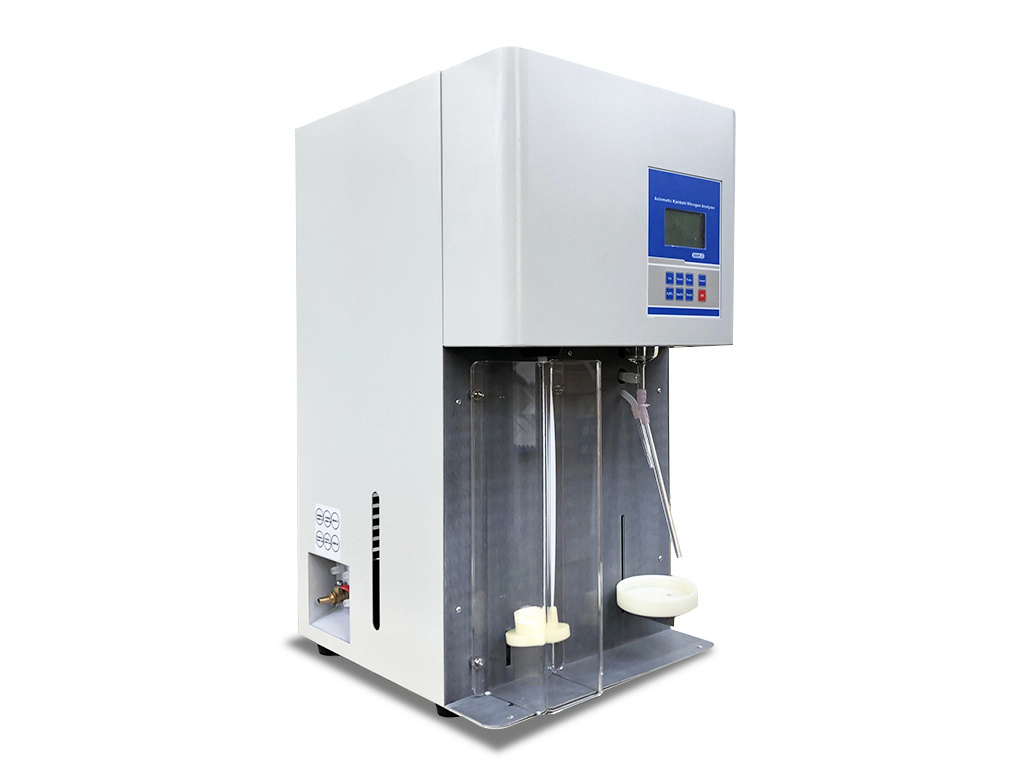 ZDDN-II Automatic Kjeldahl Protein Analyzer
---
ZDDN-II Automatic Kjeldahl Protein Analyzer
Automatic Kjeldahl Protein Analy
kjeldahl nitrogen analyzer kdn
protien analyzer kjeldahl
nitrogen analyzer distillation
kjeldahl protein analyzer
kjeldahl digestion block
kjeldahl nitrogen digestion

ZDDN-II Automatic Kjeldahl Protein Analyzer
---
ZDDN-II Automatic Kjeldahl Protein Analyzer
Products Description
Characteristics

.
1. Adopt microcomputer controlling process; include manual mode and automatic mode. Can be set and switched according to user's need.
2. Large array LCD display, touch key, easy to operate.
3. Automatically control distill, add water, control water level are cut off water supply.
4. Various security protections: digestive system security device, steam generator water shortage alarm, water level detection fault alarm.
5. Stored operation procedure quantity: 250
6. Instrument shell adopts specially made plastic spray steel. Working area adopts ABS anticorrosive board, Avoid chemical reagent corrosion and mechanical surface damage, acid proof and alkali proof.
7. Once detected fault, controlling system will power off automatically.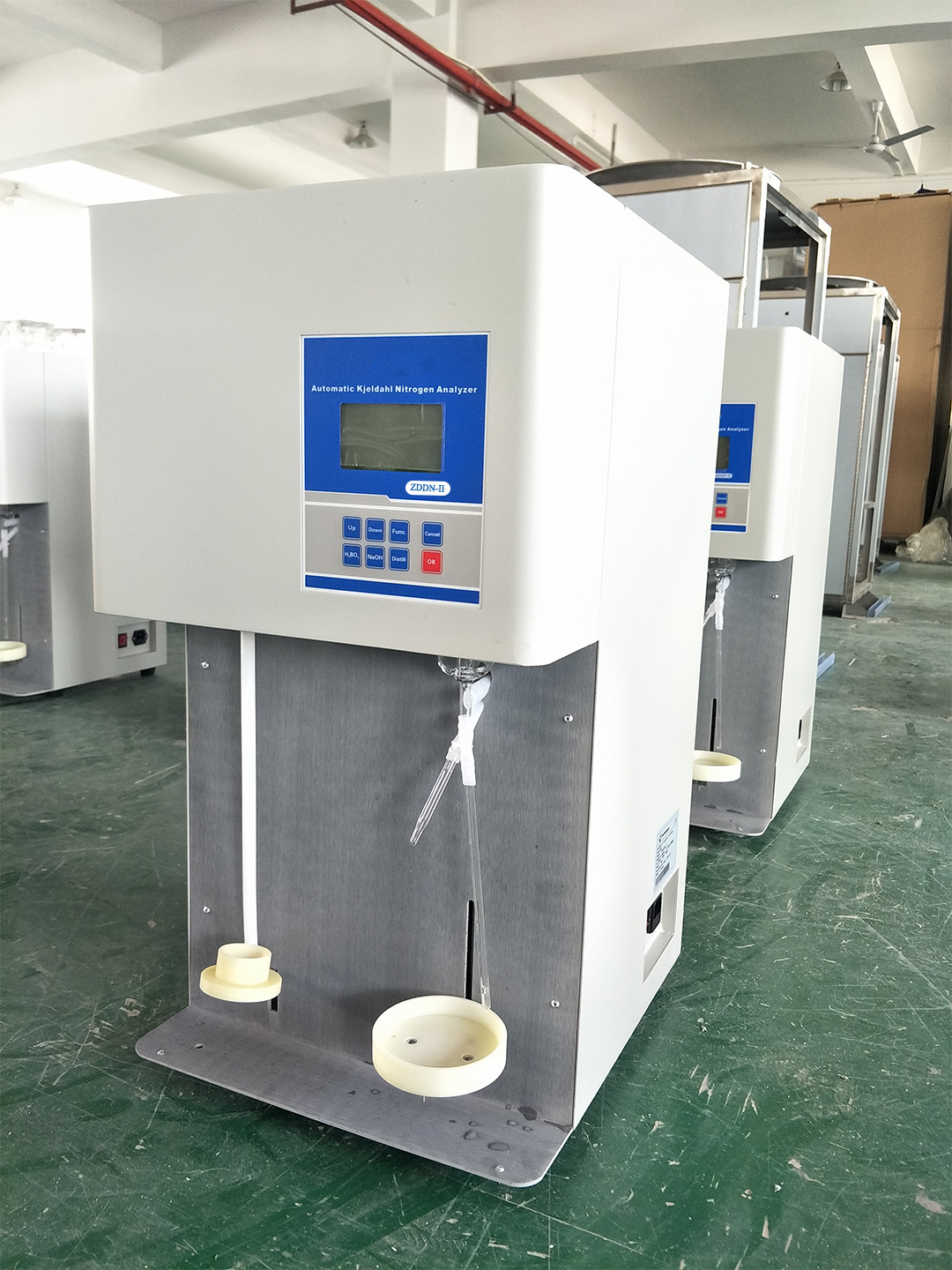 Product Paramenters
Measuring varieties

.
Grain, feed, dairy products, drink, soil, medicine, precipitate, chemicals and so on.
Contents of agricultural instruments
MOBILE SITE

Sanli Grain Sorting Machinery
---
Copyright © 2022 Sanli Grain Sorting Machinery Co, Ltd.