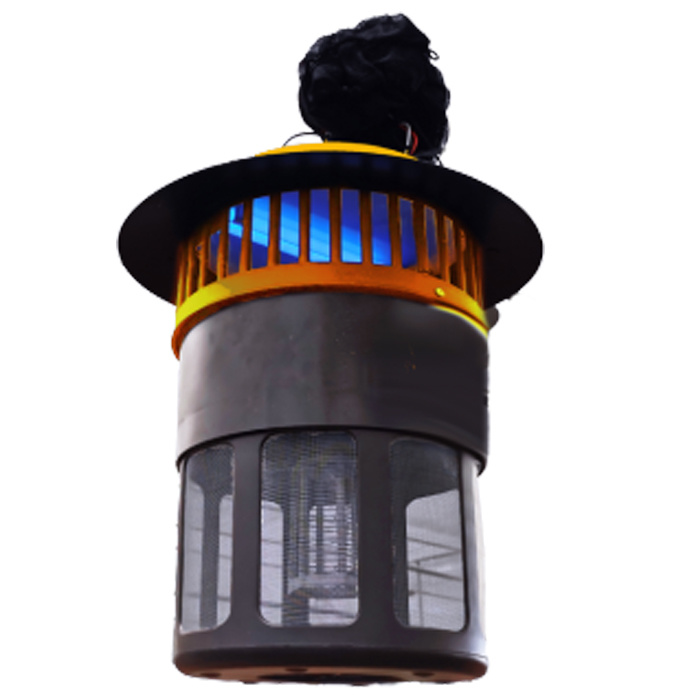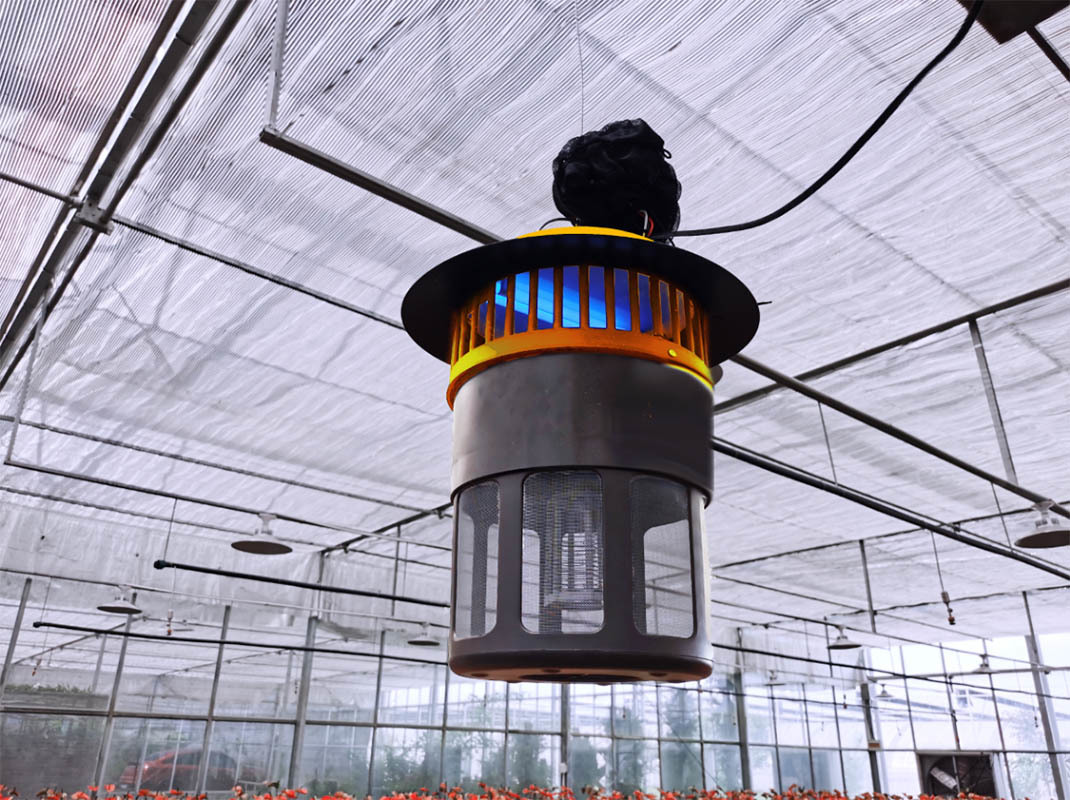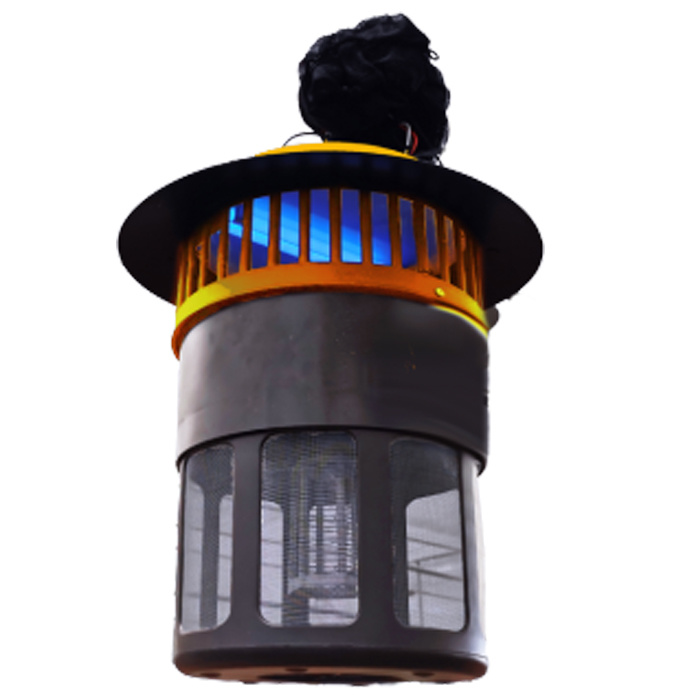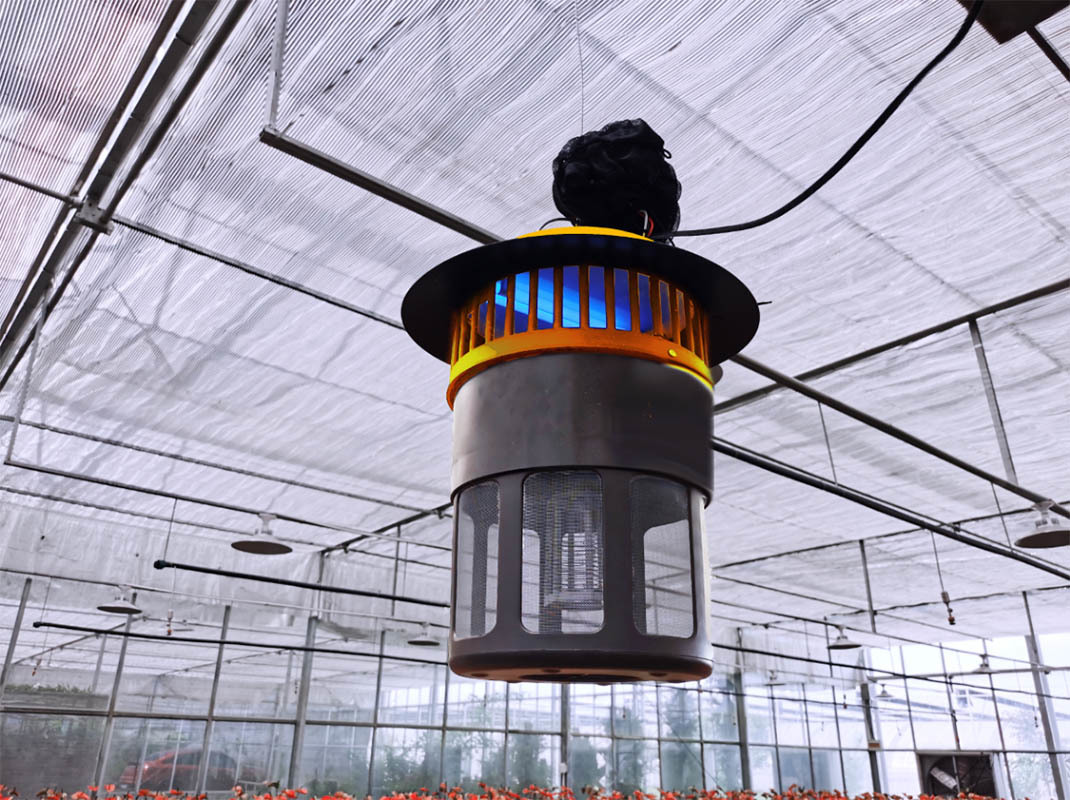 TPSC-4-1 Agriculture Insecticidal Killer Lamp For Greenhouse Graden
---
TPSC-4-1 Agriculture Insecticidal Killer Lamp For Greenhouse Graden
Insecticidal Killer Lamp
Insecticidal Killer

TPSC-4-1 Agriculture Insecticidal Killer Lamp For Greenhouse Graden
---
TPSC-4-1 Agriculture Insecticidal Killer Lamp For Greenhouse Graden
Products Description
The insecticidal lamp for greenhouses is a special insecticidal lamp for trapping and killing pests in greenhouses and orchards. The phototaxis of insects is used to trap and kill insects in two ways: light and color lure. The light control function can switch the lights on and off to attract insects to the maximum according to the weather changes. Suitable for indoor or outdoor scenes such as greenhouses, vegetable gardens, orchards, seedling bases, medicinal planting bases, etc.
Characteristics.
★Principle of trapping:Using the phototaxis of insects to attract insects, using different wavelengths, can trap phototaxis pests with different characteristics.
★Light control function:Automatically turn on the lights at night and turn off the lights automatically during the day (standby).
★Rainproof function:Rainproof shell design, suitable for working in outdoor environment to attract insects.
★Wind suction structure:The pests lured by the light are sucked into the storage place below through the action of wind pressure.
★Insecticidal function:Insects that touch the high-voltage grid when they fall to the insect storage place can be killed by instant high-voltage clicks, and those that have not been electrocuted will be dried by air.
★Insect storage structure:Temporary storage of killed insects can be cleaned regularly (it is recommended to clean up once a week, depending on the local insect situation).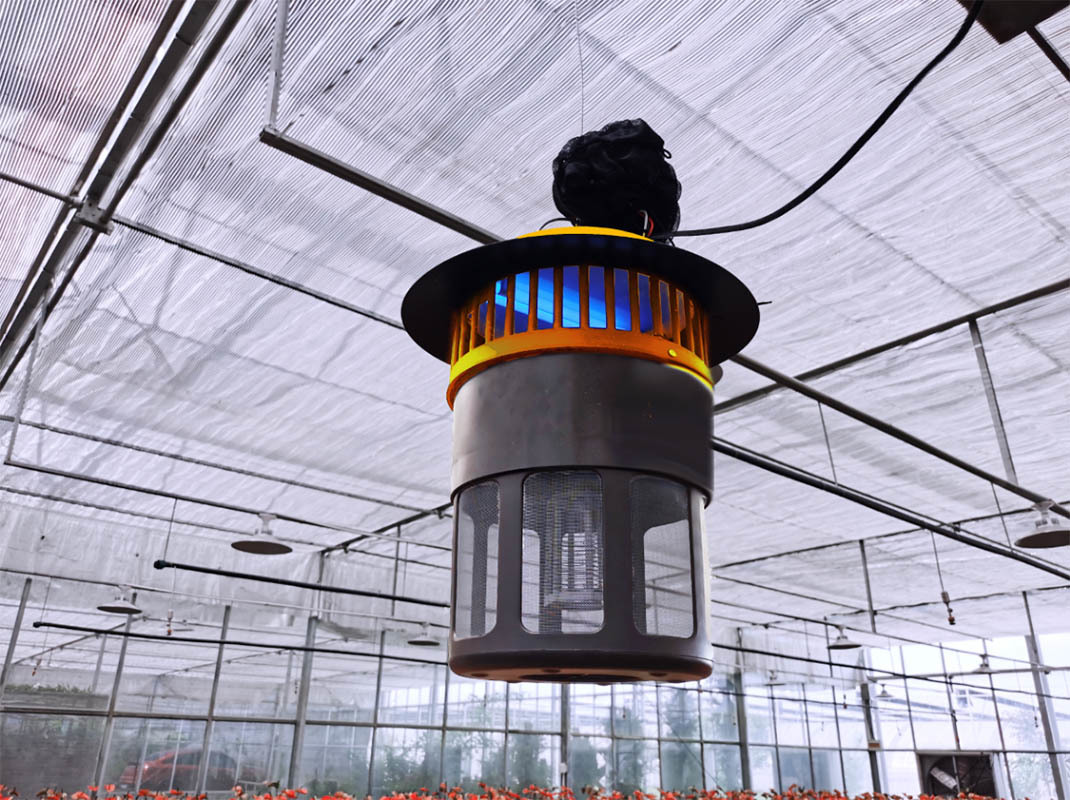 Product Paramenters
| | |
| --- | --- |
| Model | TPSC-4-1 |
| Power supply | AC 220V |
| Insect trap light source | 320nm~400nm ultraviolet lamp or specific wavelength LED lamp |
| Rated voltage | AC220V |
| Power | 50V |
| Attraction method | light lure (night), color lure (day) |
| Insecticidal method | Combination of wind suction and electric shock |
Contents of agricultural instruments
MOBILE SITE

Sanli Grain Sorting Machinery
---
Copyright © 2022 Sanli Grain Sorting Machinery Co, Ltd.