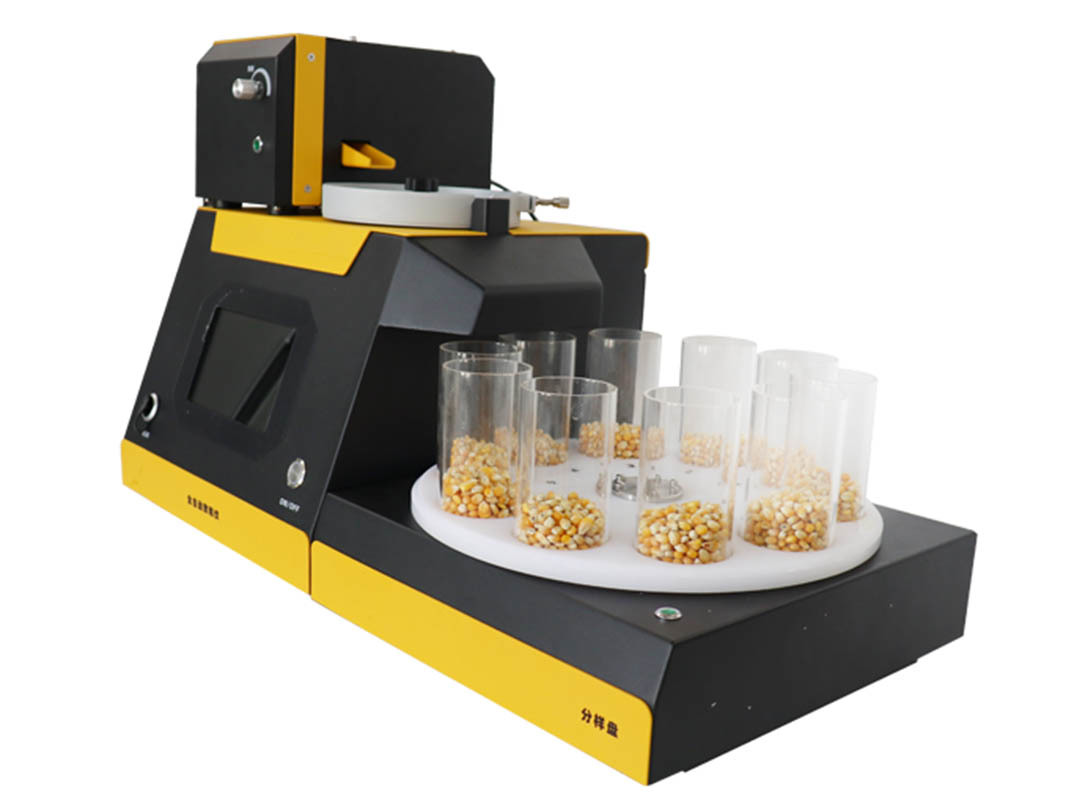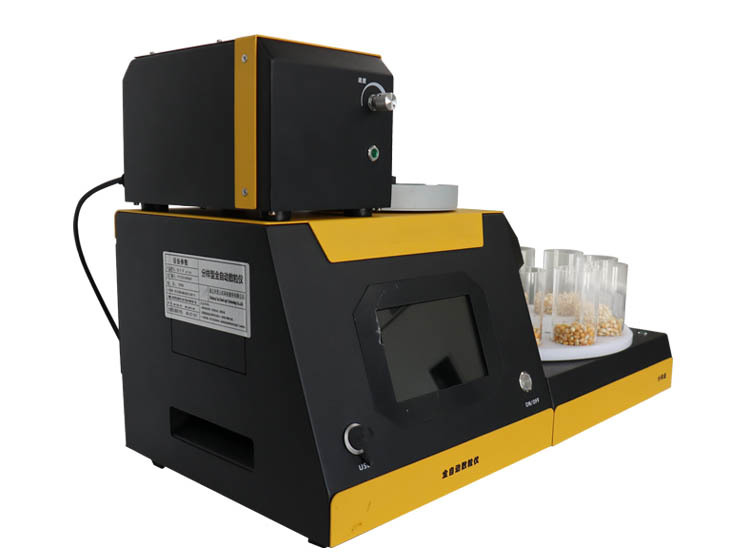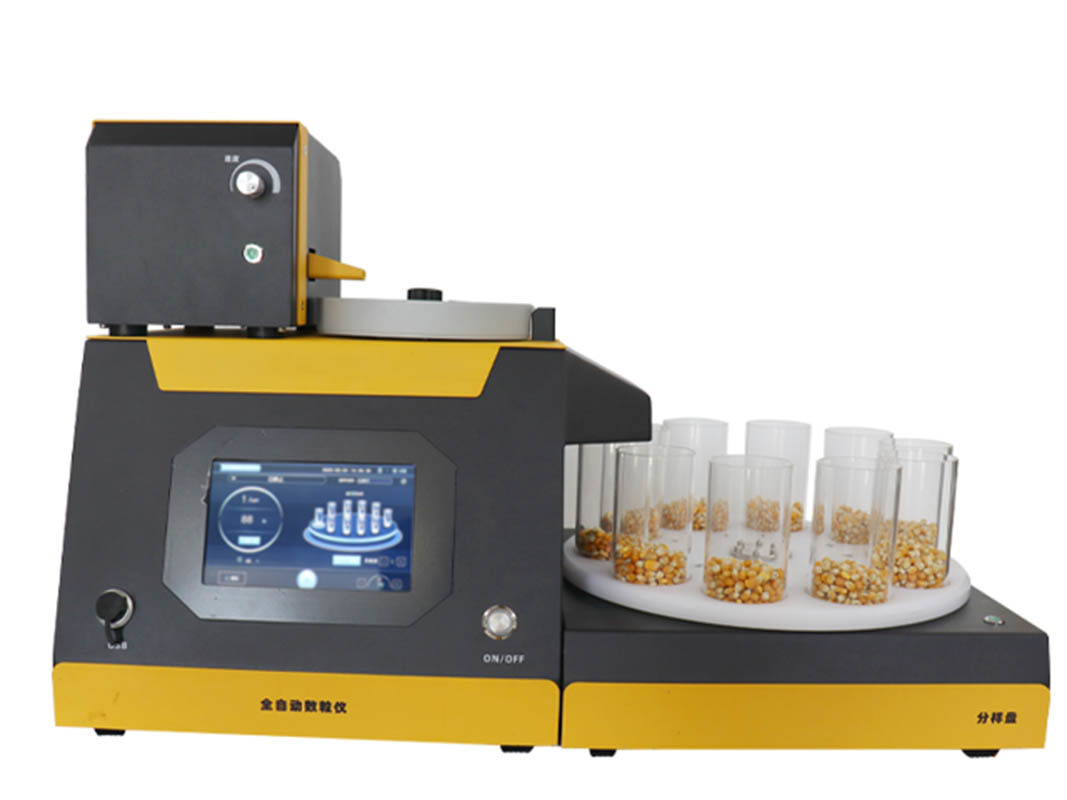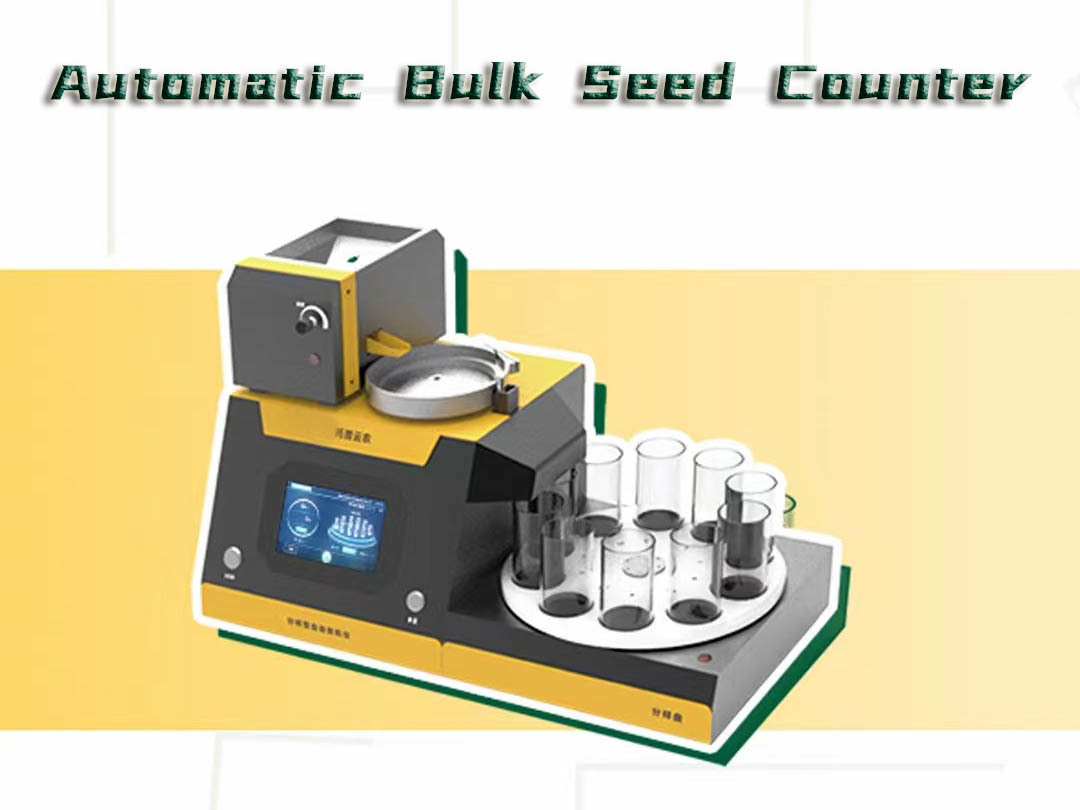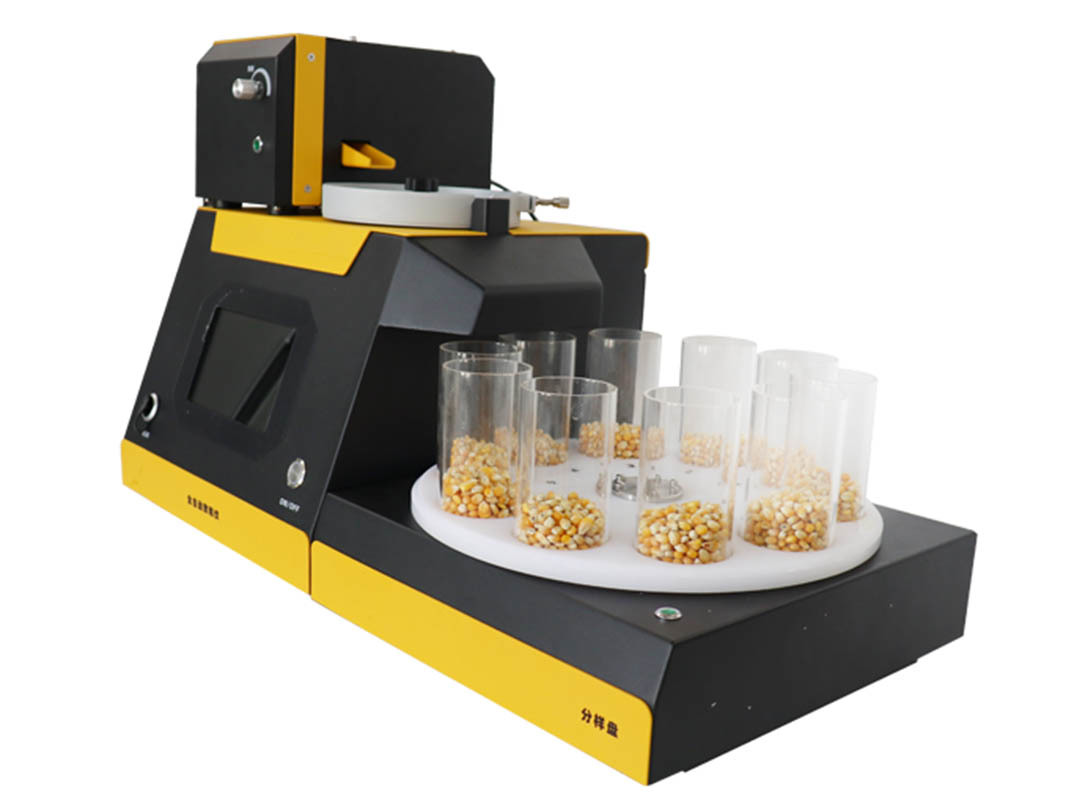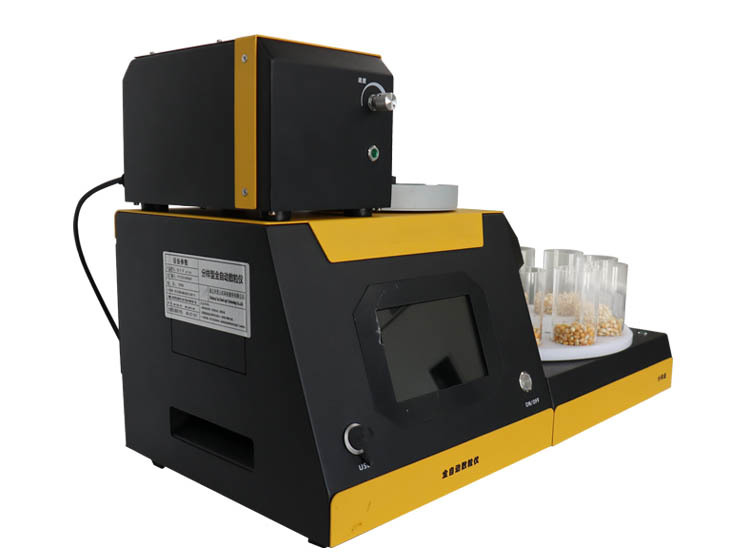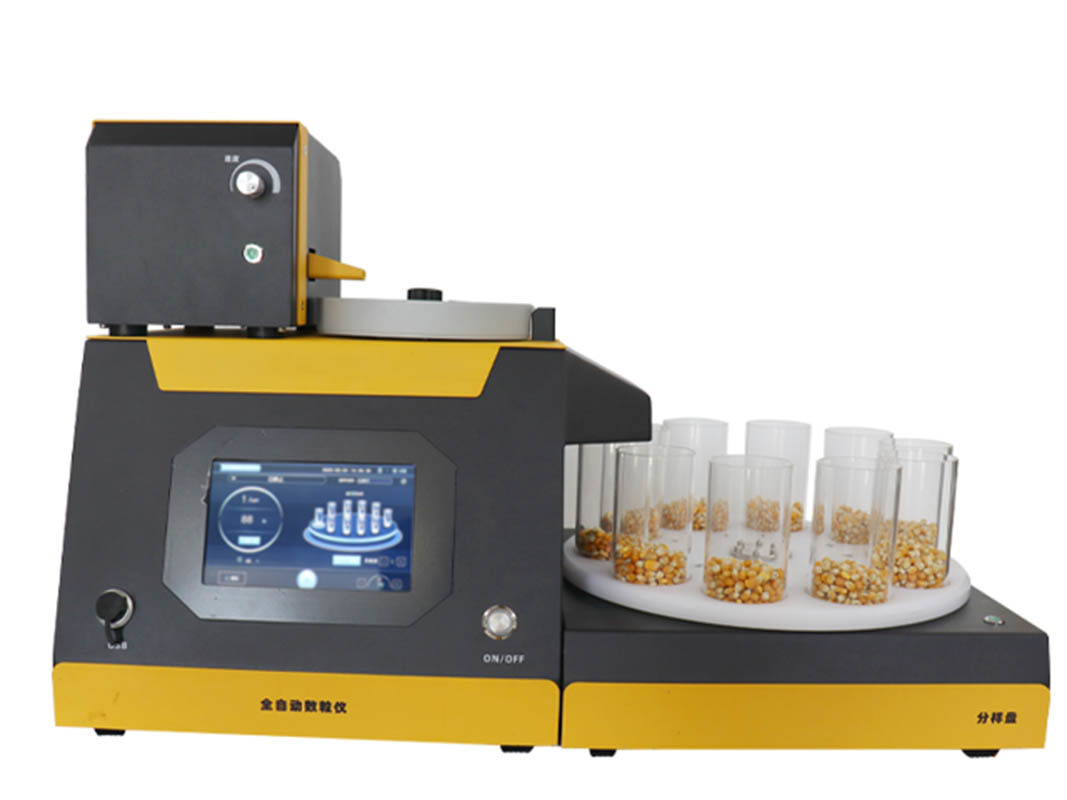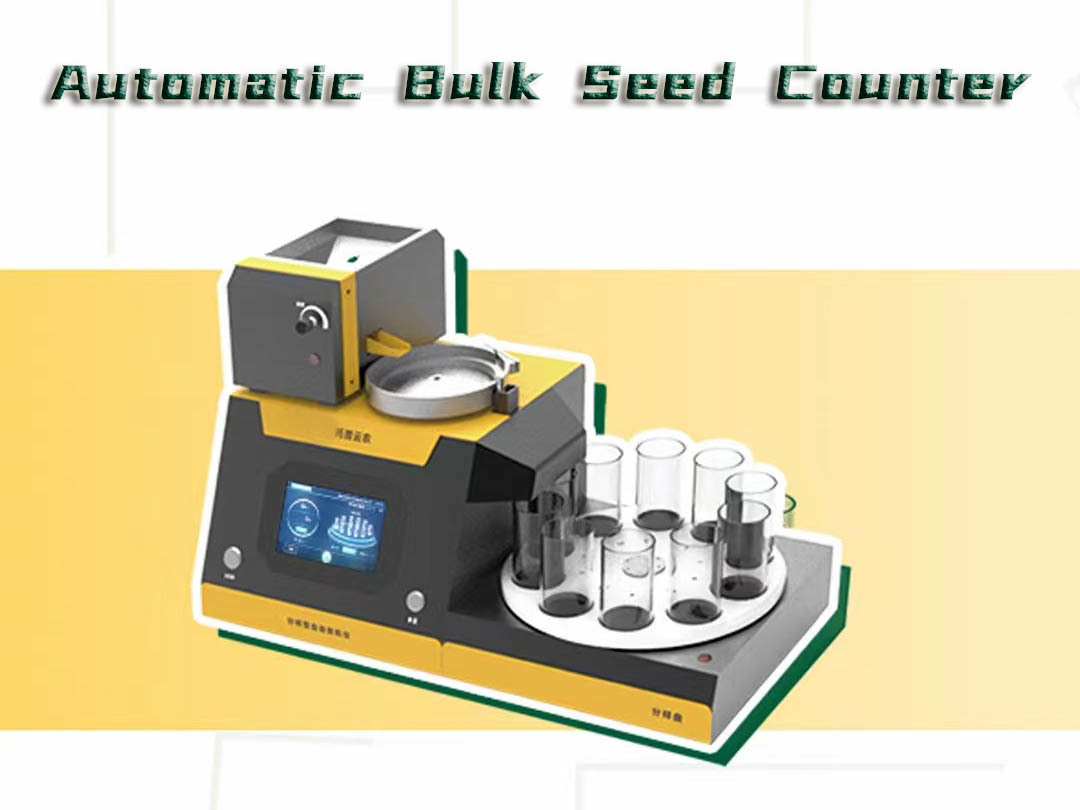 SLY-F Automatic Bulk Seed Counter
---
SLY-F Automatic Bulk Seed Counter for crops grains for Various Shapes Seeds
Automatic Bulk Seed Counter
Seed counter

SLY-F Automatic Bulk Seed Counter
---
Introduction
Automatic seed Counter can automatic count many kinds of grains. In agriculture it is mainly used in grain count, exp. Rice, wheat, sorghum, corn, vegetables seed and so on.

It has an automatic sample separation function.
Characteristic
1. 7-inch color touch screen to guide the peration process. 2. Record content: time, total number of grains, number of samples. 3. Adjustable speed: stepless speed regulation. 4. Turntable operation: automatic, jog, manual three can be converted.
Features
1) Appearance design: yellow and black colors are matched, which is simple and generous. The internal space layout of the mechanism is reasonable, and the reading and operation parts can be presented to the user at a more reasonable angle and position. The human-computer interaction is more reasonable.
2) Modular design: adjust module functions according to different needs of users to achieve accurate function output.
3) Intelligent program setting: This machine takes counting grains as the core, with comprehensive function coverage. After the program setting, it automatically counts grains in large quantities from the silo to the rotary table, reducing labor time.
4) Simple assembly: it can be assembled in 6 steps without complex assembly and tools when used for the first time.
5) Super large touch screen design: 7-inch color touch screen, intelligent dynamic picture, enhance the user's human-computer interaction experience.
6) Preset setting, full value self-stop: when the number of grains reaches the set number of cups and grains, the turntable will automatically stop working.
7) Automatic average sampling: you can set the number of cups and the number of grains in each cup, and average the samples for each cup.
8) Rotating multi station design: after the current cup counting is completed, it will automatically jump to the next cup, which can continuously drop materials during bagging and placement, so as to improve work efficiency.
9) Built in deceleration program: when each material cup is close to the set grain quantity, it will automatically decelerate the precision to prevent the inertia overshoot of the material from affecting the precision.
10) The speed of the counting disc is adjustable: it has the function of stepless speed regulation, and the speed of counting grains is adjustable.
11) Buzzer alarm prompt: each cup of several grains completes dripping, all grains complete a long beep, and 6 drops in case of failure. It is convenient for users to feel the running state of the instrument from time to time.
12) Data recording: the measured data can be automatically recorded and saved, including variety name, measured grain number, counting time, testing time, etc.
13) Data printing: embedded thermal self-adhesive printer, which can automatically print data. The printed label data can be directly pasted on the seed packaging bag.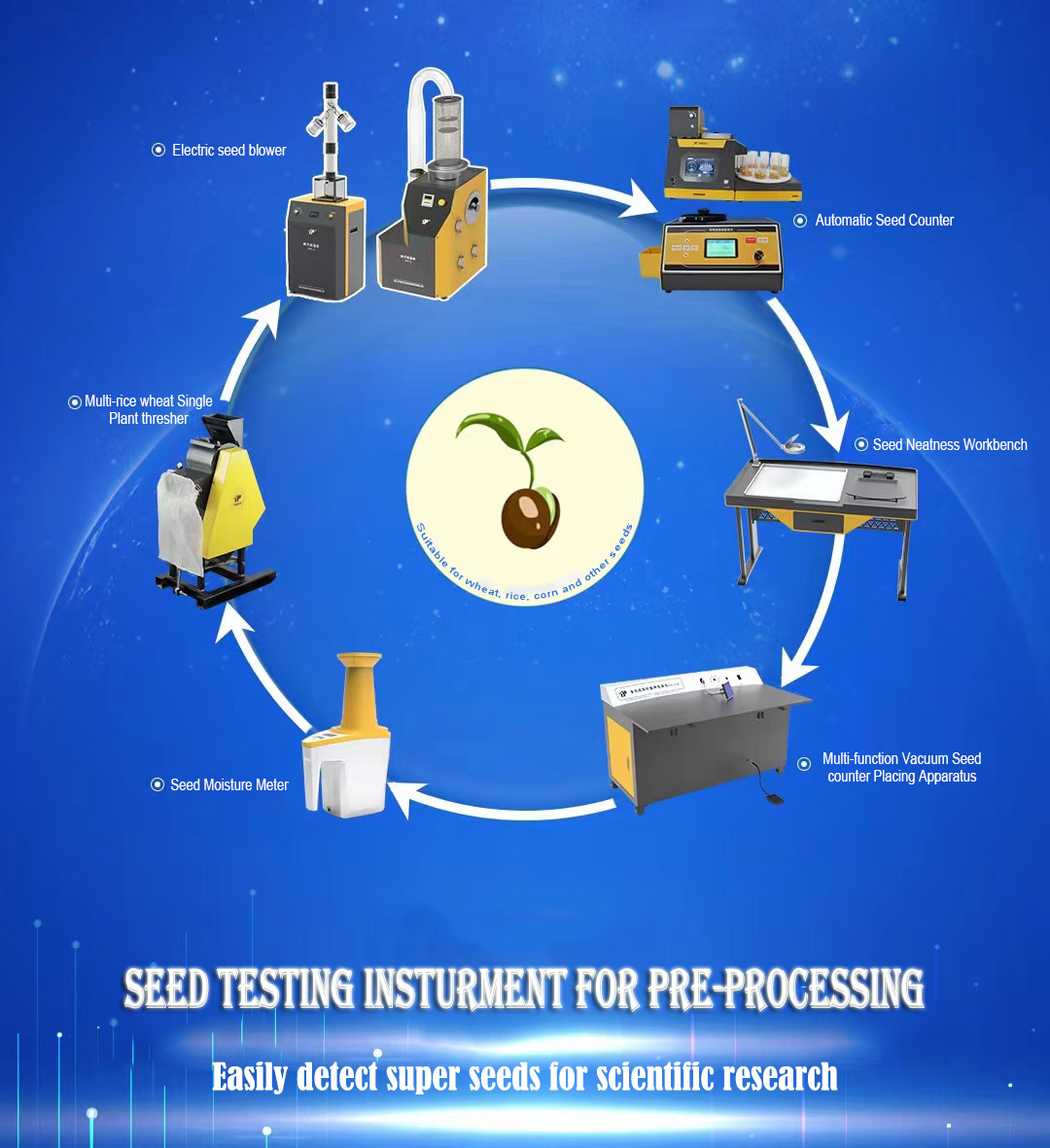 Contents of agricultural instruments
MOBILE SITE

Sanli Grain Sorting Machinery
---
Copyright © 2022 Sanli Grain Sorting Machinery Co, Ltd.