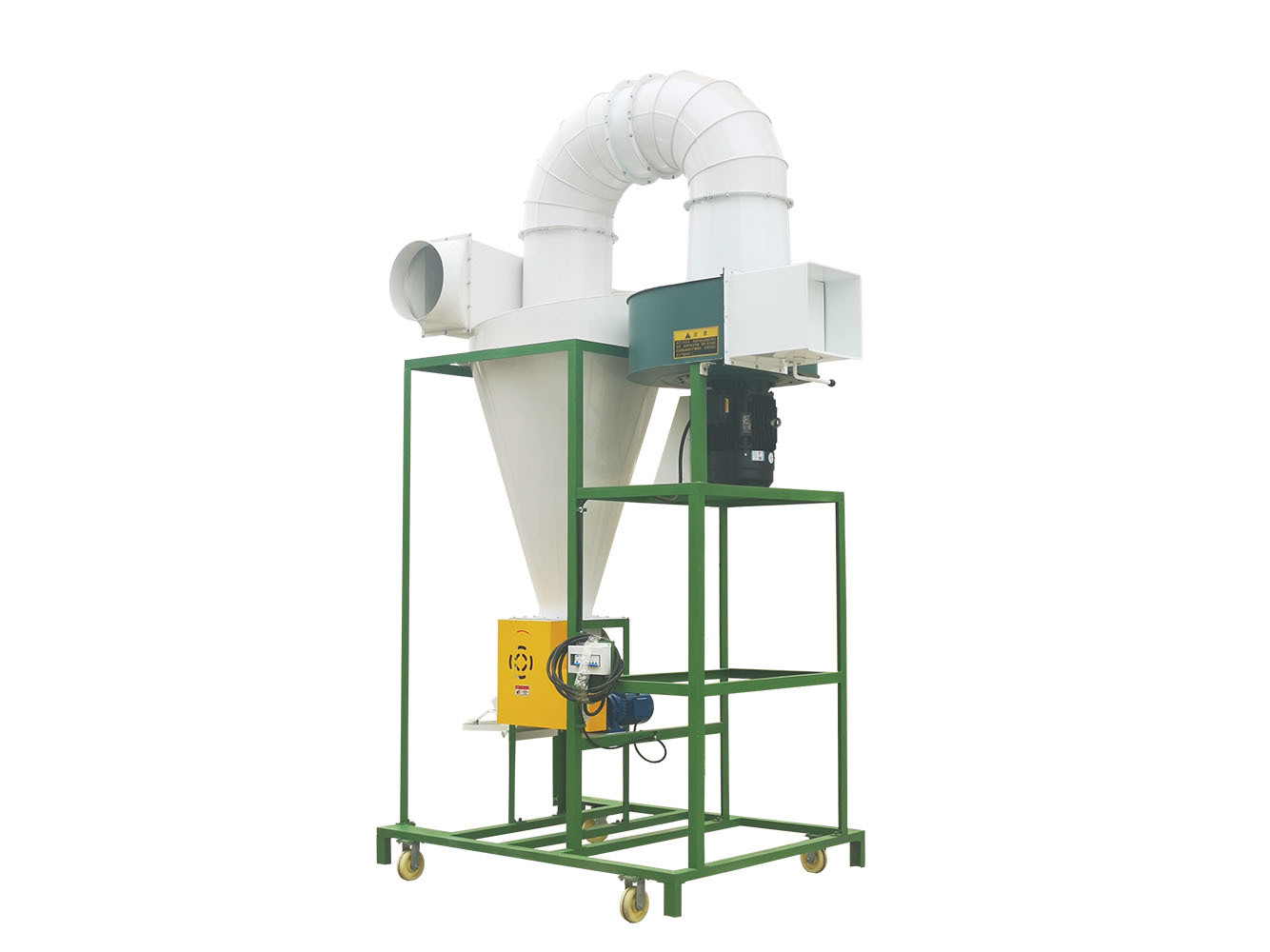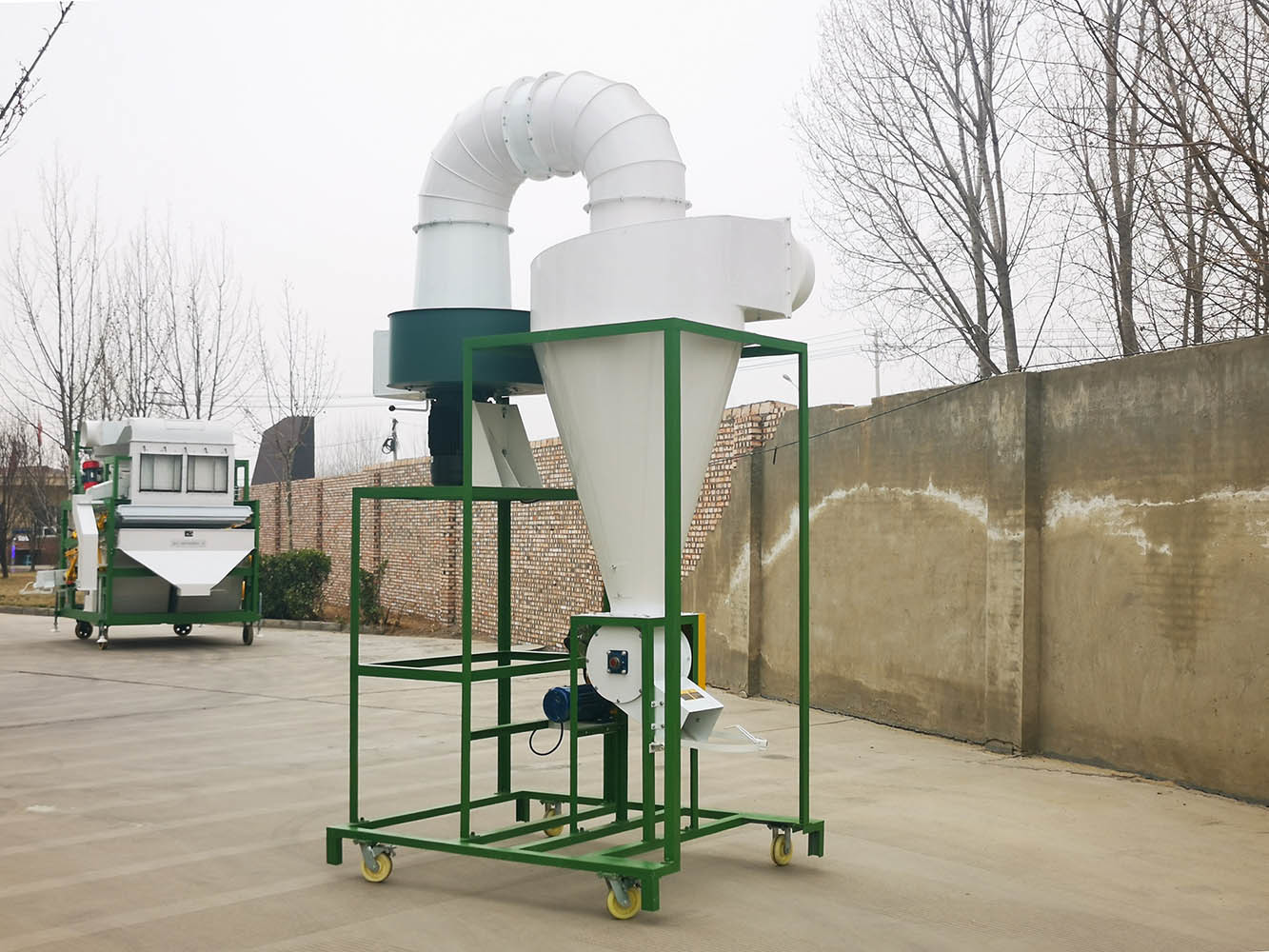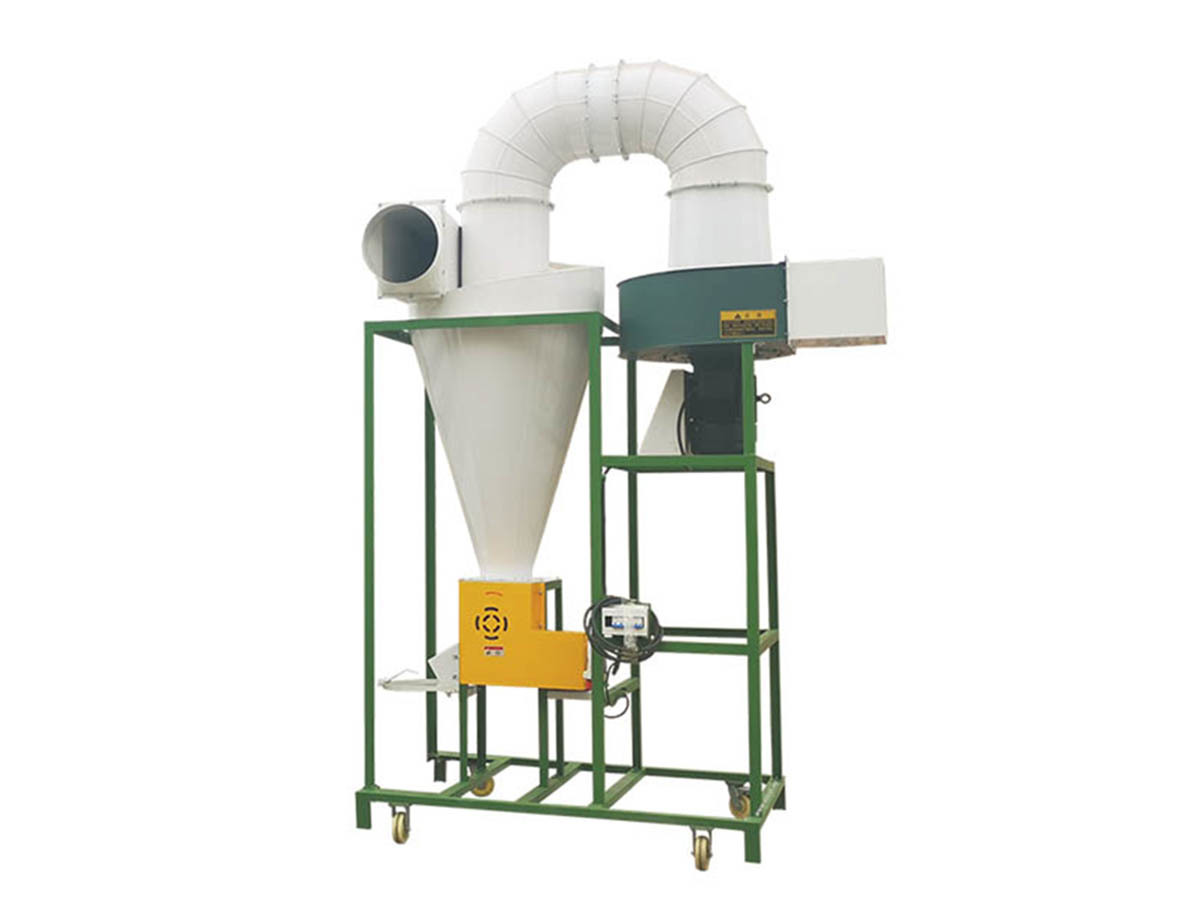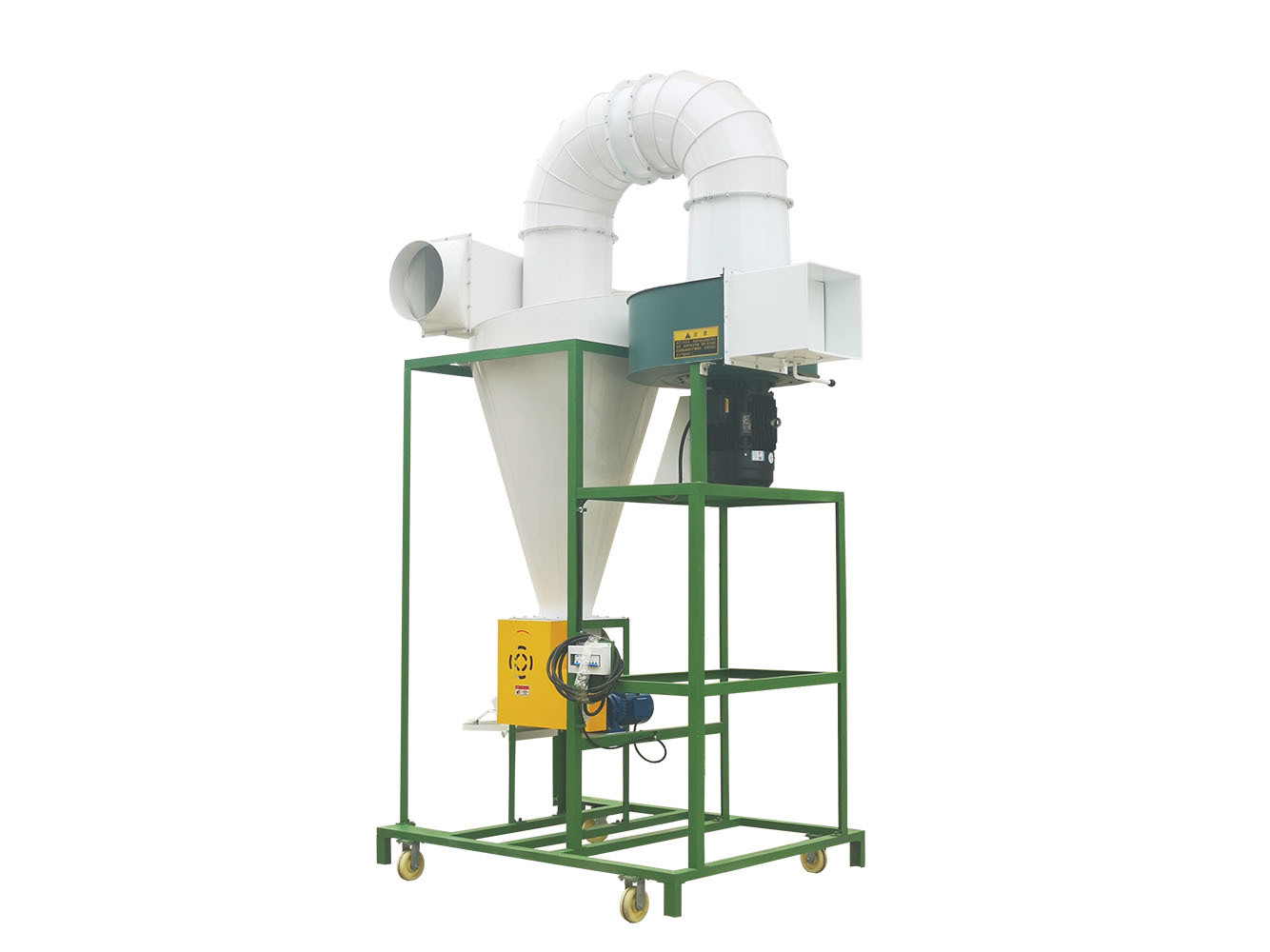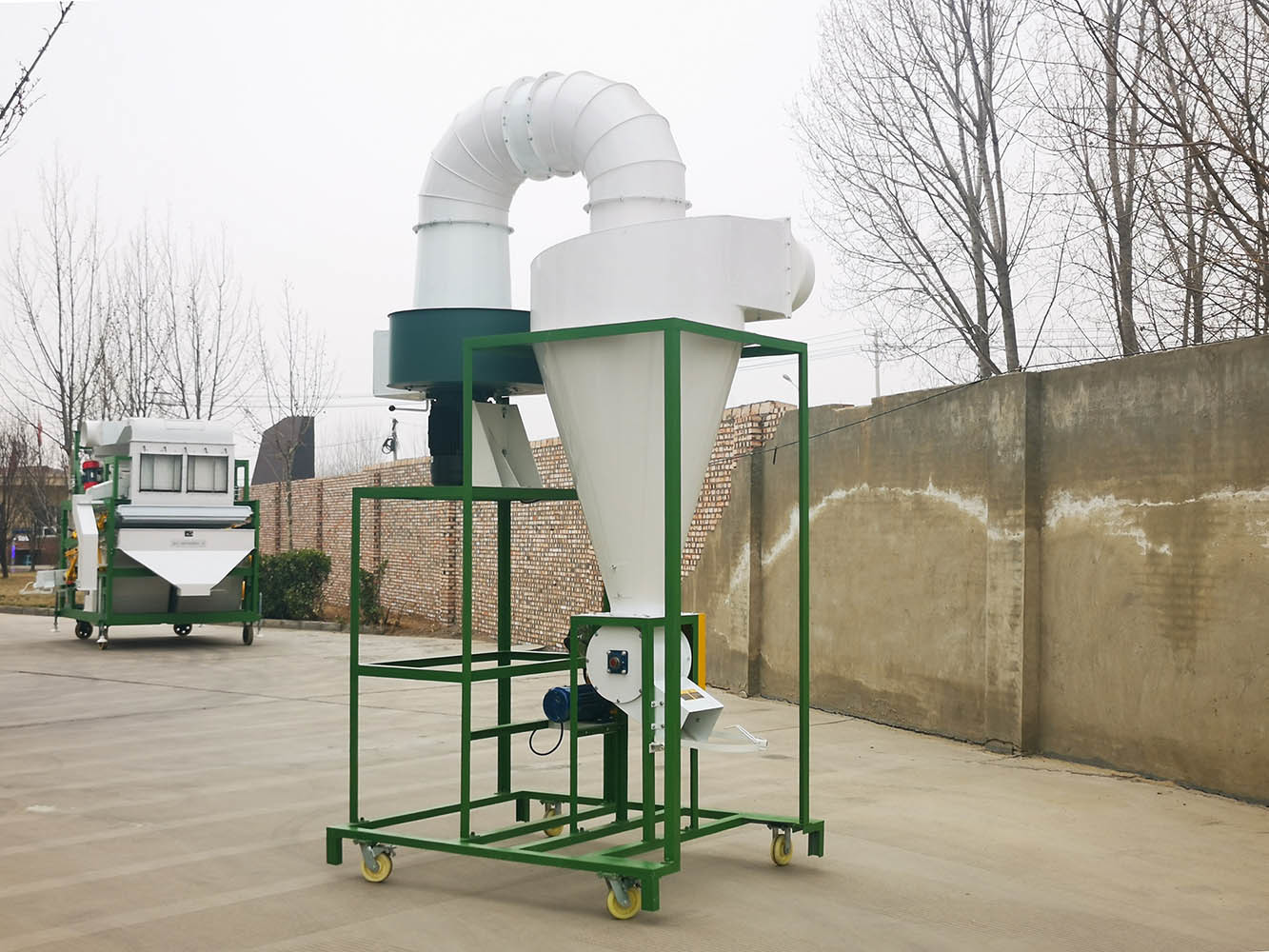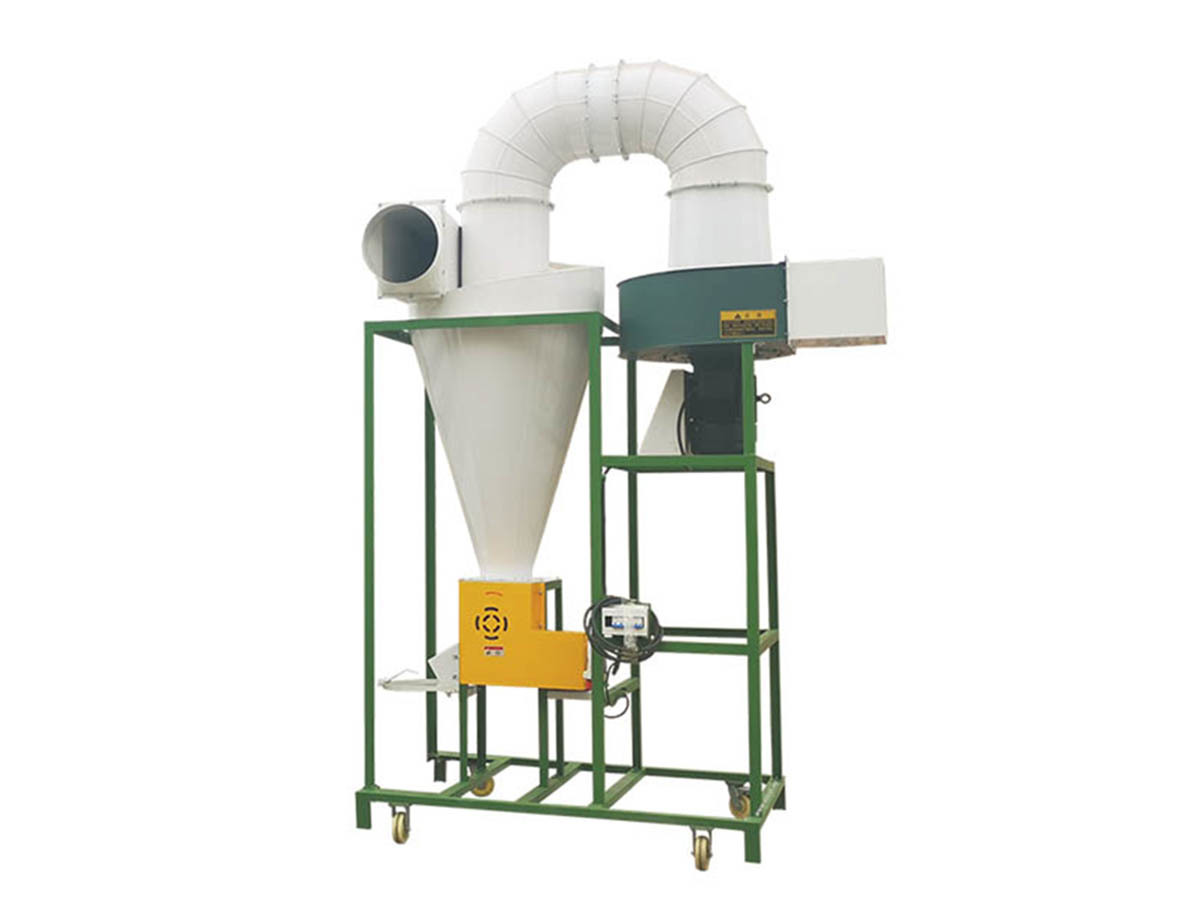 Cyclone dust collector
---
Model: 1200 Cyclone duster

---
Cyclone duster (Model:1200)
Our company's cyclone duster uses the centrifugal force generated by the rotating airflow to separate dust particles from the dusty airflow. It mainly consists of air duct, cone settler, fan, air closer, etc.
Working principle: Under the guidance of the fan, dusty air enters the cone settler from the air inlet. The air moves in a circular motion from top to bottom along the cylinder wall at a certain speed, forming a descending external swirling dust containing airflow. The centrifugal force generated during the rotation separates dust particles with a density much higher than the air from the airflow and throws them towards the cylinder wall. Once the dust particles come into contact with the cylinder wall, they lose their centrifugal force and fall along the wall surface relying on the power of the inlet speed and their own gravity, and slowly exhausted. After purification, the air reaches the bottom of the cone and turns upwards along the axis of the dust collector, forming an upward internal rotating airflow, which is ultimately discharged from the fan outlet.
Advantages
1. Suitable for purification with high density and particle size greater than 55μm (Not suitable for dust with strong adhesion).
2. Easy installation and maintenance, Equipped with mobile wheels for easy workplace replacement.
3. Equipped with air closer and dust discharge valve, dust and light impurities are slowly discharged for centralized processing
4. When dealing with the same air volume, it is with small size, simple structure and Low power consumption.
5. Widely applicable. It can be used in industries such as seeds, food, feed, chemical processing, etc.
Main technical parameters
(Reminder: Fan motor power, dust collector diameter, etc. can be customized)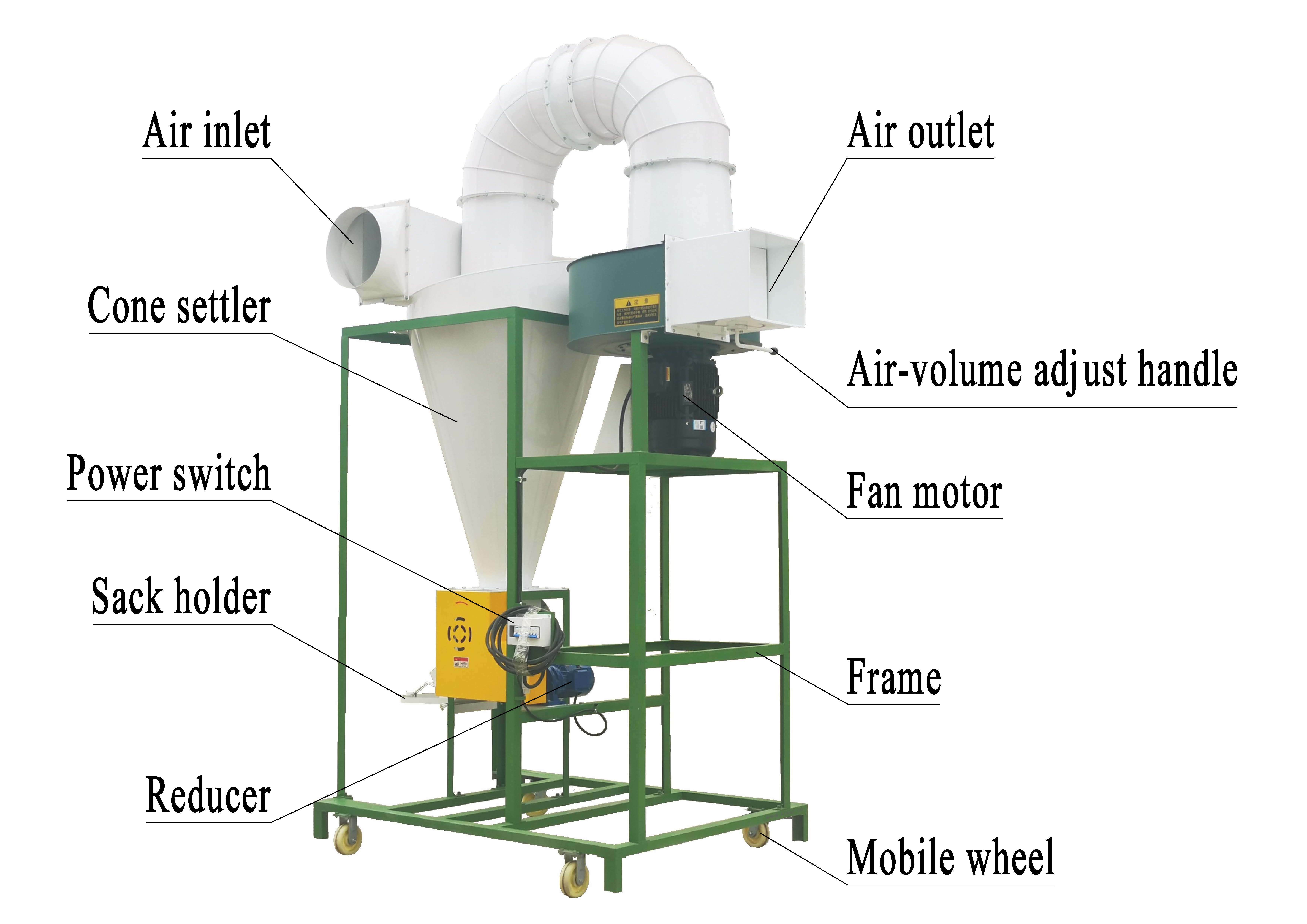 MOBILE SITE

Sanli Grain Sorting Machinery
---
Copyright © 2022 Sanli Grain Sorting Machinery Co, Ltd.