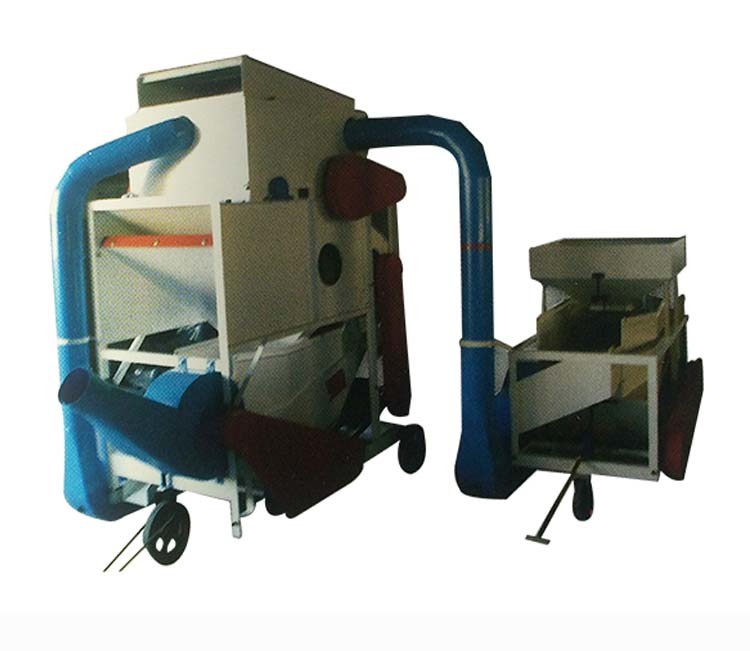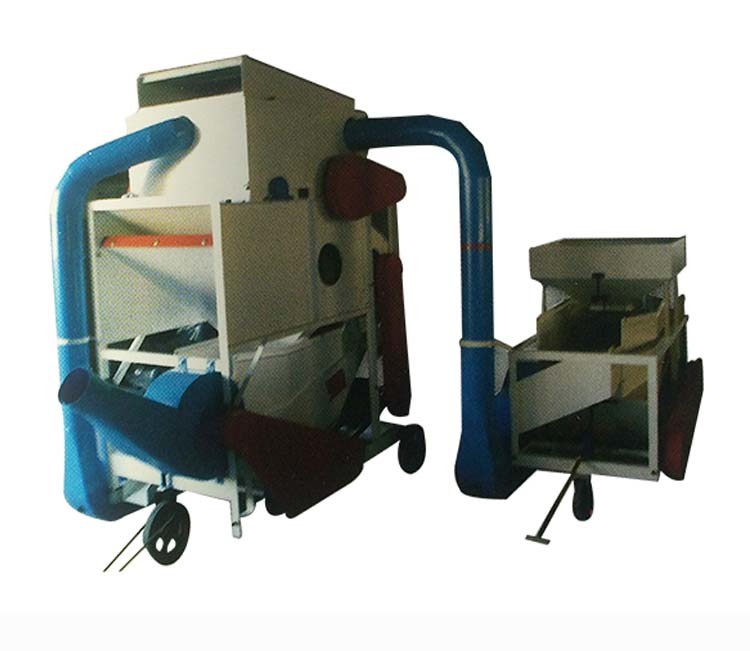 LY-B Peanut sheller
---
Peanut sheller include stone sorting machine and peanut shelling machine. Control easily; low trouble rate; high capacity

---
LY-B Peanut sheller
The peanut sheller consists of a frame, a fan, a rotor, a single-phase motor, a sieve (two sizes), a feeding hopper, a vibrating screen, a triangular belt pulley and a driving triangle belt. After the normal operation of the machine, the peanut is injected into the hopper quantitatively, evenly and continuously, and the peanut shell is broken under repeated blows, friction and impact of the rotor. Peanut and peanut shell broken in the rotating rotor under pressure and blow, screen through certain pore size (peanut first threshing by large hole sieve, small peanut after the election to replace the small screen clear second times, then the sabot) peanut shell, the kernels by blow force rotating fan, peanut shell weight the light was blown out of the machine body, through the screening of peanut shaker to cleaning purpose.
1. Description of Peanut sheller:
Peanut sheller include stone sorting machine and peanut shelling machine.
Control easily; low trouble rate; high capacity
2. Technical data of Peanut sheller:
Model

Capacity

Power

Shelling rate

Broken rate

Weight

Number of operators

LY-B

2000 Kg/h

Sheller

Destoner

≥99.5%

≤2%

920 Kg

2

7.5 kW

4 kW
Noted: Peanuts should not be too dry, otherwise the crushing rate will increase. Moisture content should be maintained at around 9%.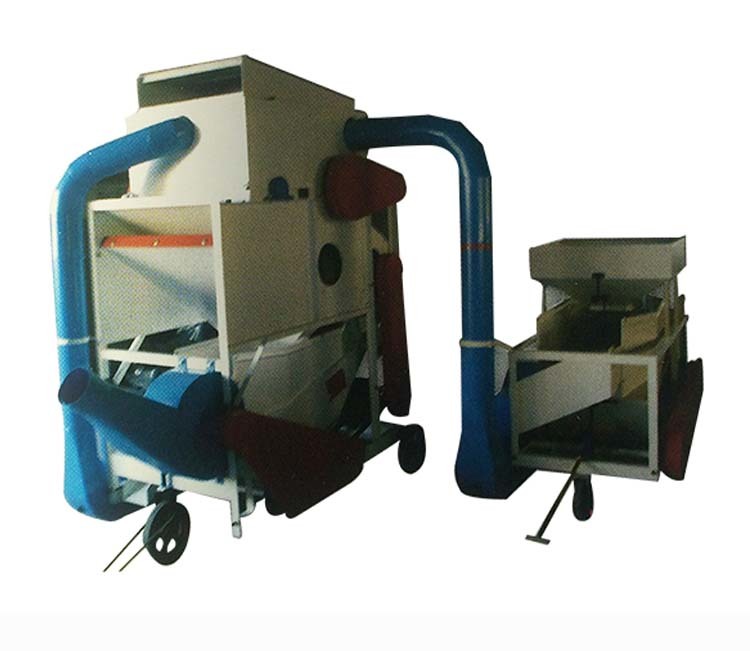 Related products
undefined
MOBILE SITE

Sanli Grain Sorting Machinery
---
Copyright © 2022 Sanli Grain Sorting Machinery Co, Ltd.