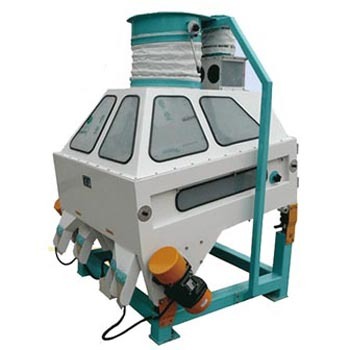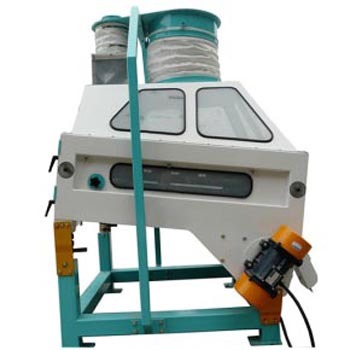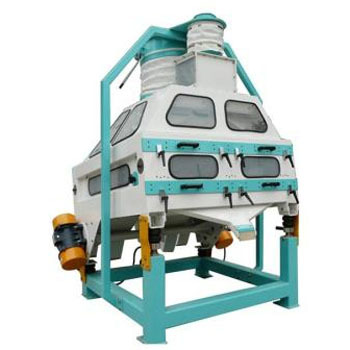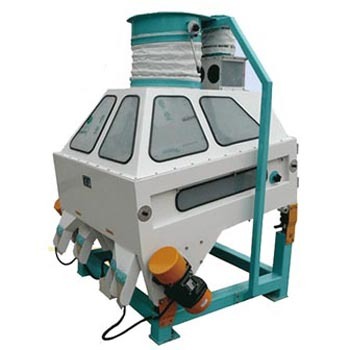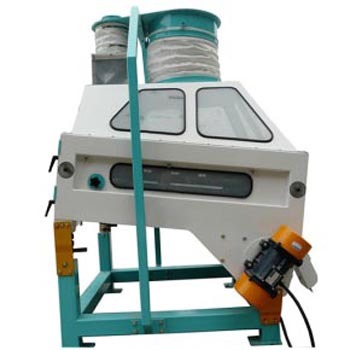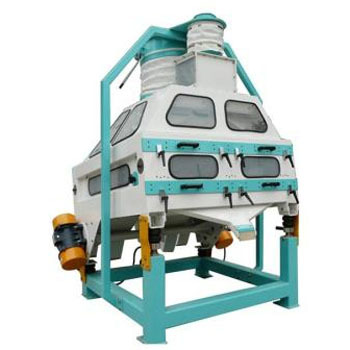 TQSF Series Gravity Destoners
---
Max-capacity: 30T/h (Base on wheat seed) Air suction type
Gravity Destoners
suction type destoner

TQSF Series Gravity Destoners
---
TQSF Series Gravity Destoners
Range of application
The series of TQSF Gravity destoner is mainly used for grading wheat, rice, peanuts, maize, soybean, etc. And removing stones and other heavy impurity, which can also be used for seed selecting. The machine has the characteristics of removing stones according to gravity, less energy consumption, no dust, low noise, which can be operated and maintained conveniently, Use it together with independent ventilation system for better efficiently.
Exterior design
1. All the frames have been chemically processed: Acid pickling, phosphate, and anti-rust treatment.
2. Anti-corrosive primer has bean spray painted, with high quality finishing coat which is fade-proof.
3. The surface is glossy ,discoloration, scratch-proof.
Design of timber
1. The four corners are supported by rubber spring imported from Austria with stable structure.
2. Vibration motors adopts famous brand.
3. Stainless steel screen and manganese screen surface are employed.
4. Aluminum plate with punched holes is strengthened to make the screen surface smooth for better efficient.
Technical parameters
TYPE

TQSF100a

TQSF125a

TQSF150a

TQSF180a

Capacity

Wheat

13-15 T/h

15-18 T/h

17-22 T/h

22-28 T/h

Paddy

9-11 T/h

11-13 T/h

13-15 T/h

16-18 T/h

Maize

8-10 T/h

10-12 T/h

12-14 T/h

15-17 T/h

Width of Screen

100 cm

125 cm

150 cm

180 cm

Weight

630 Kg

690 Kg

750 Kg

900 Kg

Air pressure

1800 Pa

Vibration frequency

15.65-1

Size (mm)

1660×1426×2156

1660×1676×2156

1660×1926×2156

1660×2226×2156

Power (kW)

2×0.55

Air absorption

8100 m3/h

12000 m3/h

16000 m3/h

20000 m3/h

Vibration amplitude

3-5 mm

Screen dip angle

5o-9o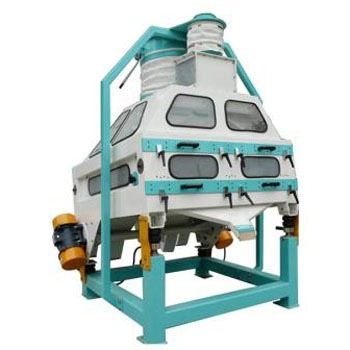 MOBILE SITE

Sanli Grain Sorting Machinery
---
Copyright © 2022 Sanli Grain Sorting Machinery Co, Ltd.