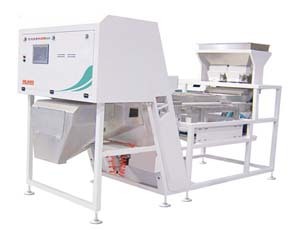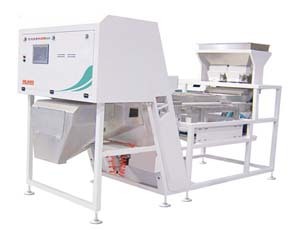 HL600 Color Sorter
---
The sorter adopts high quality Nikon special industrial lenses designed and manufactured for color sorting .

---
HL600 Color Sorter
Product Description
■ High-quality distinction system, adopting HD full color 5000+PX CCD image sensor that reach the aim of distinguishing 0.1mm are of object.
■ The sorter adopts high quality Nikon special industrial lenses designed and manufactured for color sorting .
■ Image processing system,adopting the chips of FPGA and DSP from companies of ALTER and TI.
■ The forth generation processor technology of EPGA which sharply promoted the processing speed.
■ Master control system adopts ARM high-end embedded processor, effectively enhance control speed and color selection precision.
■ Special cleaning and dust absorption device provide a better environment for the equipment.
■ Intelligence operation surface,overall upgrade (10-inch ) capacitive touch screen proved the zooming and sliding function,easy test and operation,multiple sorting modes make you operating easier.
■ Original creative high frequency solenoid valve,with the national patent certification,operating reached 12 billion times makes the solenoid valve is not a quick-wear part anymore;respond rapidly,lower air-consumption.
■ Overall new chute design,specoal technology chute makes material transfer more steady and output increased 20%-30%,meanwhile, we also could provide plate-type and slot-type for meeting the various demands.
■ Adjustable ligh source technology,the overall upgrade LED light source could adjust the outpit power of ligh source according to those different materials,ensure the accurate obtaining of materials's information;LED lighting system with radiating function makes it in longer using,lower energy consumption and better performance.
Technology parameters
| | |
| --- | --- |
| Model | HL600 |
| chutes:1,1 chnnels per chute,Total Channels: | Flat |
| Black and white camera, doubleside,total:2cameras | 5000 pixel |
| Production Capacity( Per hour) | 1-3 tons/h |
| Color sorting accuracy | 99% -99.9% |
| Host power(kw) | ≤1.4 |
| Air Consumption(m³/min) | <1.8 |
| Air pressure | 1.0Mpa |
| Power supply (Voltage/HZ) | 220V/50HZ |
| Package | wooden case |
| DIMENSION AND WEIGHT | 3650×1430×2110MM,1000kg |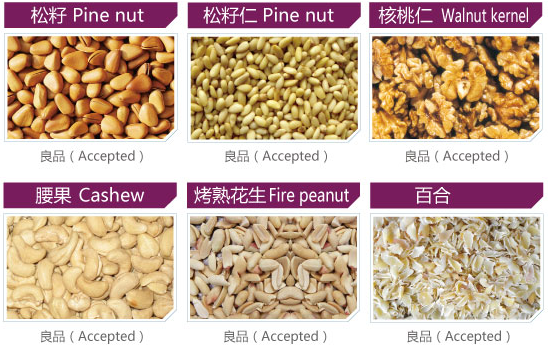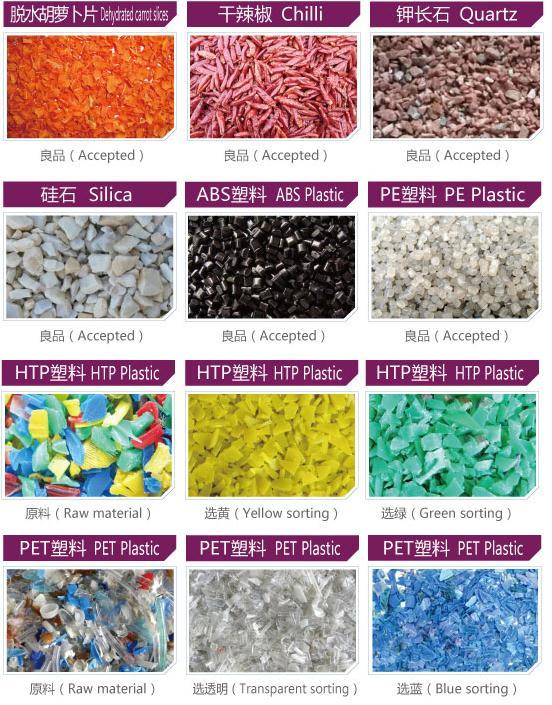 Related products
undefined
MOBILE SITE

Sanli Grain Sorting Machinery
---
Copyright © 2022 Sanli Grain Sorting Machinery Co, Ltd.