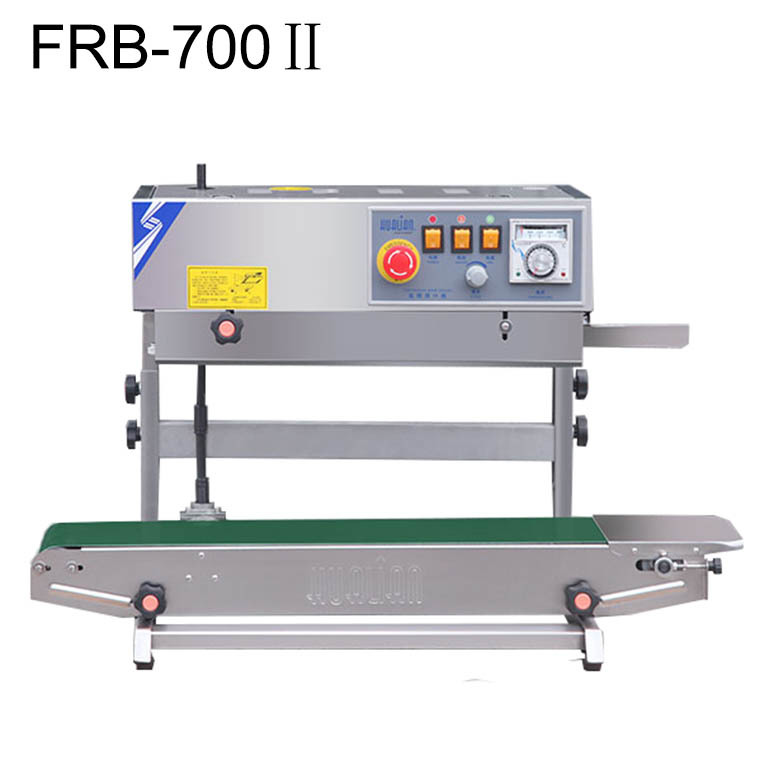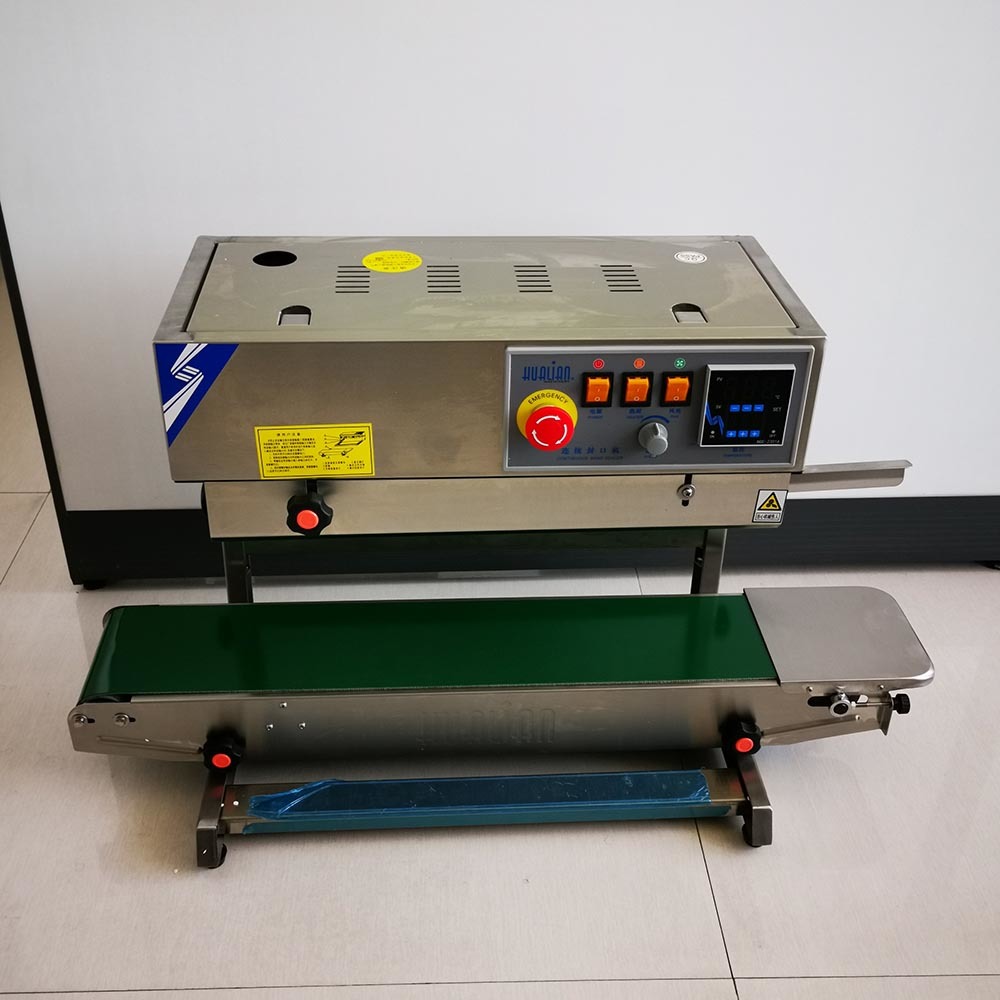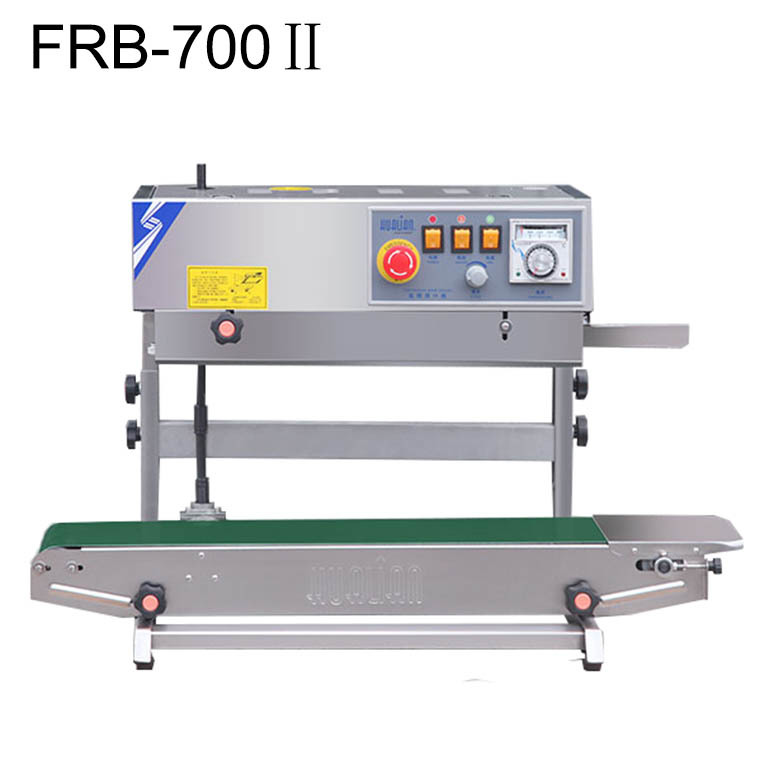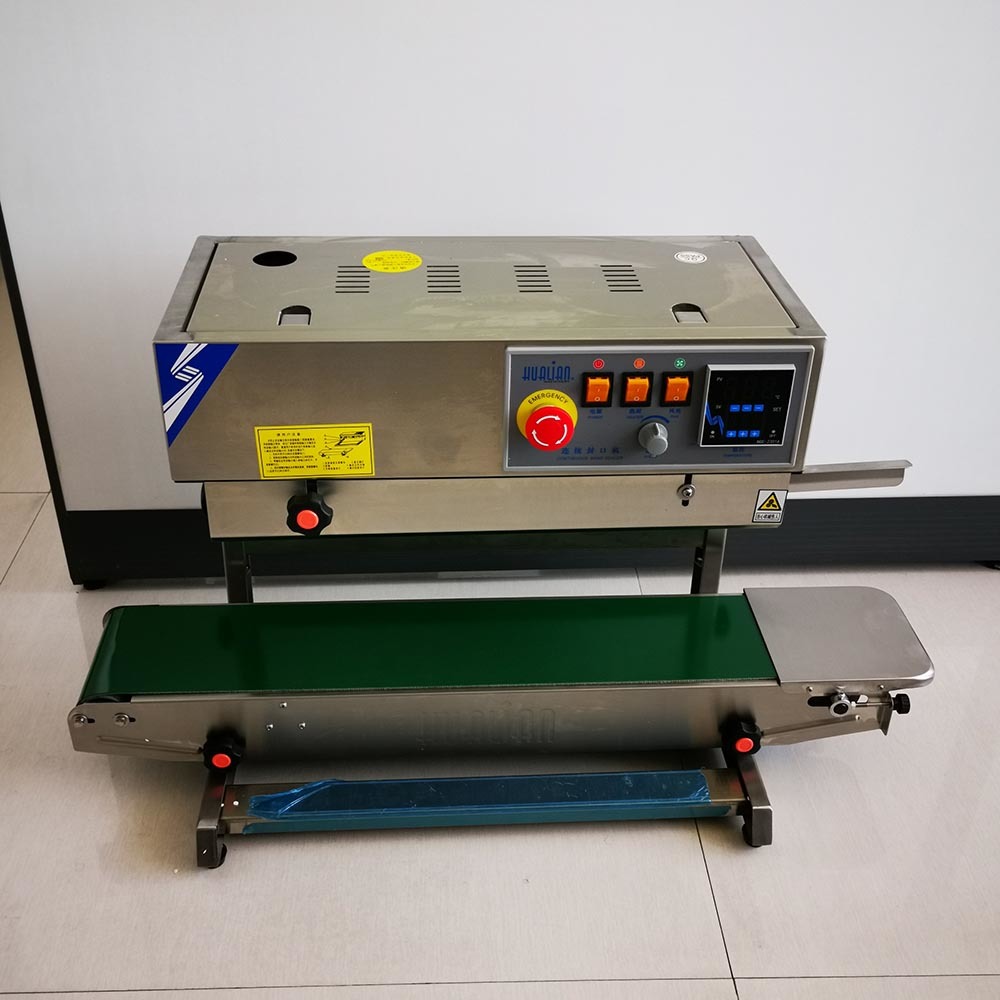 FRB-770Ⅱ Continuous Bag Sealer
---
FRB-770Ⅱ Continuous Bag Sealer
heat bag sealer machine
bag sealing machine
plastic packaging
Continuous Bag Sealer
sealer

FRB-770Ⅱ Continuous Bag Sealer
---
FRB-770Ⅱ Continuous Bag Sealer
Description:
1.FRB-770 series Continuous Bag Sealer can seal plastic films made from various materials continuously.
2.Embossing printing device and counting device can be equipped.
3.There are three models, including horizontal model (FRB-770I), vertical model (FRB-770II) and console model (FRB-770III)
Features:
1.Constant temperature control and temperature is adjustable.
2.Stepless speed regulation
Application:
FRB-770 series Continuous Bag Sealer is suitable for sealing small package.
Parameters: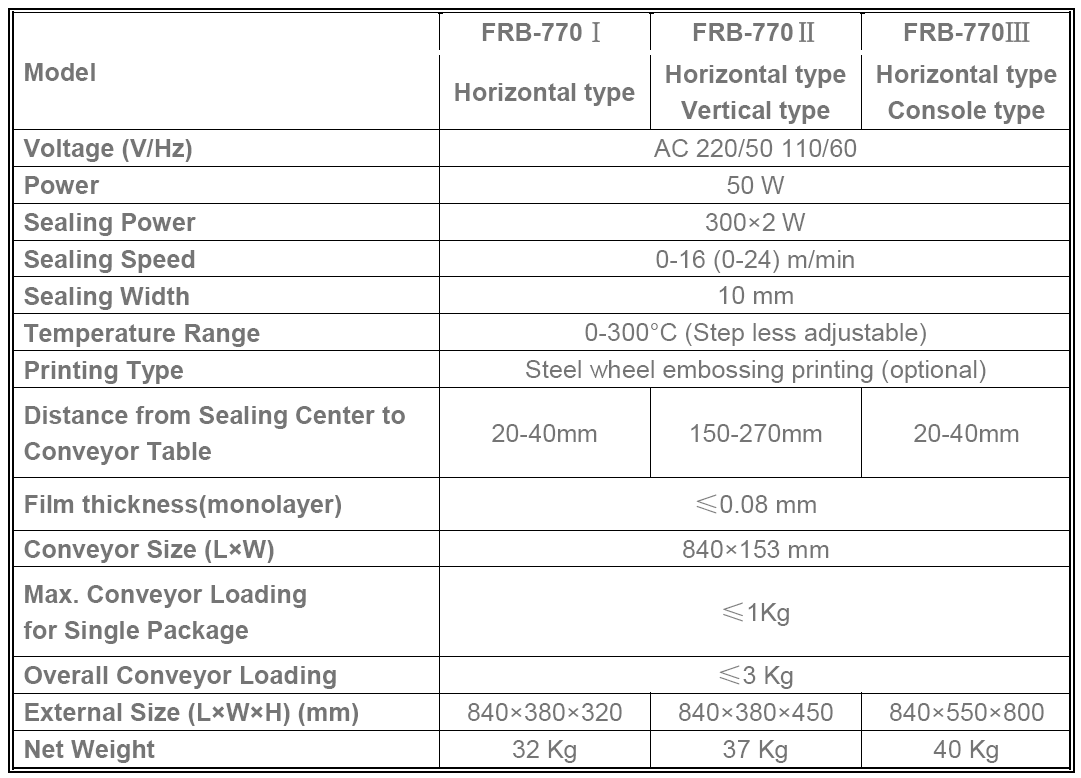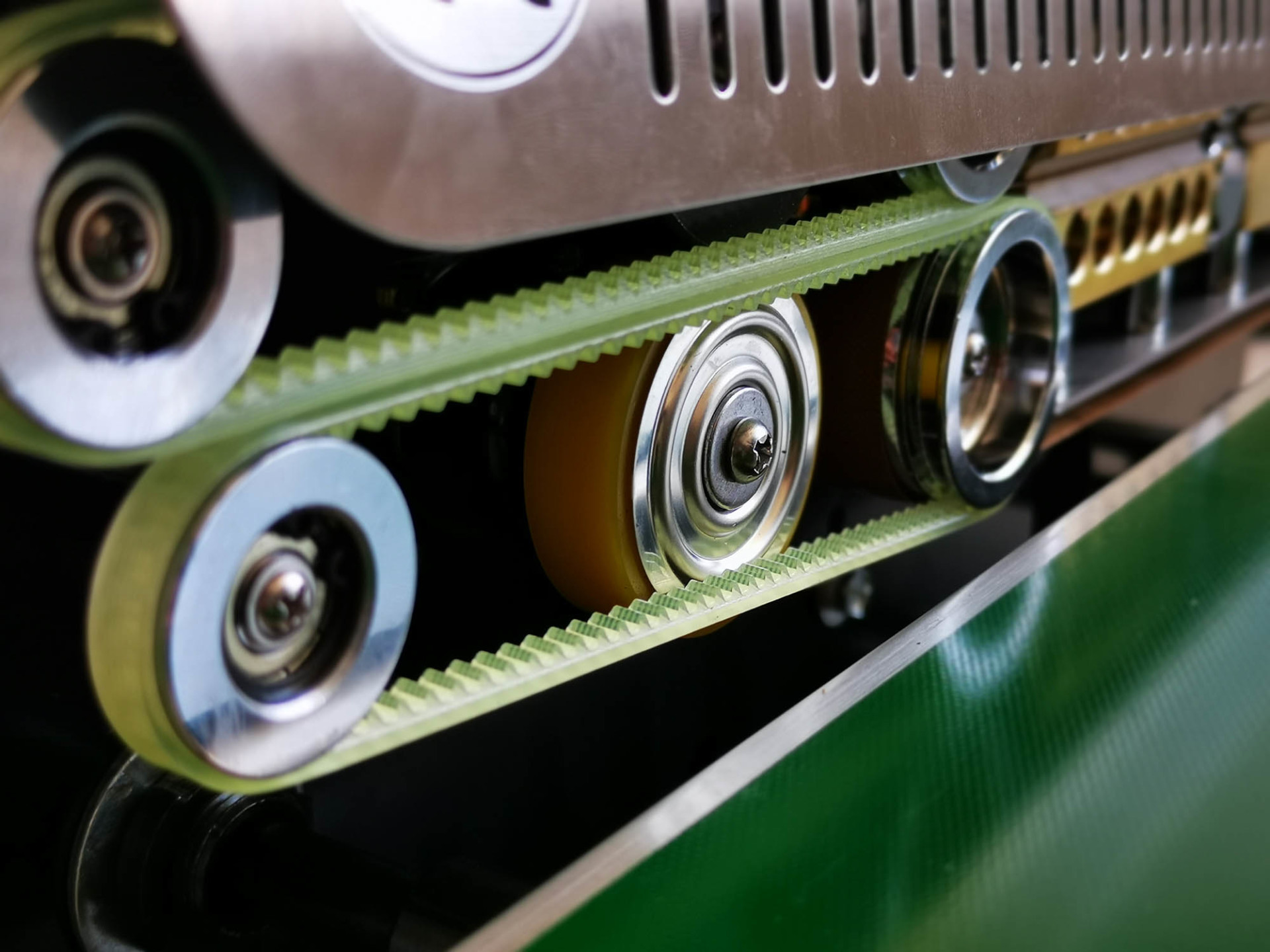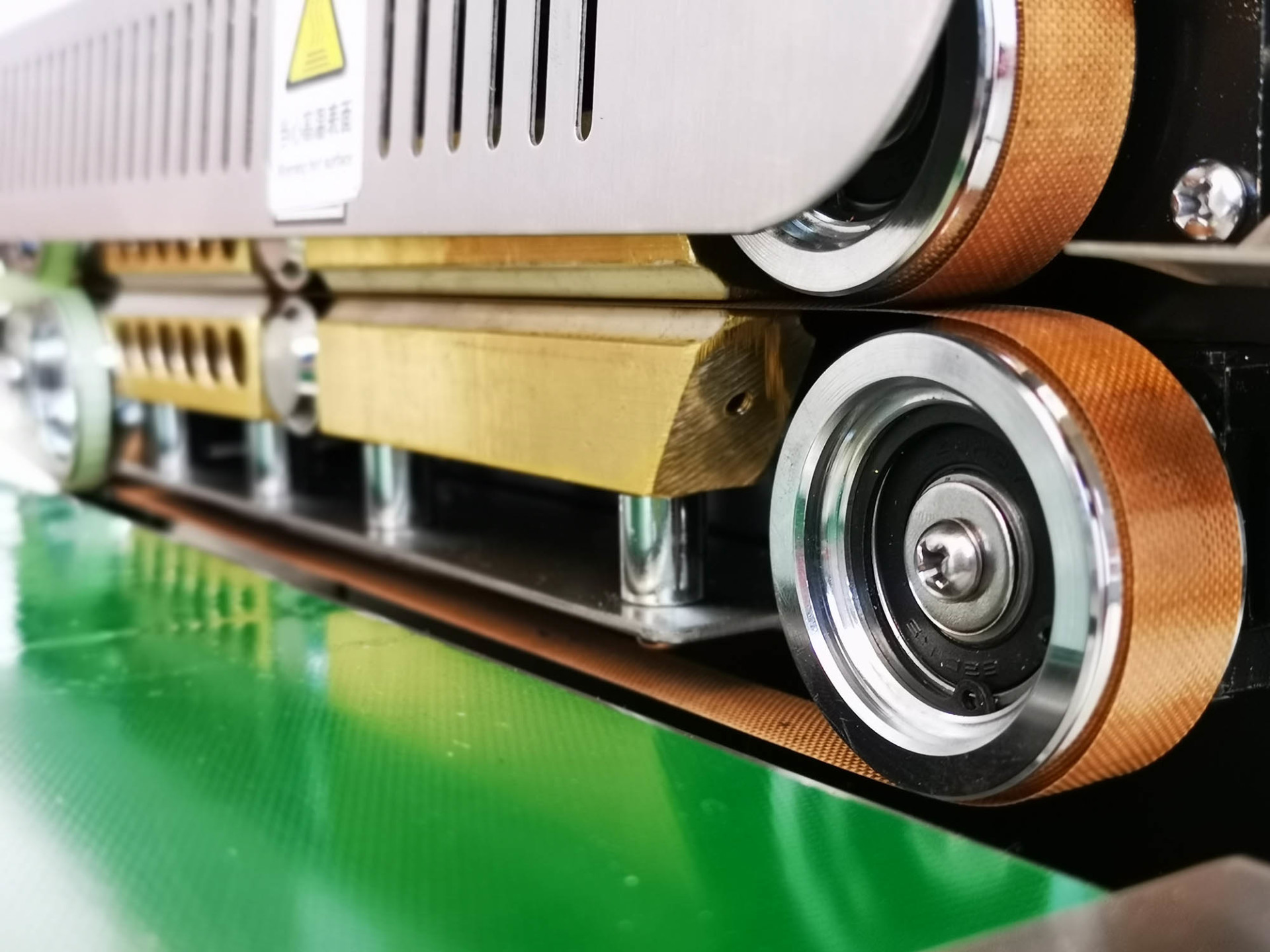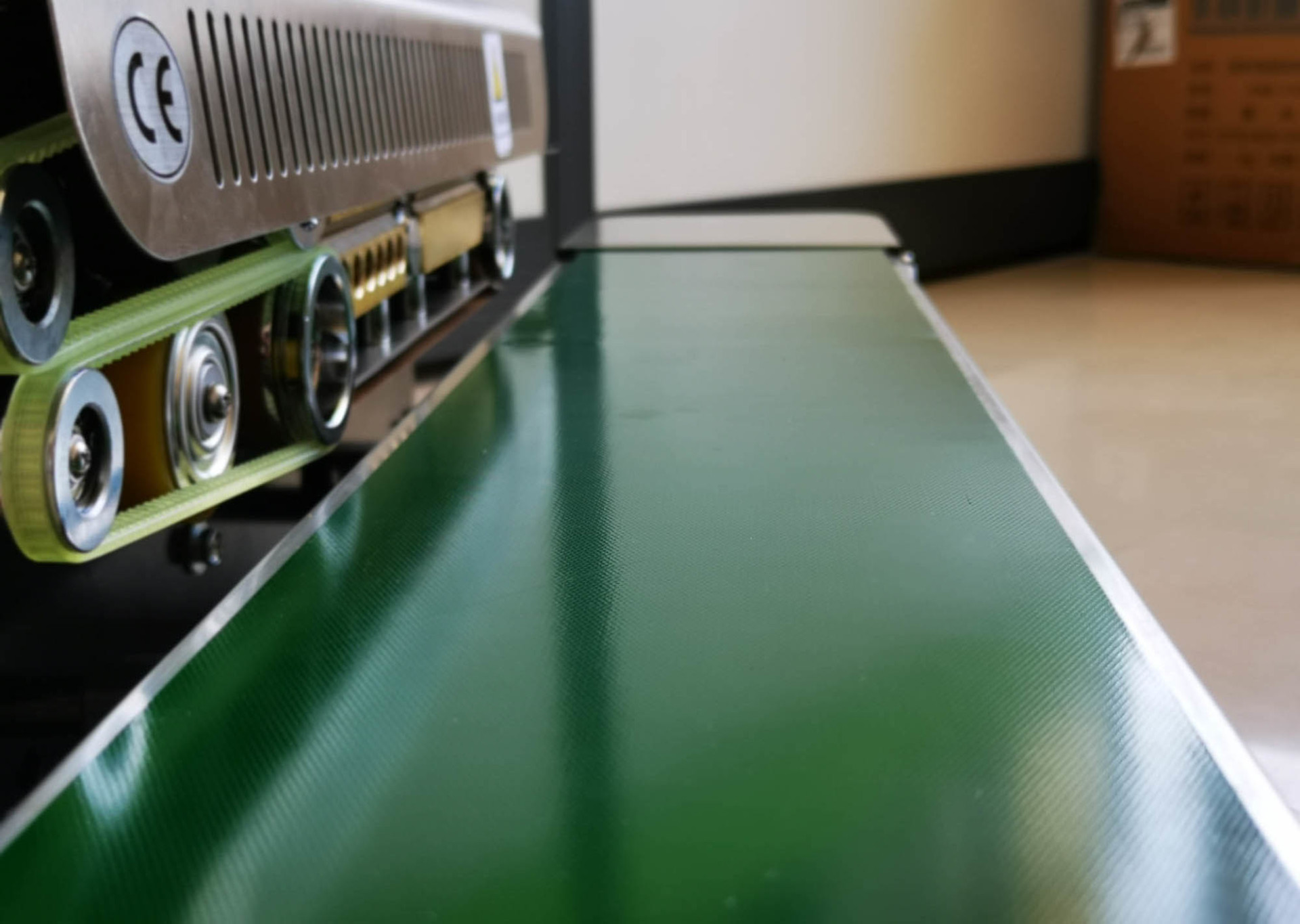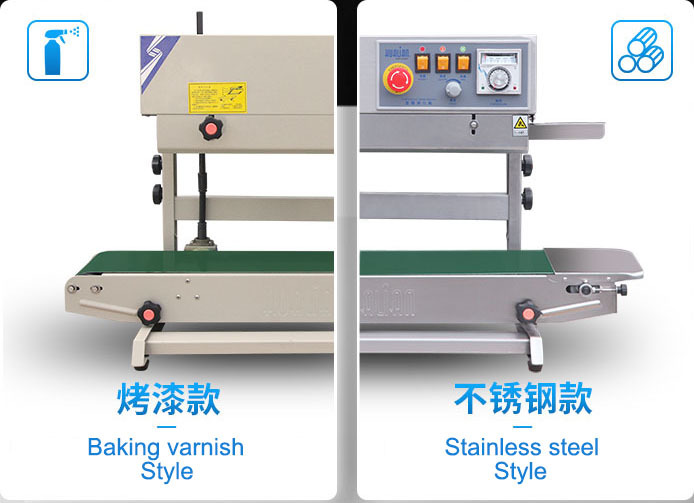 Related products
undefined
MOBILE SITE

Sanli Grain Sorting Machinery
---
Copyright © 2022 Sanli Grain Sorting Machinery Co, Ltd.