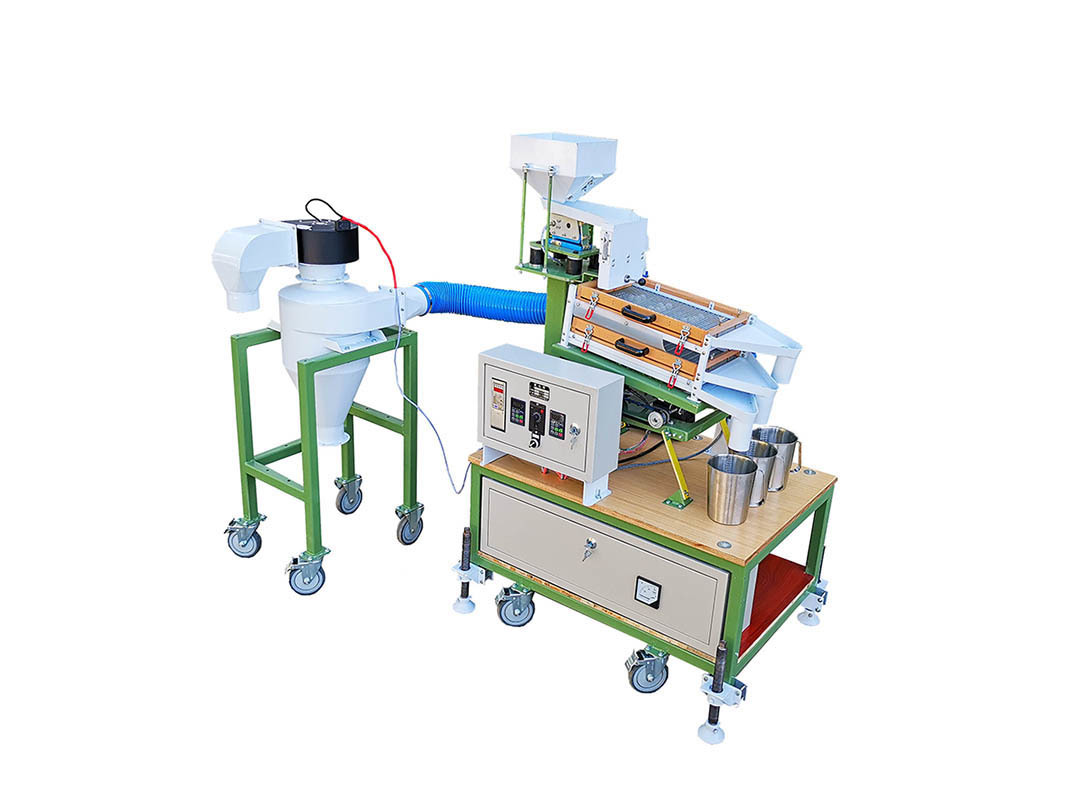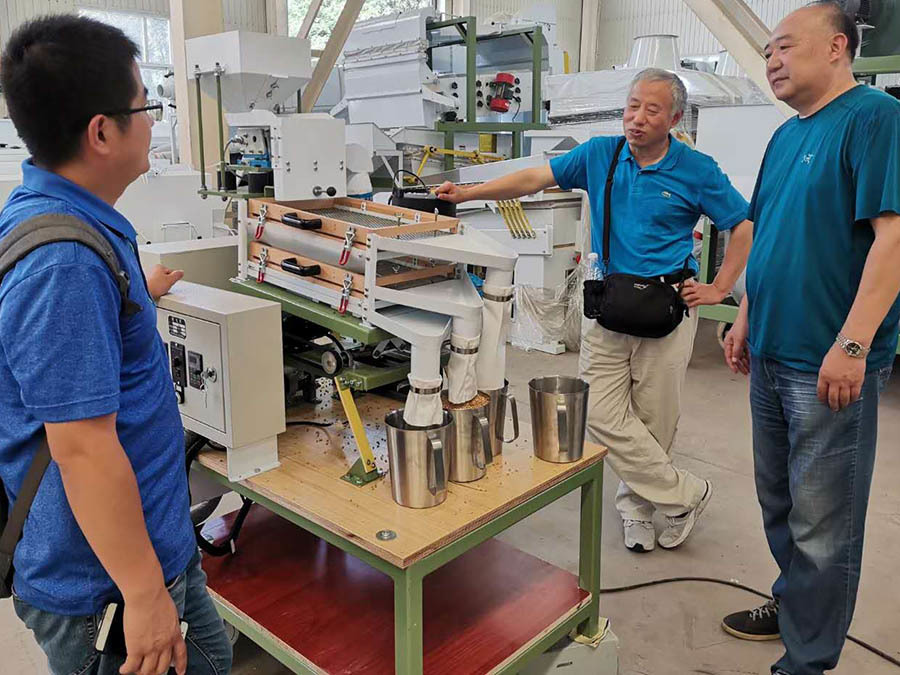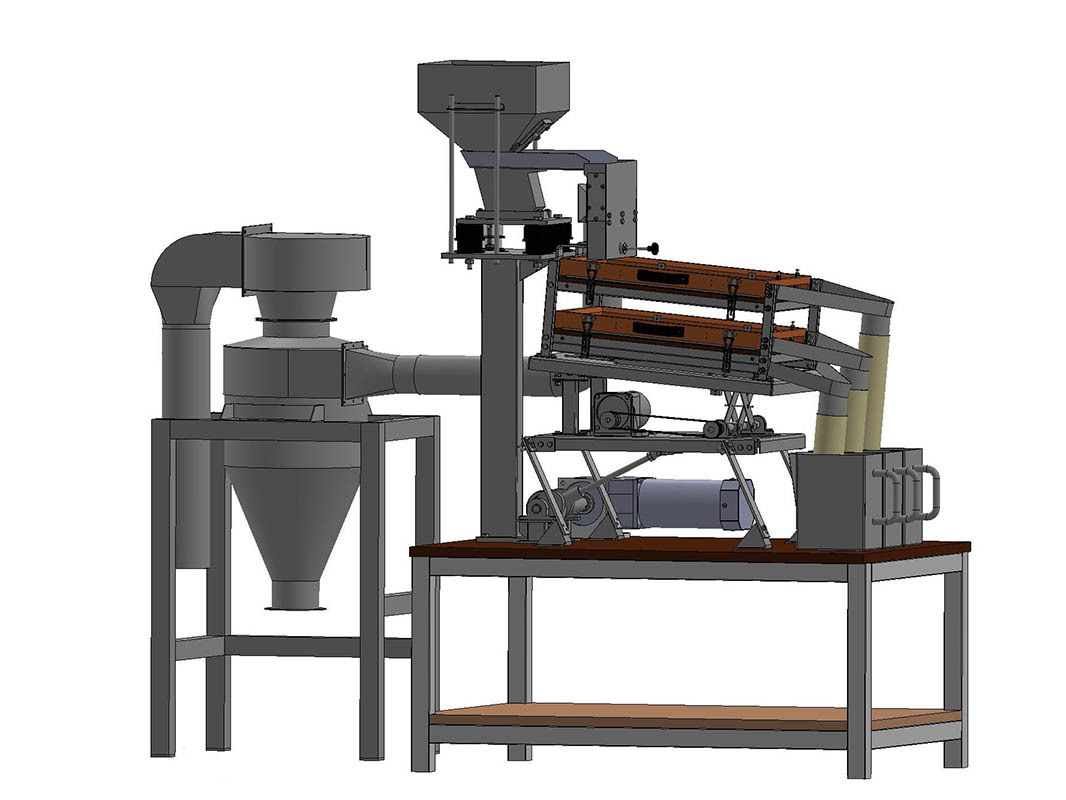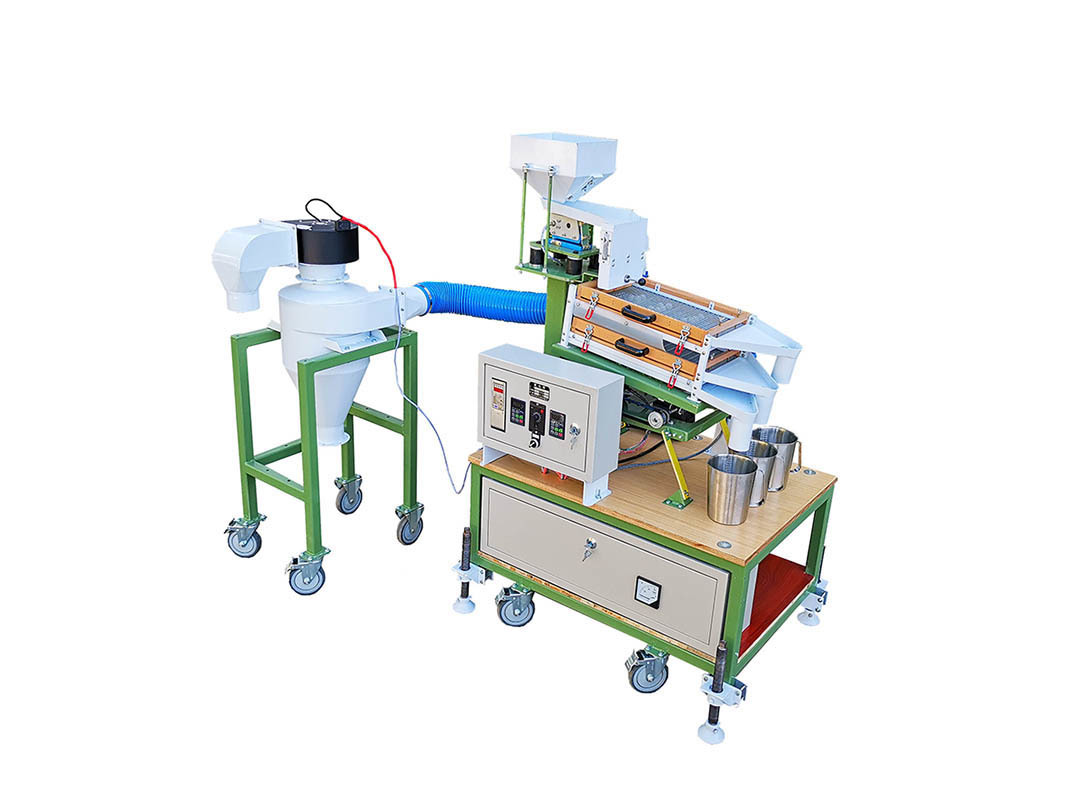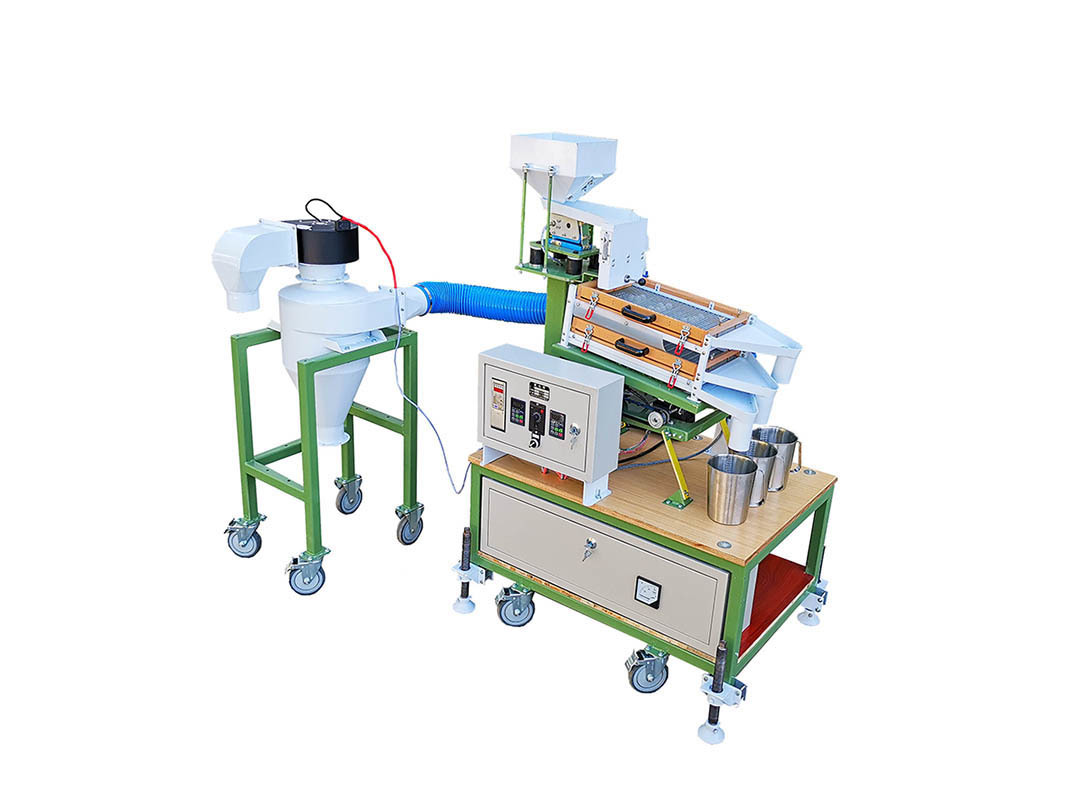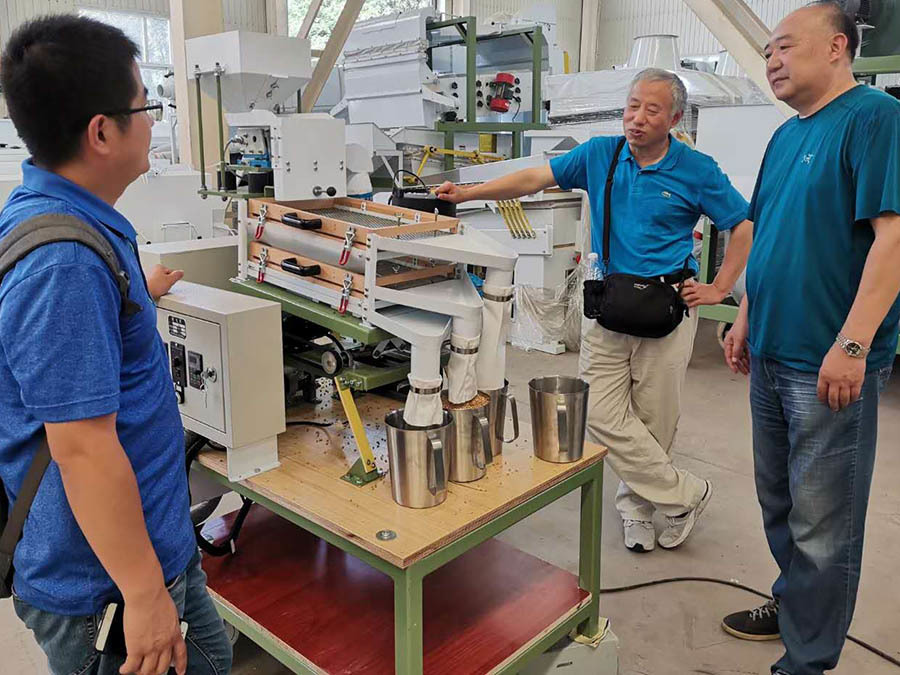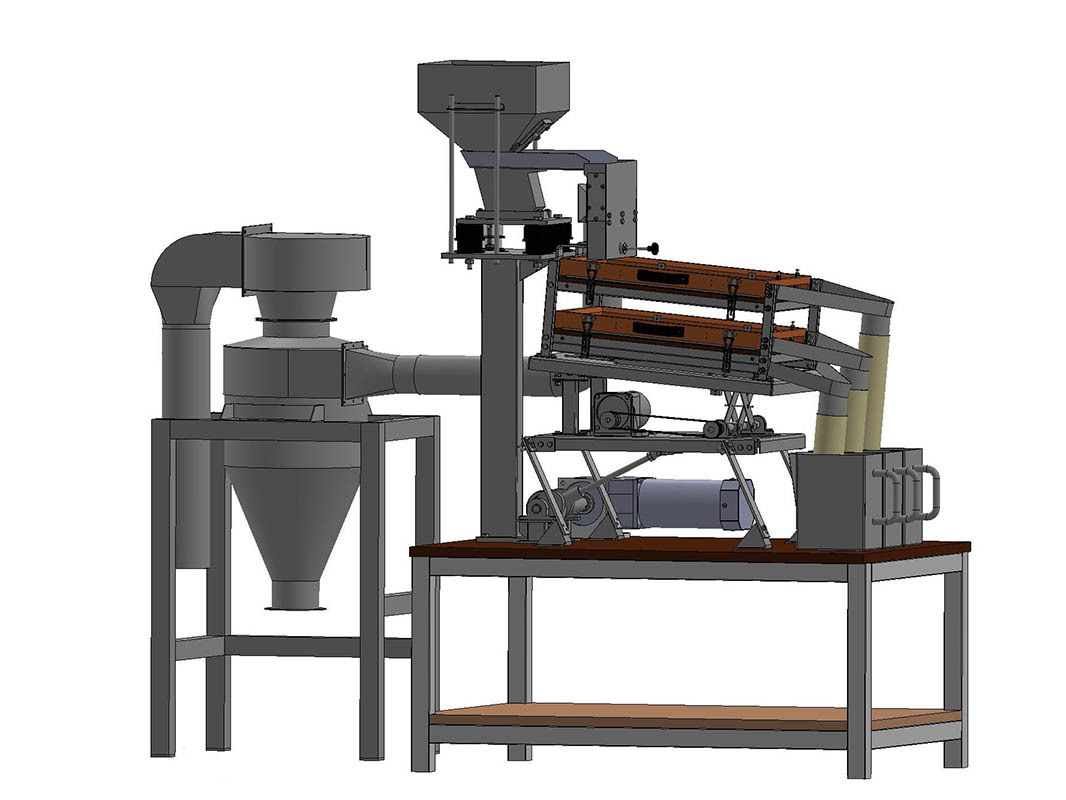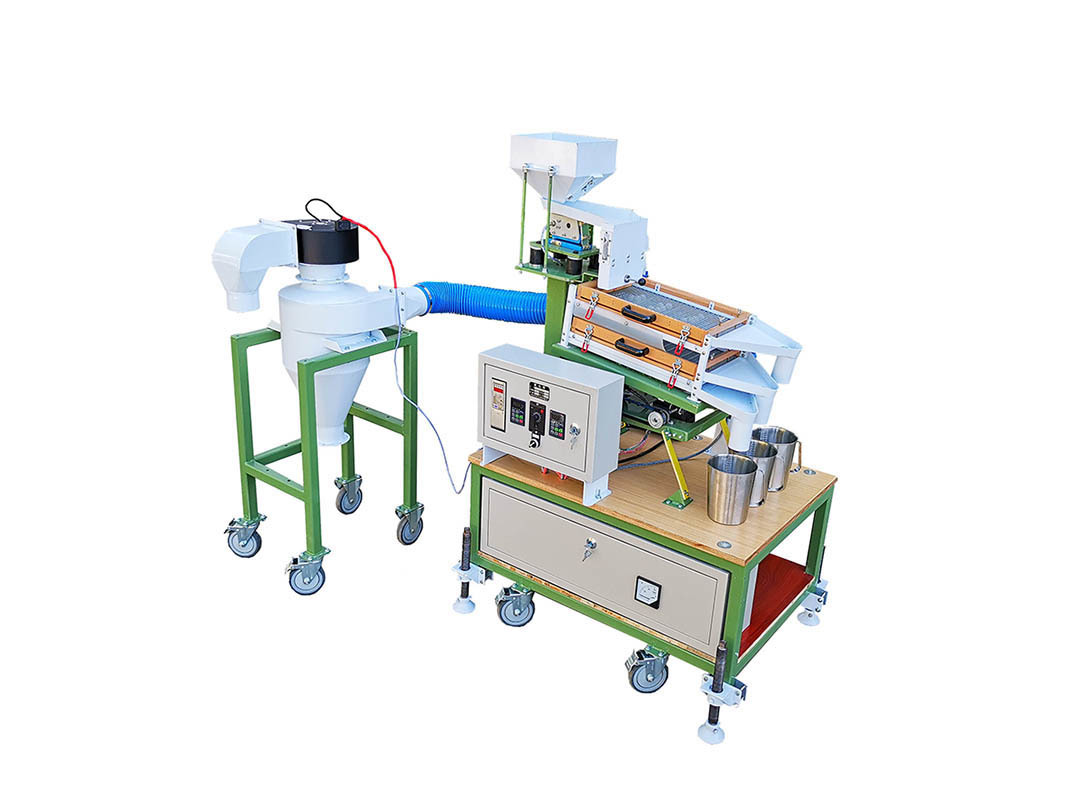 5XFS-50 Air Screen Cleaner (Laboratory use)
---
Max-capacity: 100Kg/h(Base on wheat seed) for Laboratory use
Lab using seed cleaner
Small type seed sorter
Seed separator for laboratory
Mini type air screen cleaner

5XFS-50 Air Screen Cleaner (Laboratory use)
---
5XFS-100 Air Screen Cleaner (Laboratory use)
This machine is specially developed for seed sample test of scientific research institutes, agricultural universities and breeding companies. It has the ability to process seed samples quickly, efficiently and conveniently.
The machine adopts electromagnetic vibration feeder, which can accurately control the feeding amount. The air suction and screening parts are full frequency conversion stepless control of air volume and vibration frequency. The inclination angle of vibrating screen can be adjusted electrically. The screen cleaning is convenient, and the sieve change is fast and simple.
The machine is equipped with high efficiency and low noise fan, motors and dust collector. The working environment is good. The frame is equipped with moving wheel and working support, which is easy to move and stable to work.
By changing the screen, the cleaning of various crops can be realized, which is suitable for scientific research institutes and seed companies at all levels.
Main Technical Parameters
| | |
| --- | --- |
| Model | 5XFS-100 |
| Max-Capacity (wheat) | 100 Kg/h |
| Machine size (L×W×H) | 1065x700x1468mm |
| | 520x400x1102mm |
| Sieve size | 420x250mm |
| Weight | 200 Kg |
| Power source | 220V |
| Total power | 750 W |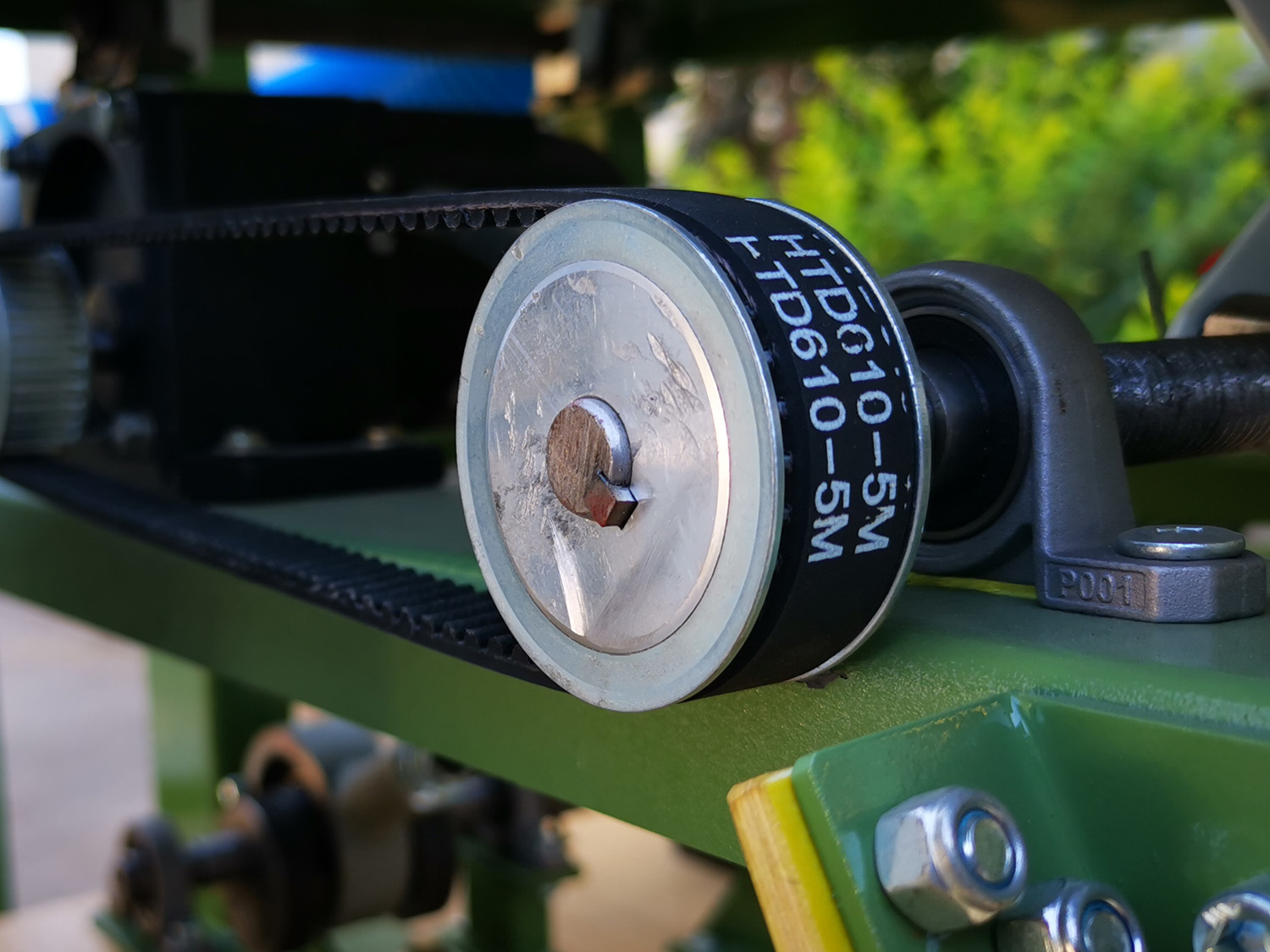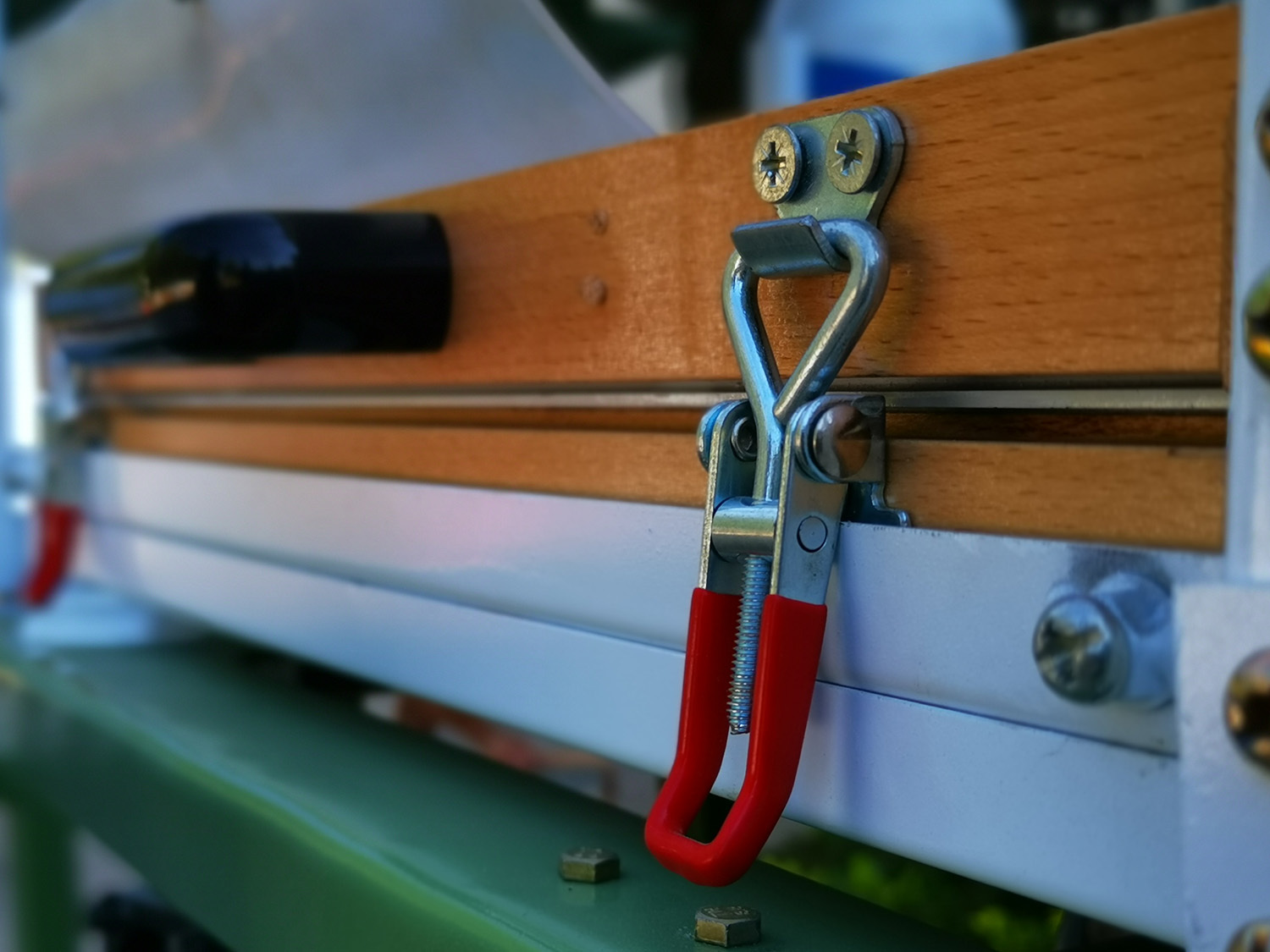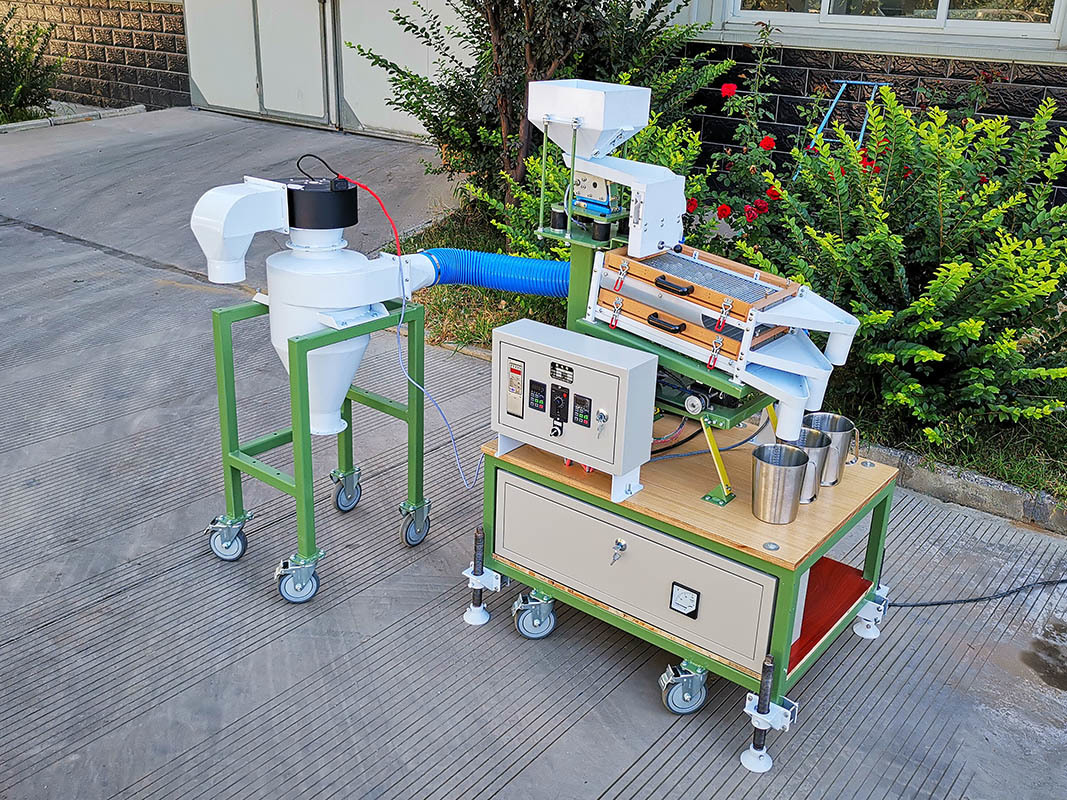 MOBILE SITE

Sanli Grain Sorting Machinery
---
Copyright © 2022 Sanli Grain Sorting Machinery Co, Ltd.