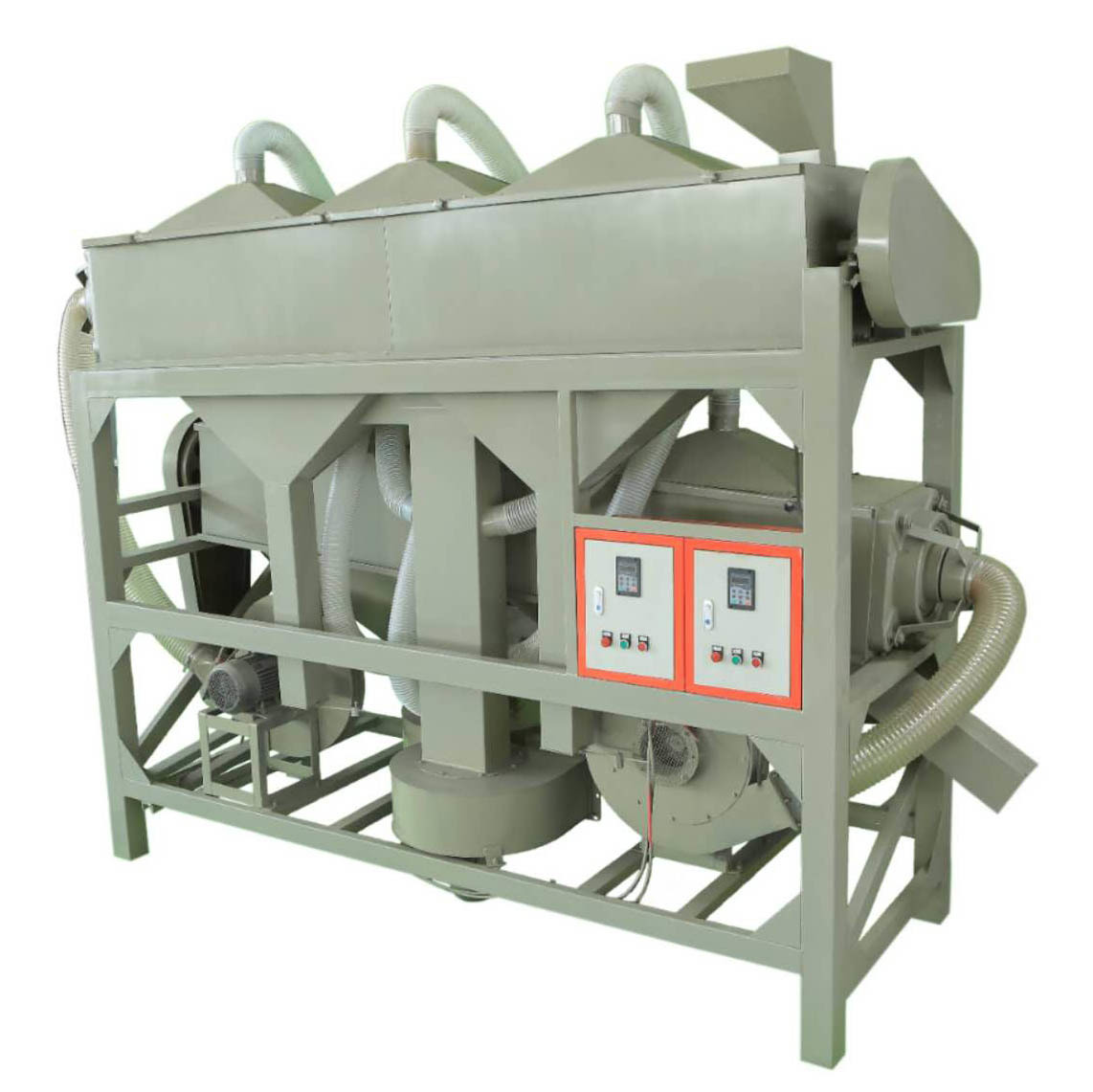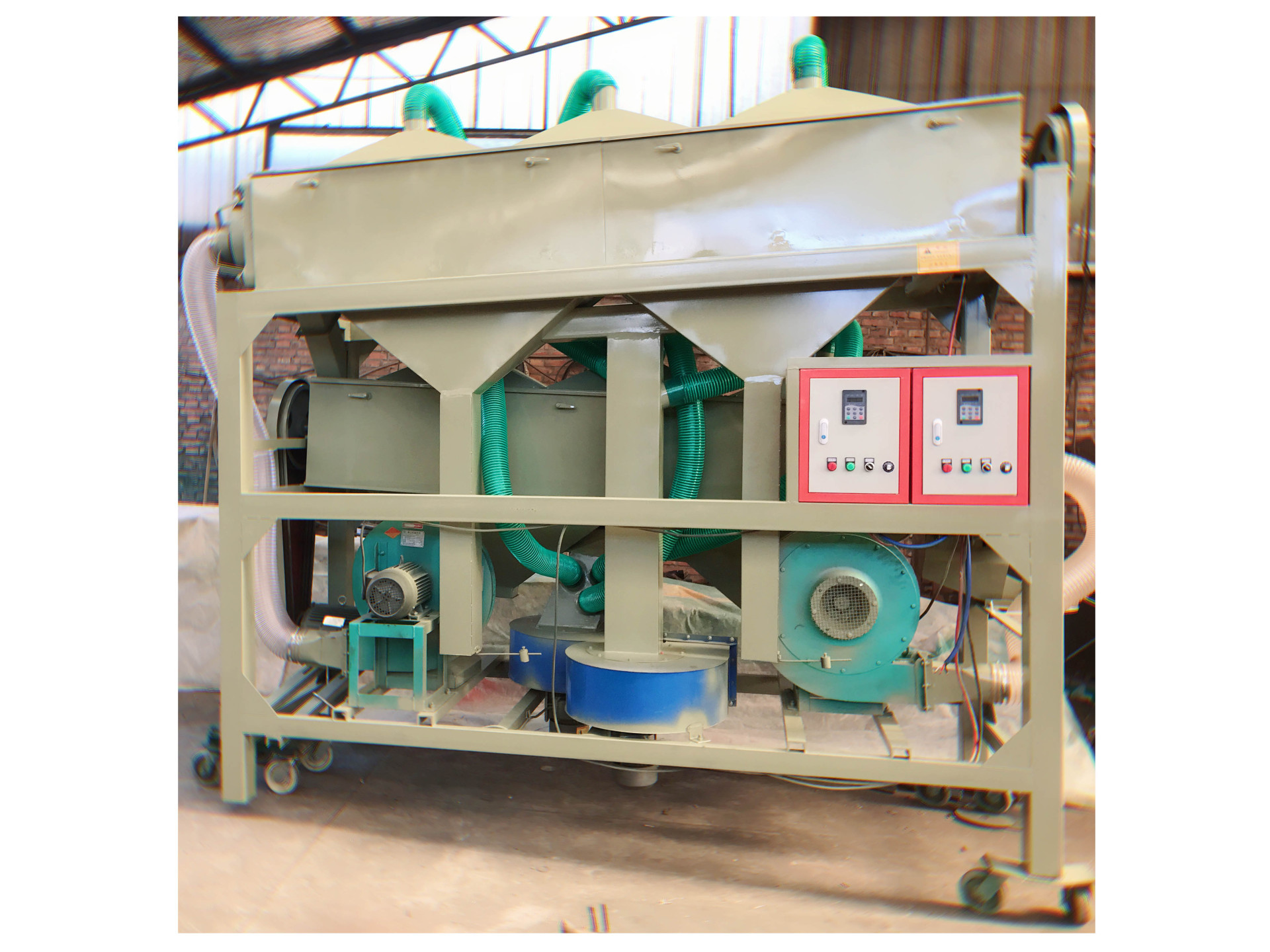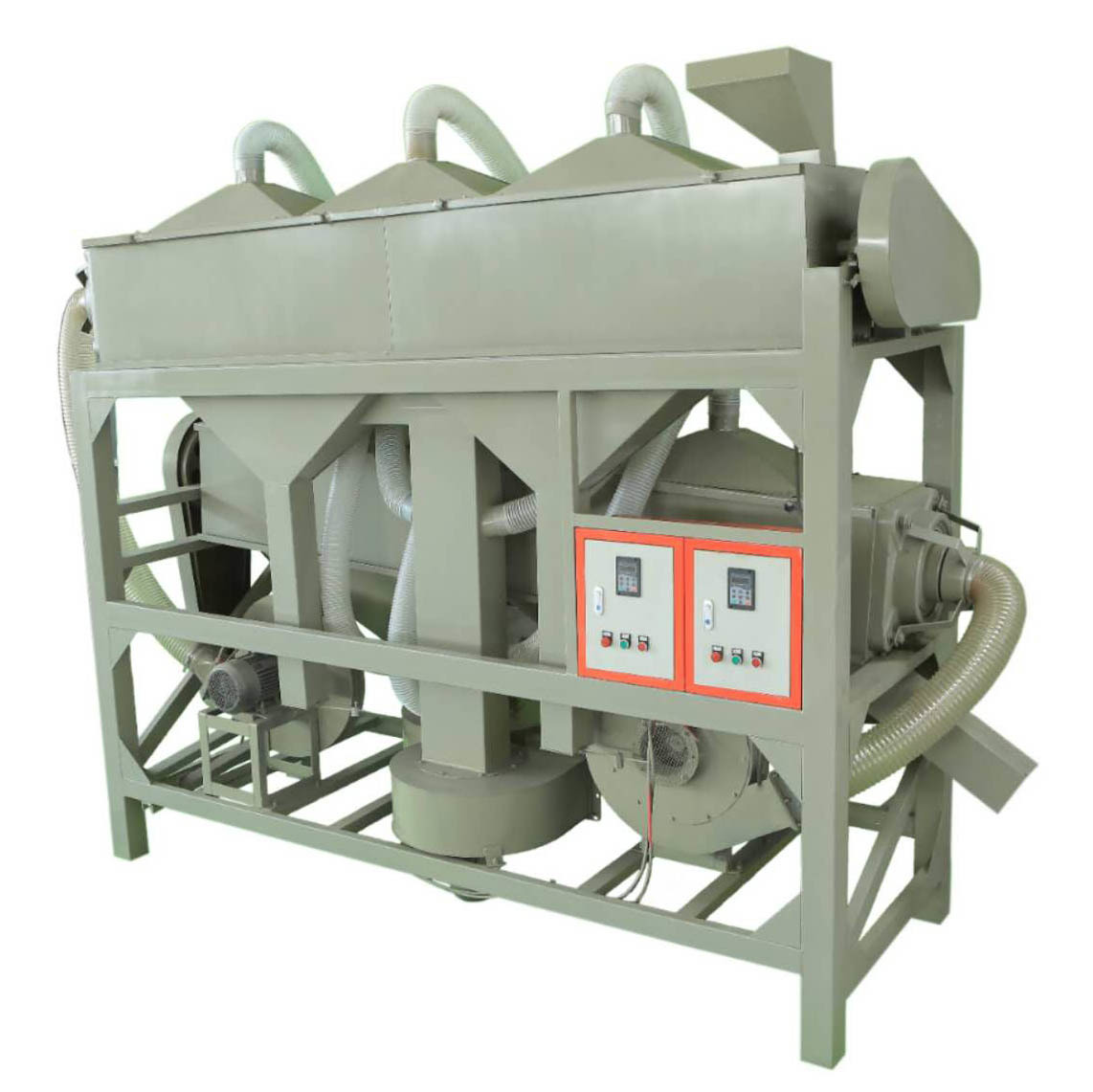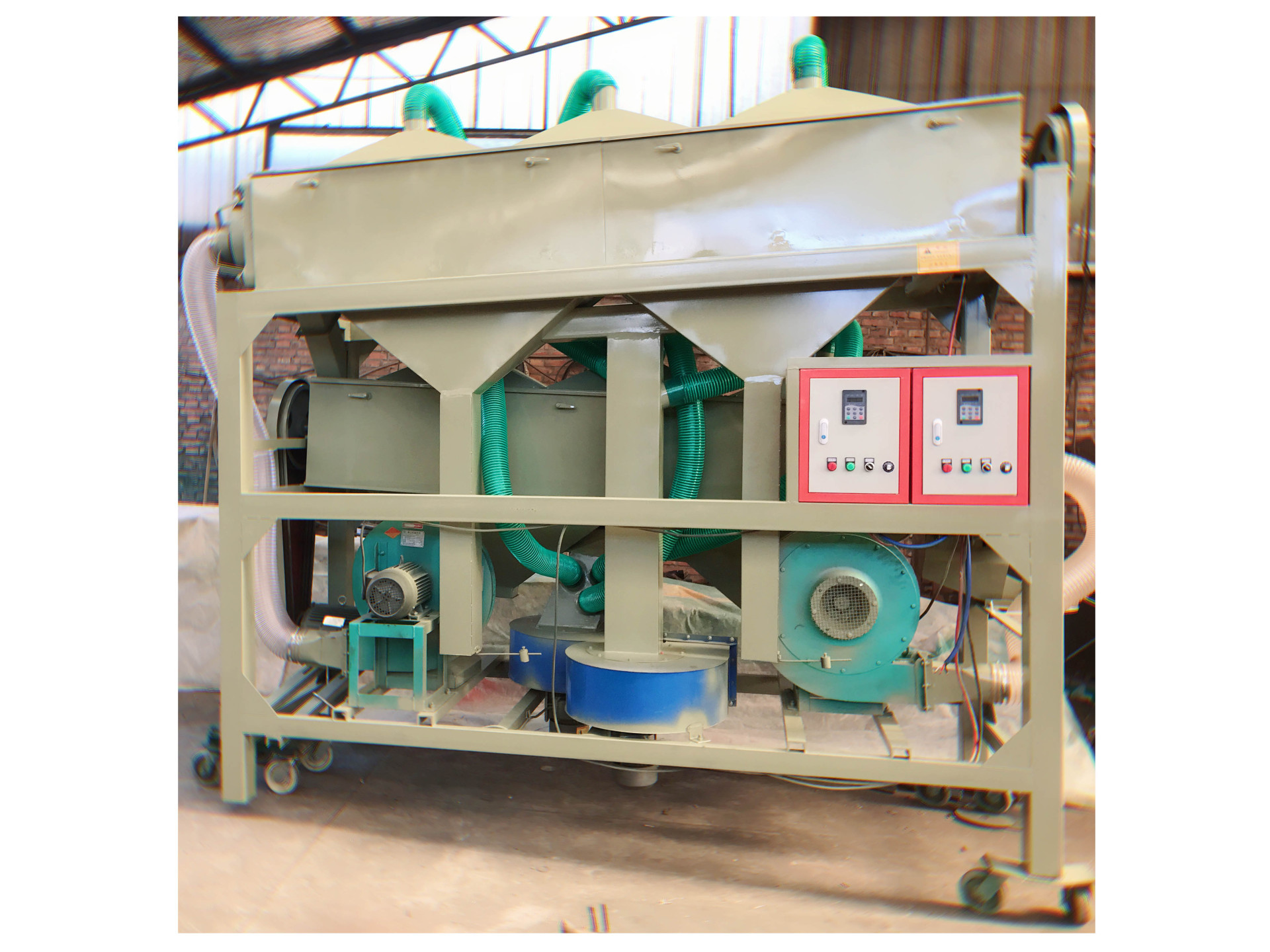 PG-5DT Bean polishing machine
---
Max-Capacity: 4T/h Double Polishing Cylinder With Frequency Converter
Bean polishing machine
Beans polisher
mung beans polishing
soya bean polishing machine
polisher
chick peas polisher
black bean polisher

PG-5DT Bean polishing machine
---
PG-5DT Bean polishing machine
Brief Instruction
Bean polisher, also known as grain polisher, is based on the rotation of the spiral axis to make the grains displace each other in the process of fluidization and friction with the cotton cloth fixed on the spiral axis, so that the grains can achieve an ideal polishing effect.
It is mainly used in seed processing and agricultural product processing industries, and has good polishing effect on beans, wheat, rice, grains, corn, etc., especially better for the sorted beans, grains, corn. The products processed by the bean polishing machine are bright and clear with good surface finish, which further improves the quality of grains. The blowing type bean polisher (PG-5DT model) adopts the frequency conversion and wind circulation system, which can adjust the rotation frequency of the machine, so that the grains can be polished at the most appropriate frequency in the equipment and adopts double cylinder series connection to achieve the maximum polishing effect, and the dust, impurities and mildew on the surface can be removed to make the grains have the perfect glossiness. This equipment can polish all kinds of grains. It has the function of one machine and multi-purpose. It is easy to operate and environmental friendly.
Use and maintenance
1. Before start-up, especially after assembly, first remove the foreign matters on the machine, turn the pulley by hand without abnormal sound and foreign matter feeling then can be start
2. After idling for 5-8 minutes after startup, check whether the rotation direction and speed of motor and fan are normal before feeding. The feed volume shall be adjusted according to the quality of raw grain. (the starting feeding of new machine shall not be too large) the feeding shall be continuous and uniform.
3. The cloth will wear normally in use. If there is no good in the surface finish of grain after processing 100-200 tons, appropriate cloth can be added on the spindle according to the situation. If the spiral cloth is seriously worn, it shall be replaced in time.
4. During normal operation, check the motor temperature (70 ℃ - 80 ℃), bearing temperature (no more than 20 ℃ - 30 ℃ of room temperature) to prevent damage to the parts due to excessive temperature.

Note: The capacities may vary depending on grains condition, moisture content, grain varieties, types and volumes of contaminants to be separated and percentage of foreign material acceptable in the final product.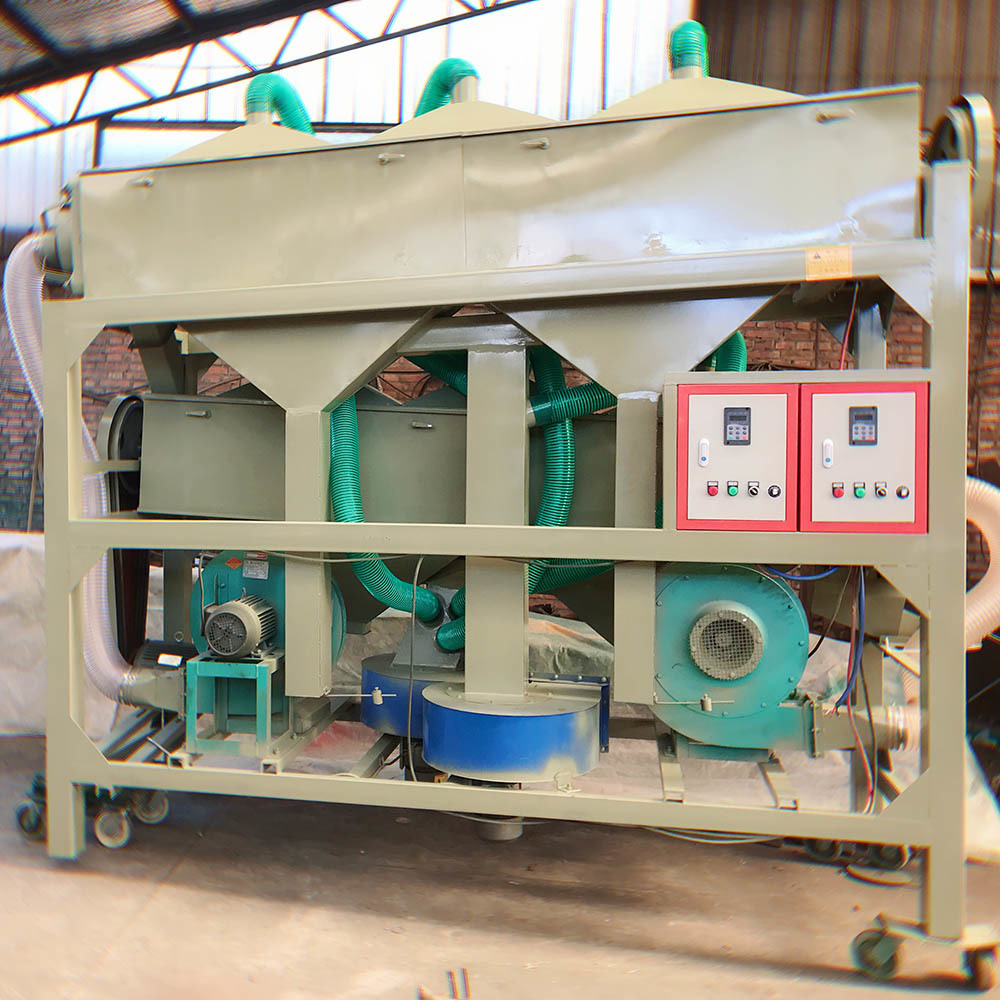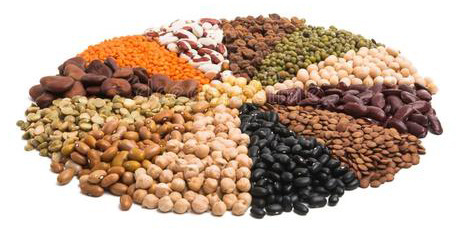 MOBILE SITE

Sanli Grain Sorting Machinery
---
Copyright © 2022 Sanli Grain Sorting Machinery Co, Ltd.